The historic Route 66 town of Williams, AZ is a basecamp for exploration, adventure, fun, and a great escape. Those people zipping by in the distance on the Interstate have no idea what they are missing in Williams, AZ.
The opium dens, bordellos, and other landmarks of Williams, Arizona's rough-and-tumble past are long gone. And when I-40 bypassed this town, most people figured that was the end of Williams AZ. They were wrong. Very wrong. If anything, this historic Route 66 town is booming thanks to bears, jaguars, cowboys, funky bars, good eats, zip-lines, and a railroad that takes people right to the South Rim of the Grand Canyon. Williams has become a basecamp for exploration, adventure, fun, and a great escape. Those people zipping by in the distance on the Interstate have no idea what they are missing in Williams, AZ.
How did a town that could be out of the movie "Cars" survive and thrive? If you ask most, it's because of the Grand Canyon, only 56 miles away and the little engines that could – and do – on the Grand Canyon Railway, a real working passenger train that traverses the scenic, high-desert plateau between Williams and the Grand Canyon every day except Christmas. Here are some facts and things we bet you didn't know about Williams, AZ—the town on Route 66 that refuses to fade away.
Get Your Kicks on Route 66
Williams boasts the final stretch of Route 66 bypassed by Interstate 40. The original "super-highway," as Route 66 was known in 1926, spanned more than 2,300 miles from Chicago to Long Beach, CA, and opened up the West to road travel.
(Get Your Kicks on) Route 66 singer Bobby Troup marked the day Route 66 was bypassed, Oct. 13, 1984, by plunking out the 1946 tune on a piano in the middle of America's most iconic byway — called "The Mother Road" by John Steinbeck in his classic novel The Grapes of Wrath.
As is common in the travel industry, Wander With Wonder sometimes receives complimentary products and services. Wander also earns income from ads and affiliate links on our site. Some of those links are for Amazon. As an Amazon Associate, Wander earns from qualifying purchases. None of these practices influence our reporting, but we believe in full disclosure. If you click an ad or affiliate link on our site and make a purchase, we may earn a commission at no additional cost to you. We thank you for your help - it is what keeps Wander bringing you great content. For further information please visit our
legal page
.
Today, the town's Main Street is a National Historic District. Its storefronts house curio shops, an old-fashioned soda fountain, and classic diners and motels, which preserve a bygone era. Remnants of the road outside of town can still be found (look to the right as you go to Bearizona).
Shootouts on Main Street in Williams AZ
There's a nightly shoot-out downtown at 7:00 pm from Memorial Day to Labor Day in which classic Old West "outlaws," the Cataract Creek Gang, get what's coming to them (civic boosters prefer the term "plugged") as hundreds of "witnesses" (i.e., visitors) look on.
The costumed bad guys — cowboy hats, spurs, and all — bounce back and come back the next day to perform their evil deeds again. And get plugged again.
See the Forests and the Trees
Williams is surrounded by the world's largest ponderosa pine forest. You can explore the Kaibab National Forest's 1,100 miles of U.S. Forest Service roads via mountain bike, all-terrain vehicle, or four-wheel drive.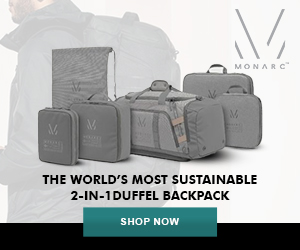 Elevations range from about 3,000 feet to 10,418 feet on top of Kendrick Mountain. Hikers can explore more than 300 miles of trails, some along the rims of the Grand Canyon.
Where the Wild Things Are
Bearizona Wildlife Park on the eastern outskirts of Williams is a rare spot where you can see bears, bison, jaguars, and other North American critters, seemingly wandering free in the 160-acre facility. Guests view them from the comfort (and safety) of their cars through three miles of Ponderosa pine forest in the drive-through park.
A separate 20-acre walking area set up like a more conventional zoo is home to otters, beavers, porcupines, and more. The park also features a Bearizona Barnyard petting zoo, a special exhibit of "kindergarten" bears not old enough for the adult enclosure, and a high-country raptors show of hawks, owls, falcons, and other birds of prey.
Fill 'er Up!
Remember when gas station attendants wore jumpsuits? Remember when there were gas station attendants?
Pete's Route 66 Gas Station Museum (101 E. Route 66) does. The cheerful red and white vintage building contains car-culture memorabilia harking back to another era. It's open daily in summer.
All Aboard!
The Grand Canyon Railway, ranked consistently as one of America's great train rides, runs every day except Christmas from downtown Williams to the world-famous El Tovar Hotel and steps from the South Rim of The Grand Canyon.
The train consists of beautifully restored railway cars from the 1930s to the 1960s and features six classes of service for visitors from standard Pullman cars to iconic "dome" cars to the classic open-deck rear observation cars.
A variety of packages are available ranging from two to four nights, offering a convenient way to take in all the Railway and Grand Canyon National Park has to offer – bundled to save families money.
Trains depart every day at 9:30 am (8:30 am during November and December) and return in the late afternoon with a three-hour layover at The Grand Canyon. Passengers can also take the train, stay at the Grand Canyon and return on a later date.
In addition to the daily train to The Grand Canyon, the train offers The Ultimate Polar Express Train Ride leading up to the winter holidays.
There are also select dates each year when the Grand Canyon Railway operates the classic steam engines.
For more information about the Grand Canyon Railway, visit www.thetrain.com.
Exploring Williams AZ on Route 66
When you get out on the road in Arizona, you will discover there is much awaiting you. Although State 48 (as Arizona is known because it was the 48th state in the United States) is relatively new to the US, it has a long and colorful history. Part of that comes to life when you explore Williams, AZ, and drive along Route 66.
Articles Related to Exploring Northern Arizona and Route 66
Williams, AZ: Town on Route 66 Refuses to Fade Away