In northern Arizona, just over a three-hour drive from Phoenix, you'll be transported to a rainbow-hued otherworldly landscape. The Petrified Forest and Painted Desert National Parks, near Holbrook, make for an ideal Arizona road trip. Both national parks are less crowded than popular destinations like the Grand Canyon and Sedona but are well worth a visit whether you are staying within a few hour's drive or want a fascinating break from driving I-40 or visiting Route 66 sites.
Wander With Wonder contains affiliate links. If you click through and make a purchase, we may earn a commission, at no additional cost to you. We thank you for your help — it is what keeps Wander With Wonder bringing you great content.
It is possible to tour the Petrified Forest by car for an hour. This gives you a general sense of the tales these "logs" strewn across the high desert landscape can tell you about pre-historic times. However, I highly recommend spending a day visiting both the Petrified Forest and Painted Desert.
First Stop on Your Arizona Road Trip: Rainbow Forest Museum
The Rainbow Forest Museum, with its paleontology exhibits and explanation of how the Petrified Forest came to be, is a must-see for visitors. This is an ideal first stop on your Arizona road trip.
As is common in the travel industry, Wander With Wonder sometimes receives complimentary products and services. Wander also earns income from ads and affiliate links on our site. Some of those links are for Amazon. As an Amazon Associate, Wander earns from qualifying purchases. None of these practices influence our reporting, but we believe in full disclosure. If you click an ad or affiliate link on our site and make a purchase, we may earn a commission at no additional cost to you. We thank you for your help - it is what keeps Wander bringing you great content. For further information please visit our
legal page
.
It is here that you'll also find out just how much bad luck can befall you if you take any petrified wood for souvenirs. Not to worry, I'll recommend a place where you can pick up a souvenir at a reasonable price. The museum is a place to find out about park trails and interesting sites. Several trails start right at the museum.
The museum explains the formation of petrified wood. 220 million years ago, this area was not a high desert. It was a verdant forest rich with animal and plant life. As trees fell and were washed away by rains, they became buried under mud and volcanic ash. The wood didn't decay, since oxygen could not reach it. So, over time, minerals seeped into the log forms and hardened into the stone fossils you find today. Interestingly, evidence of humans in the Petrified Forest dates back 13,000 years. These early hunters used petrified wood fragments to make arrows.
The museum is part of a complex at the southern entrance to the park (take exit 311 off I-40). You'll also find the visitors center, bookstore, gift shop, and small cafe there.
Trails and Drives Through the Petrified Forest
Of course, you can drive through the park in an hour, but taking several of the looping drives and getting out to follow a trail among the colorful logs will give you the most memorable experience. Be sure you take water, a hat to shade you and wear sturdy shoes.
While the Crystal Forest Trail (1.2-mile loop) is along a paved walkway and you'll see plenty of Instagram-worthy logs, other areas are a bit more rugged and lengthy. Be sure and look for the crystals in these logs as you explore. And, leashed dogs are allowed on the developed trails (also bring water for them).
The main park road takes you along 28 miles, with parking areas and viewpoints along the way. Most people who are not doing the more lengthy hikes say that 1 to 2 hours on this road will make for a good short drive-through visit. Of course, add on time for the major attractions.
The 1936 movie, The Petrified Forest with Humphrey Bogart and Bette Davis has little to do with the park, but it does provide an interesting look at travel in the west before the establishment of the interstate highway system.
Agate House
A two-mile hike (the first part is paved) will take you out to see the fascinating Agate House, constructed of petrified wood, local rocks, and trees. It is believed that this building was part of a pueblo where people lived 700 years ago. The Civilian Conservation Corps reconstructed the ruins of Agate House in the 1930s.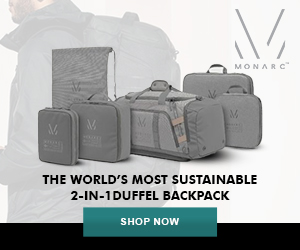 The Tepees (Tipis)
There are more than petrified logs to see at the park. In the southern section of the park, you'll find the cone-like Tepees formations between Newspaper Rock (petroglyphs) and the Blue Mesa Trailhead. If you enter the park from the southern gate, you'll encounter these formations before you see other points of interest. These multi-layered badland formations date back over 220 million years and are the result of erosion through the many different layers built up over time. Under different lighting throughout the day, the colors and shadows change. You can hike down into the formations via the Blue Mesa Trail, a one-mile loop.
Vestiges of Route 66

The Petrified Forest National Park is the only park in the National Park System containing a section of Historic Route 66. You can see weathered telephone poles along the original route and at the point where I-40 passes over Park Road, you'll see the remnants of a 1930s Studebaker marking Route 66.
Painted Desert
You access the Painted Desert from the northern part of the Petrified Forest National Park and is just across I-40. If you enjoyed the Tepee formations, you will fall in love with the badlands of the Painted Desert.
Such color, especially at sunset, is awe-inspiring. Hues of orange, red, and grey color the cones. They stretch from the eastern border of the Grand Canyon all the way to this special place in the Petrified Forest National Park.
Also worth seeing is the Painted Desert Inn, constructed by the Civilian Conservation Corps in the 1930s in the Pueblo Revival style. In the 1940s, the Fred Harvey company—famous for its railroad inns—ran Painted Desert Inn. No longer an inn and cafe, the building is now a museum. When it is open, you can see the punched tin light fixtures and Hopi paintings on the walls as well as vintage furniture.
Shopping for Petrified Wood
When you drive along I-40 you'll see plenty of "tourist traps" offering free petrified wood just to get you to come in and browse.
Where to Buy Petrified Wood on Your Arizona Road Trip
While some of these places are kitschy fun, the piece of free petrified wood will probably be small and blah when it comes to the rainbow of colors you'll find in most Arizona petrified wood specimens. But, as I mentioned, you cannot simply pick up a souvenir off the ground while you are in the National Park.
The museum illustrates the sad tales of people who have done that. They have a display showing letters from people who are sending their ill-gotten specimens back to the park sharing tales of woe. So if you don't want bad luck to befall you, check out reputable shops like Jim Gray's in Holbrook.
You'll find both Arizona and foreign specimens of petrified wood, often highly polished. I purchased one of these smaller rounds for about $20 and display it with my other polished stones from my travels throughout the southwest.
And, if you want something really showy, how about this highly polished large round made into a table supported by natural wood.
Buying Petrified Wood Online to Bring Travel Home
But let's say you don't have room in your suitcase for that heavy piece of petrified wood, you can find specimens and attractive home decor items made from petrified wood online! Some attractive and authentic Arizona petrified wood items can be found on Etsy.
Earth Perfection offers both raw and polished specimens:
Sticks N Stones has things like polished bookends made from Arizona petrified wood:
Read About Your Arizona Road Trip
Rock hounds and fans of history will want to learn more about the area. We recommend these books about the area:
When You Go to the Petrified Forest and Painted Desert
The Petrified Forest National Park is located in northeastern Arizona, about 50 miles from the New Mexico border on I-40. There is no public transportation to or within the park so you'll need to rent a car if you are flying into the Phoenix, Flagstaff, or Albuquerque airports.
The park stretches north and south between Interstate 40 and Highway 180. There are two entrances into the park. If you are driving westbound on I-40, take Exit 311 drive the 28 miles tour through the park, and connect with Highway 180 at the south end. Then, drive 19 miles on Highway 180 North to return to Interstate 40 via Holbrook.
If you are traveling eastbound on I-40, take Exit 285 into Holbrook then drive 19 miles on Highway 180 South to the park's south entrance. Drive the 28 miles north through the park to return to Interstate 40.
For Covid information, and park updates, visit the Petrified National Park Current Conditions page.
The closest place to stay when visiting the Petrified Forest National Park is in Holbrook. Holbrook offers a range of chain hotels and a KOA for camping. For more ideas on traveling in Arizona, enjoy these Arizona articles by Wander writers. We also have some great suggestions for US road trips.