Route 66 was—and still is—the all-American road trip. Stretching 2,400 continuous miles from Chicago to Los Angeles when it was designated in 1926, it cut through the small communities many other routes bypassed. During its heyday in the 1950s, motorists on a Route 66 drive discovered mom-and-pop businesses, roadside attractions, and bustling diners.
From 1960 to 1964 TV viewers couldn't get enough of Buz Murdock (played by George Maharis) and Tod Stiles (played by Martin Milner) as they sought adventures on Route 66 in their Corvette convertible. The show included many guest stars such as William Shatner, Alan Alda, Leslie Nielsen, and Robert Redford. You can purchase the complete series here.
Eventually, new interstates replaced Route 66. A bypass cut off the last section of the historic Mother Road in 1984. But you can still drive segments of it today, especially if you are road tripping through Arizona. The state boasts more than 250 miles of drivable Route 66, including the longest unbroken stretch still in existence.
Lupton to Flagstaff on Route 66
One of the best Route 66 trips I ever took began in Albuquerque, New Mexico, and headed west, through Gallup, to the Arizona border. As you cross the border on I-40, you'll notice the Yellowhorse Gift Shop north of the freeway. It's reminiscent of the gift shops that once lined the road and worth the stop if you need a break from driving.
As is common in the travel industry, Wander With Wonder sometimes receives complimentary products and services. Wander also earns income from ads and affiliate links on our site. Some of those links are for Amazon. As an Amazon Associate, Wander earns from qualifying purchases. None of these practices influence our reporting, but we believe in full disclosure. If you click an ad or affiliate link on our site and make a purchase, we may earn a commission at no additional cost to you. We thank you for your help - it is what keeps Wander bringing you great content. For further information please visit our
legal page
.
From the border, you can pick up Route 66 by turning left on Grants Road. (For turn by turn directions across the state of Arizona, click here.) I drive past Lupton and Houck and took the exit at Petrified Forest National Park. The road through the park crosses the Mother Road in two places. Watch for a rusted jalopy at the second point.
I like to pick up Route 66 through downtown Holbrook. Don't miss a great selfie opportunity posing with the dinosaurs in front of The Rainbow Rock Shop or standing in front of the teepee-shaped rooms at the Wigwam Motel. If you're hungry, stop for a Navajo taco—fry bread topped with taco fixings—at Joe & Aggie's Café.
Back on I-40, take exit 269 for Joseph City and the Jack Rabbit Trading Post. Its iconic yellow sign with the silhouette of a jackrabbit is hard to miss, even from the freeway. Snap a photo of the giant jackrabbit outside (you can even climb on its back if you're brave enough), and stock up on snacks and souvenirs inside.
Winslow, one of my favorite stops on Arizona's Route 66, was immortalized by The Eagles in their hit, "Take It Easy." You can stand on "the" corner made famous in the song at Standin' On the Corner Park, where a statue of a musician leans with his guitar against a lamppost. Painted in the window behind him is the "reflection" of a woman in a flatbed Ford. Get your "Standing on a corner" t-shirt here.
Carve out time to visit the historic La Posada Hotel to tour the gardens, purchase a souvenir at the onsite trading post, or enjoy a meal in the famed Turquoise Room while in Winslow.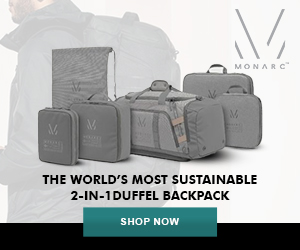 Route 66 through Flagstaff and Williams
There are a few short segments of Route 66 you can drive as you head west from Winslow to Flagstaff, but I typically skip these and exit I-40 at North Country Club Drive. Head north across the railroad tracks, and turn west on Business Loop 40/Route 66.
The Museum Club, a legendary Route 66 bar with wood tables and wagon wheel light fixtures overhead, will be just down the road on your right.
You could spend an entire day exploring Route 66 in Flagstaff. Park in the downtown area just north of the historic road or at the Visitors Center, located inside the Santa Fe Railroad Depot on Route 66.
If you're hungry or thirsty, Flagstaff has several outstanding breweries on the road, including Lumberyard Brewing Co. and Mother Road Brewing Company. Although it's not on Route 66, you may want to detour up Mars Hill Road to Lowell Observatory, where astronomers discovered Pluto in 1930.
From Flagstaff, I head straight to Williams and drive Route 66 through its downtown. Spend some your time shopping at souvenir shops celebrating the Mother Road, chowing down at retro-themed Cruiser's Route 66 Café, or getting a little wild at Bearizona, a 160-acre, drive-through wildlife park.
However, the Grand Canyon Railway is the main attraction in Williams. Even if you're not taking the historic train to the Grand Canyon, it's fun to watch the train pull in and out of the station.
Historic Route 66 from Seligman to Kingman
The longest continuous stretch of still drivable Route 66 begins at exit 123. Make your first stop Delgadillo's Snow Cap, where the owners serve up burgers, fries, and shakes with a sense of humor. (Watch for the sign that reads, "Sorry, we're open.")
As I sat in the parking lot on my last visit, I spotted Angel Degadillo, the man credited with fighting to preserve the remaining sections of Route 66. He's in his 90s now, but if you're lucky, you may see him, too. He's often next door at The Original Route 66 Gift Shop, his former barbershop.
Seligman has at least half a dozen other nostalgic shops and two other diners, the Road Kill Café and Westside Lilo's Cafe. Fill your belly and your gas tank before you leave town because there are few restaurants and gas stations between Seligman and Kingman.
As you leave town, notice the classic red Burma Shave signs. Sayings include, "If daisies are your favorite flower, keep pushing up those miles per hour."
Grand Canyon Caverns is a classic roadside attraction just west of Seligman. It's less than a 10-minute drive back to tour the largest dry caverns in the United States. (Tours are as short as 20-minutes.)
As you continue, you'll drive through Peach Springs, Truxton, and Valentine. If you love animals, consider a stop at Keepers of the Wild, a preserve dedicated to giving a forever home to abandoned, abused, retired, and rescued wildlife.
If you prefer, take a break at the Hackberry General Store in Hackberry. There, you can explore the collection of old signs and gas pumps out front and grab a cold drink inside.
The stretch ends in Kingman. For a historical look at the Mother Road, visit the Route 66 Museum located in the Powerhouse Visitor Center. Then, head across the street for a root beer float at Mr. D'z Route 66 Diner. Sometimes, I take about an hour to explore the colorful history of the area at the Mohave Museum of History and Arts before leaving town.
Follow Route 66 from Oatman to California
Follow the signs from the Mohave Museum of History and Arts out of Kingman toward Oatman. Also known as the Oatman Highway, this section of Route 66 climbs into the Black Mountains to the former mining town where Clark Gable and Carole Lombard spent their honeymoon night in 1939. (Gable loved to play cards with the miners there.) There are a few trinket shops here, but the burros are the main attraction.
The descendants of the pack animals abandoned when the mines failed, the burros wander freely through town. Many of the shops sell food to feed them. In fact, you are actually discouraged from feeding them anything but the pre-packaged nibbles. I usually end my Arizona Route 66 road trip here, but you can continue to Topock and cross the border into California.
Tips for an AZ Route 66 Road Trip
Before you set out on your Route 66 road trip, here are some of my suggestions to help you have a memorable Arizona experience:
If you want to drive the Mother Road across the entire state, plan to spend at least two days on the road. Flagstaff is roughly the midway point and a good place to overnight.
Motorists from Phoenix usually drive to Flagstaff and tackle the eastern stretch or the western stretch. I recommend the western drive with stops in Williams, Seligman, Kingman, and Oatman.
Fill your gas tank before leaving Seligman and before leaving Kingman, if you are heading to Oatman.
Collect at least seven stamps in your Arizona Route 66 Passport for a certificate. You can purchase passports online or at one of the stamp sites for $2.
Historic66.com is an incredible resource for anyone wanting to get their kicks on Route 66. In addition to turn-by-turn driving instructions from Chicago to Los Angeles, it provides maps and book recommendations.
Remember to pack your cooler before you head out on your Route 66 road trip. We also have some great suggestions for more you can explore in Arizona. We can also suggest some of our favorite road trips, wherever your travels may take you.