Prima Materia Winery, under the guidance of owner Pietro Buttitta, is a California boutique winery that uses Italian grape varieties.
California Wine Month is the perfect time to showcase boutique wineries that strive to accomplish something different. One such winery is Prima Materia where owner/winemaker Pietro Buttitta shows us how to grow Italian grape varieties in Lake County, California.
Getting to Know Pietro Buttitta
Pietro Buttitta is a self-taught winemaker. His Italian roots instilled a love for winemaking. He grew up around grapes in his grandfather's vineyard on a 40-acre Russian River ranch in Sonoma County. Granted, they were not the grape varieties popular today, but there were 25 acres of red and white grapes. Buttitta's comes from a long line of farmers, and he inherited that farming instinct.
After studying philosophy at Portland State University, Buttitta changed career paths and attended culinary school. His culinary exploits took him to a famed restaurant in Napa called Terre, where he learned the importance of pairing food and wine. While working in Napa, he lived in Lake County at his father's property and vineyard.
As is common in the travel industry, Wander With Wonder sometimes receives complimentary products and services. Wander also earns income from ads and affiliate links on our site. Some of those links are for Amazon. As an Amazon Associate, Wander earns from qualifying purchases. None of these practices influence our reporting, but we believe in full disclosure. If you click an ad or affiliate link on our site and make a purchase, we may earn a commission at no additional cost to you. We thank you for your help - it is what keeps Wander bringing you great content. For further information please visit our
legal page
.
Eventually, Buttitta burned out cooking. He yearned to explore wine, and his family's property was the perfect venue to lead him into his new adventures with wine. His first vintage was in 2008, and by 2009 he began revamping his vineyard practices. By 2013 Buttitta had his first commercial release.
Around this time, he discovered Nebbiolo, an Italian grape variety that wowed him. The result of this discovery convinced him to convert his 12-acre vineyard to Italian varieties because he wanted to succeed in producing American Italian wines.
The Lake County Vineyard
Buttitta's Lake County vineyard is located at a 1500-foot elevation in the Kelsey Bench AVA. The terroir consists of red volcanic soils mixed with rock and fine sand. This vineyard sits between the Mayacamas Mountains and the extinct Mt. Konocti volcano. It is planted with 13 varieties including Chardonnay, Sagrantino, Negro Amaro, Primitivo, Dolcetto, Nebbiolo, Aglianico, Sangiovese, Refosco, Petite Sirah, Barbera, Grenache, Cabernet Franc and Zinfandel.
When growing the grapes, Buttitta does not use the more common trellising systems but prefers the California Sprawl, which keeps the alcohol levels low and gives the wine more rustic flavors.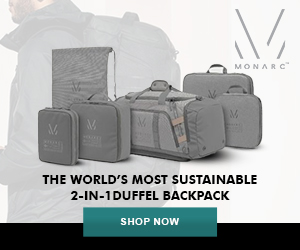 Grape Growing and Winemaking Practices in Lake County
In the vineyard, Buttitta avoids the use of herbicides and pesticides. He also doesn't filter the wines in the winery. Instead, he prefers methods that give his wines aging power and balance. The wines are unsulfured and typically aged in used oak. Buttitta is a traditionalist and purist at heart while striving to be faithful to each varietal. The quality of his wine reflects the old-world nuances with chalky tannins, earthy profiles, and a lighter body that delivers spicy and floral notes. His goal is to let Lake County soils speak through the grapes.
Buttitta's culinary experiences also reflect in the wines that come out of this boutique winery. He both literally and figuratively uses his spice rack to create his wines. Buttitta creates everything with a hands-on approach, steering the grapes to their final destination.
The Prima Materia Name and Labels
In alchemy and philosophy, Prima Materia means first matter. The name is befitting because of Buttitta's original philosophical educational background. Alchemical drawings from the 1600s and 1700s adorn each bottle. They are simple yet intricate, ultimately describing the wine you find at this boutique winery. The name Prima Materia also represents the transformation of fruit to wine. Inspired by the alchemist who transforms lead into gold, Buttitta sees a similarity in his process of creating wine.
Favorites Lake County Wines from Prima Materia Boutique Winery
I had a chance to taste the Lake County wines from Prima Materia. You won't be disappointed.
Prima Materia Barbera 2018
The Prima Materia Barbera 2018 consists of three different clones from separate vineyard blocks. The clones ferment separately while aging 14 months in French and Hungarian used oak. These separate fermentations help develop the layers found in this wine. On the palate, the wine is dry and well-balanced with nice acidity. This wine is Prima Materia's best seller.
Prima Materia Sangiovese 2017
Four different clones of Sangiovese ferment separately to make up the Prima Materia Sangiovese 2017. The wine aged 23 months in neutral French and Hungarian oak. The Sangiovese delivers a bright demeanor with earthy tones that is softer and lighter in character than most Sangiovese wines. I found flavors of black cherry and a wine offering high acidity.
Prima Materia Aglianico NV
The Prima Materia Aglianico NV combines 2017 and 2018 vintages. The reason for a non-vintage in these years is due to the fire in Lake County. Blending the two years ensured against detecting smoke taint.
The composition of this wine includes a small percentage of Montepulciano that co-ferments with the Aglianico. The wine aged for 30 months in neutral oak. The taste comes across as bold yet not too bold. It subtly suggests a little austerity due to the restraint in the wine. The Aglianico exhibits an inky and jammy quality. The 2017 vintage brings forth more acid-driven spicy attributes, while the 2018 vintage enhances the fruit tones. This wine is the flagship wine of Prima Materia.
Related Articles about Tasting Wines from Boutique Wineries
Tasting Prima Materia Wines
You can taste Prima Materia wines at the main tasting room at 49th and Telegraph in the Temescal neighborhood of Oakland, CA. This area is a foodie destination known for ethnic foods. On occasion, you might even get a chance to taste Buttitta's cuisine.
Tasting Room Hours:
Thursdays and Fridays: 4 to 7 pm
Saturdays and Sundays: 2 to 7 pm
Prima Materia's new winemaking facility is located on Richmond's waterfront at Rigger's Loft in Richmond, CA. There you can sample Sangiovese, Aglianico, and Barbera along with wines from other winemakers.
Riggers Loft Hours:
Thursdays: 4 to 7 pm
Fridays: 4 to 8 pm
Saturdays: 1 to 8 pm
Sundays: 1 to 7 pm
Whether you are celebrating California Wine Month or enjoying California wines any month of the year, be sure to check out the state's boutique wineries. Prima Materia, under the guidance of owner/winemaker Pietro Buttitta, grows great Italian grape varieties in Lake County, California. Be sure to check out Wander for more great places to taste wine and explore California.
Prima Materia Boutique Winery: Bringing Italy to California