Meteorologist and wine writers Michael and Elizabeth Fagin explore climate change and wine, examining the impact of warming temperatures on the Western US wine industry.
In 30 years will it be too hot to grow Cabernet Sauvignon in Napa/Sonoma or too hot to grow Pinot Noir in Oregon? What is the industry doing to deal with this? As both a meteorologist and a wine writer, Michael and Elizabeth Fagin unpack these questions as they explore climate change and wine. Read along as the Fagins examine the impact of warming temperatures on the Western US wine industry.
Temperatures: Where Have We Been & Where Are We Going?
This summer the Pacific Northwest was quickly off to a hot start with much-above normal temperatures and heat records shattered at the end of June. Here are some records with temperatures listed in Fahrenheit: Seattle 108, Portland 116, Salem 117, Lytton, BC 121. Lytton is 230 miles north of Seattle and is near the Okanagan wine country town of Lillooet. Sadly, a fire started several days after the heatwave destroying most of the town and, two months later, the fire remained active.
From 1895 to 2020, maximum temperatures in the Western US increased by 2.1 degrees. Does this matter? The short answer is yes! The study Climate, Grapes, and Wine by Gregory Jones for GuildSomm, among others, indicates that there is an ideal average growing season temperature range. For the widely planted Cabernet Sauvignon (Cab Sav) the range is 61 to 68 F. and Pinot Noir is 57 to 61 F. The million-dollar question: is it becoming too warm to grow these grapes? What exactly is the correlation between climate change and wine?
As is common in the travel industry, Wander With Wonder sometimes receives complimentary products and services. Wander also earns income from ads and affiliate links on our site. Some of those links are for Amazon. As an Amazon Associate, Wander earns from qualifying purchases. None of these practices influence our reporting, but we believe in full disclosure. If you click an ad or affiliate link on our site and make a purchase, we may earn a commission at no additional cost to you. We thank you for your help - it is what keeps Wander bringing you great content. For further information please visit our
legal page
.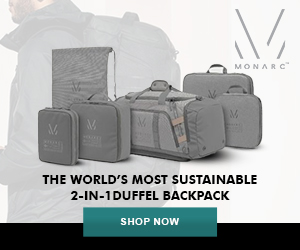 The Trend for Napa, Sonoma, and Oregon's Willamette Valley
Over the several last years, Healdsburg (Sonoma) and St. Helena (Napa) have had temperatures that have exceeded the suggested range for Cab Sav. This is certainly becoming a concern for growers.
For the Willamette Valley in Oregon, and the Pinot Noir grapes grown in that region, we looked at the trends for several areas. These areas have had a lot of fluctuations and have exceeded the upper threshold several times since 1986. Some growers are concerned about this trend.
The current U.N. climate change report raises major concerns about climate change. Since the start of the industrial revolution, temperatures globally have increased by about 1°. Even if we slash emissions, that increase will be at 2.7° by 2040. However, if nothing is done, then experts project the increase to be 4.6° by the year 2100. It is not surprising that the wine industry is extremely concerned about the correlation between climate change and wine production.
Does the Industry Have a Good Response to the Significance of Climate Change for the Wine Industry?
The short answer is yes! On our recent trip to the Willamette Valley, we chatted with winemaker Rachel Rose of Bryn Mawr Vineyards regarding climate change and what they are doing. They can plant Pinots on their cooler higher elevation sites (890') and they are also using later ripening clones. Rose indicates that Bryn Mawr is moving more toward planting varietals usually grown in warmer climates, such as Tempranillo and Dolcetto. Until now, those varietals are primarily found in the warmer climates of Spain (Tempranillo) and Italy (Dolcetto). Warmer US climates, such as Arizona and Texas, also plant Tempranillo grapes.
What is being done in California? Warren Winiarski, the legendary founder and former winemaker of Napa's Stag's Leap Winery, just donated more than $400,000 to UC Davis to give the industry new tools to cope with climate change. And Winiarski knows wine. His Stag's Leap gained worldwide celebrity status when it won the competition in the "Judgement of Paris" in 1976, changing the future of the California wine industry. A bottle of the award-winning 1973 Stag's Leap Cabernet Sauvignon is on display at the Smithsonian's National Museum of American History. Winiarski is still going strong at the age of 92.
Related Articles About the US Western Wine Industry
Climate Change and Wine
There are many unknowns about how quickly and to what extent temperatures will increase and if drought and wildfires will continue. However, we see the US wine industry taking aggressive steps now. What is my prediction? I forecast a healthy future and many great vintages to come as US winemakers adapt to the increasing temperatures that impact wine-growing and the wine industry in the Western US.
Climate Change and Wine: Impact of Warming Temperatures on Western US Wine Industry