In 1804 France, Barbe-Nicole Clicquot Ponsardin became a widow—or Veuve in French—at just 27. This left Madame Clicquot in control of a company with holdings in banking, wool trading, and the Bouzy Vineyards. Rather than sell the vineyard business and live off the resulting fortune, the often audacious (for that time) Madame Clicquot secured funding and invested in research and development of champagne. Two hundred years later, Veuve Clicquot Champagne is still among the most popular brands on the planet.
Today, women like Madame Clicquot continue to take the winemaking industry by storm with award-winning options in every varietal. There are some phenomenal women of wine today. Here are a few of my favorite women-made wines.
Nicole Hitchcock: J Vineyard 2017 Canfield Vineyard Pinot Noir
When Nicole Hitchcock took over as head winemaker at J Vineyards and Winery in 2015, her goal was to improve upon the house style by finessing existing techniques for sparkling and introducing still wines at the same time.
J Vineyard 2017 Canfield Vineyard Pinot Noir is the perfect example of her success to date. When you sip this Pinot Noir, expect a dizzyingly delicious combination of wild blackberry, boysenberry, black cherry, and dark plum as well as a touch of cocoa and even a hint of earthiness.
J Vineyard also makes great sparkling wines. We suggest this one:
J Vineyards California Cuvee – 750 ML
from: Wine On Sale
Theresa Heredia: Gary Farrell 2017 Pinot Noir, Hallberg Vineyard
Gary Farrell winemaker Theresa Heredia's winemaking style is tailored to the vineyard. She focuses on achieving bright, vibrant aromas, and intense yet supple flavors. She also maintains the winery's signature balance and purity of varietal expression.
The Gary Farrell 2017 Pinot Noir, Hallberg Vineyard showcases Heredia's talents well with lush, fragrant aromas and generous layers of flavor along with beautiful texture.


Gary Farrell Hallberg Vineyard Pinot Noir 2014 – 750 ML
from: Wine On Sale
Stephanie Jacobs: Cakebread Cellars Cabernet Franc
Stephanie Jacobs is behind Cakebread Cellar's first-ever Cabernet Franc.
With vivid aromas of violets, boysenberry, and blackberry accented with the suggestion of dried herbs, this wine pairs wonderfully with a wide variety of foods. On the palate, concentrated flavors of dark cherry and fresh boysenberry are supported by bright acidity and firm tannins.
In addition to the new Cab Franc, Cakebread Cellars offers a great Merlot:

Cakebread Cellars Merlot 2017 – 750 ML
from: Wine On Sale
Caitlin Pianetta: 2017 Pianetta Winery Jug Wine
Everything about the 2017 Pianetta Winery Jug Wine made by Caitlin Pianetta—including the conversation piece bottle—is special.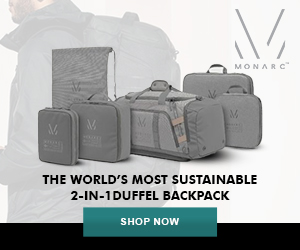 Developed as means to bring unpretentious quality to old-school table wine, this medium-bodied blend has bold blackberry and mild pepper notes with light acidity.
Erica Orr: Orr Wines Old Vines Chenin Blanc
Erica Orr's Washington Chenin Blanc is always hand-picked and whole-cluster pressed. The  2020 Orr Wines Old Vines Chenin Blanc delivers kiwi and honeydew on the nose. Then, you'll enjoy a touch of pear and pineapple upon tasting.
Janis Benner and Amy Butler: Dorothy Jean Chardonnay
When you sip on the 2017 Dorothy Jean Chardonnay, you get a trifecta of strong women.
This chardonnay is from Janis Denner's Pelletiere Estate Vineyard & Winery and is made by winemaker Amy Butler. The label was even designed by a female artist! A combination of earthy oak and ripe fruits, it is exceptionally silky and perfect for a day in the sun.
Carol Shelton: 2015 Mancini Zinfandel
Owner and winemaker Carol Shelton, of Carol Shelton Wines, is often called the "Queen of Zinfandel". Shelton keeps the nearly 100-year-old Mancini Vineyard in the old world method of "mixed planting," wherein she plants a variety of vines to create true field blends.
The result is this complex knockout zin—2015 Mancini Zinfandel—that explodes with oak, cedar, vanilla, and blueberry in every sip.
Rachael Horn: AniChe Cellars 2015 Moth Love
A blend from Washington winemaker Rachael Horn, AniChe Cellars 2015 Moth Love brings raspberries, chocolate, peppered bacon, and hints of tobacco in every sip. The medium body and gentle hint of oak make for a luscious finish.
Ashley Herzberg: Amista Vineyards Sparkling Grenache
Winemaker Ashley Herzberg makes every bottle of Amista Vineyards Sparkling Grenache sparkle—literally—using the Méthode Champenoise, the process used to make French Champagne.
The Amista Sparkling Grenache has a nuanced fruit character and a hint of lemon meringue pie with floral notes and a touch of toasted almond at the end.
Wander loves the Amista wines. Along with the sparkling grenache, we recommend the Rockpile Cabernet Sauvignon.
Amista Vineyards | 2015 Terraza Vineyards Sonoma County Rockpile Cabernet Sauvignon
from: The California Wine Club
Jennifer Hoage: Decroux Sta. Rita Hills Pinot Noir
The Decroux Sta. Rita Hills Pinot Noir from the Santa Ynez Valley comes to us courtesy of winemaker Jennifer Hoage. This Pinot Noir starts with flavors of black cherries, raspberries, spice, and a hint of salt before giving way to a balanced finish with notes of strawberries and a touch of vanilla.
Jennifer Hoage: TH Vineyards The Hedge Syrah
Another entry from Jennifer Hoage—this time from her Paso Robles vineyard and winery— is the TH Vineyards The Hedge Syrah. You can expect a big, bold, layered experience here. There are concentrated black and blue fruits as well as spice and pepper. There is heavy oak on the nose and tongue.
Tina Mitchell: 2015 Palmaz Vineyards Cabernet Sauvignon
Napa winemaker Tina Mitchell developed the 2015 Palmaz Vineyards Cabernet Sauvignon with summer in mind.
It has the aromas of summer rain on beached sandalwood and is refreshing upon the first sip before erupting with the flavors mulberry and blackberry.
Zidanelia Arcidiacono: Sonoma-Cutrer Rosé of Pinot Noir
Argentina-raised Pinot Noir winemaker Zidanelia Arcidiacono doesn't only lend her expertise to develop elegant, complex pinots, but also oversees the brand's sustainability initiatives.
Her newest winery release, Sonoma-Cutrer Rosé of Pinot Noir, is a delicate take on the Pinot Noir varietal. It offers strawberry and blood orange on the palate and has a lovely tangy finish.
Chrissy Wittman: 2018 The Prisoner Cabernet Sauvignon
Made in the same iconic style as the cult-classic red blend, winemaker Chrissy Wittman ensures that 2018 The Prisoner Cabernet Sauvignon features Prisoner's iconic concentrated dark fruit flavors and a lush, full mouthfeel. It is as dreamy on the nose, with rich aromas of black cherry, plum, and vanilla.
Niki Williams: Mount Veeder Winery Cabernet Sauvignon 2018
Chief winemaker Niki Williams is all about mountain fruit. The Mount Veeder Winery Cabernet Sauvignon 2018 is among her best expressions. It is bursting with bold flavor, dark fruit, and incredible tannins as well as in-your-face peppercorn and even a touch of olive.
Lisa Warr-King Packer: Warr-King Wines 2017 Cabernet Sauvignon
Owner and winemaker Lisa Warr-King Packer takes great pride in the Warr-King Wines 2017 Cabernet Sauvignon. It has a sumptuous mouthfeel and layers of flavor in each sip. Expect a little dark cherry and then a lot of baking spice and blackberry as well as some herbal notes and a great acidic finish.
Jen Walsh: La Crema Russian River Valley Pinot Noir
Winemaker Jen Walsh is a lover of Burgundian wines, particularly Pinot Noir and Chardonnay. Her love for pinot is on display in full force with her Russian River winner: La Crema Russian River Valley Pinot Noir. Soulful and nuanced, dark cherry and blackberry will be present on the nose then give way to the flavor of raspberry and rhubarb at just the right moment on the palate.
Brooke Bobyak: 2017 Bella Union Cabernet Sauvignon
Brooke Bobyak studied extensively at UC Davis and the University of Bordeaux. She worked at vineyards in New Zealand and Tuscany before bringing her expertise to Bella Union within the Far Niente and Nickel & Nickel wine families.
Bobyak's 2017 Bella Union Cabernet Sauvignon offers insight into her background as well as her vision for cabs moving forward. This CabSav offers cherry cola, anise, and black cherry followed by rich cocoa powder and blueberry.
Kate Ayres: Penner-Ash Willamette Valley Pinot Noir 2018
Kate Ayres of Oregon's Penner-Ash is all about uniquely expressive styles of Oregon Pinot Noir. The Penner-Ash Willamette Valley Pinot Noir 2018 is sourced from six regions, resulting in a complex yet balanced bottle full of strawberry jam and ripe cherry as well as plum and peppercorns.
Be sure to check out Wander for more of our favorite wines.