Coffee is more than just a drink you use to power your day. It has numerous health benefits including better gut health and lower blood pressure.
Aside from water, coffee is one of the most consumed beverages in the world. It comes from Arabica cultivars and is grown around the world, including Colombia. This popular beverage is touted to be one of the healthiest drinks on the planet.Colombian coffee beansare chock full of polyphenolic oxidants that have many health benefits that include:
Fat loss
Protection from cancer
Lowering the risk of cardiovascular disease
Improved brain function
There may be even more potential health benefits. We've rounded up six of the most popular health benefits of coffee you should know.
Coffee Has Antioxidant Properties
Antioxidants are known for their health benefits. Consuming more antioxidants can fight free radicals and remove damaged cells from the body. This can ultimately reduce the risk of chronic disease. Chlorogenic acid, a chemical found abundantly in coffee, has been linked with reduced inflammation and may play an important role against chronic diseases, including obesity.
Coffee Can Reduce the Risk of Type 2 Diabetes
There are indications that coffee can reduce the risk of developing type-II diabetes. A 2018 review of 30 studies found an inverse relationship between coffee consumption and type-II diabetes. Researchers found that each cup per day decreased the chance of developing the diseases by 6%.
Wander With Wonder contains affiliate links and we sometimes receive complimentary products and services for review. While it has not influenced this review, we believe in full disclosure. If you click through and make a purchase, we may earn a commission, at no additional cost to you. We thank you for your help — it is what keeps Wander With Wonder bringing you great content.
Although the jury is still out on why coffee is effective at reducing the chances of developing type 2 diabetes, possible reasons include coffee's anti-inflammatory and anti-oxidative effects, the ability to burn more calories, and improving the diversity of healthy microbes in the gut.
Coffee Can Help With Weight Loss
It is a widely known fact that coffee can help with weight loss. This is because it contains nutrients such as magnesium, potassium, and niacin, which can improve muscle function, support digestive health, and lead to better health outcomes. Coffee also contains caffeine (of course), which can improve energy, boost metabolism, and help with weight loss.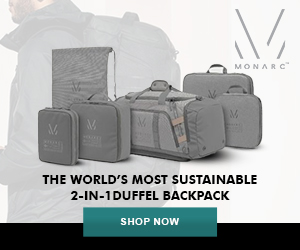 The best part is that coffee itself is a low-calorie beverage. Introducing coffee into your diet can help you live in a calorie deficit, which is when you consume fewer calories than you burn. Note that this only applies to black coffee itself – which can have less than five calories per serving.
Coffee can also reduce the levels of ghrelin in the body, a hormone that makes you feel hungry. Studies have found that drinking coffee can reduce a person's food intake within four weeks of drinking coffee by regulating their ghrelin levels.
Coffee Helps You Stay Alert
Coffee is a popular stimulant that helps the body stay awake. In fact, it's a good idea to chug a few cups of coffee when you're staying up to work on assignments. Some studies also hypothesize that coffee can improve your memory.
This benefit is a double-edged sword because coffee can cause an energy crash after its effects wear off. If this happens with you too frequently, we recommend swapping out coffee with alternatives such as green or black tea (both have a lower amount of caffeine and are relatively effective at helping you stay awake).
Coffee is Good for Your Liver
Coffee has over a thousand chemicals that scientists are still learning about. One such chemical is paraxanthine that can slow the growth of scar tissue associated with fibrosis. This can allow coffee to help in the fight against liver cancer and non-alcoholic fatty liver diseases.
In fact, some doctors think that coffee may play an important role in the fight gains liver disease. However, doctors don't know enough about coffee to recommend a specific amount.
Coffee Can Help You with Workout
Need an extra boost of energy during a workout?
Most pre-workout beverages can be hard to prepare and maybe too costly. Coffee is high in caffeine and relatively affordable, making it an effective beverage to improve your performance at the gym. Studies have shown that caffeine found in coffee can increase muscular strength, improve jumping performance, and improve alertness.
In fact, coffee is often used in sports to help athletes with their overall performance. It's worth noting that coffee can redirect energy away from the digestive system, slowing down digestion and leading to stomach upset. This is why we recommend exercising on an empty stomach.
Also, you can avoid these effects by drinking coffee at least one hour before your workout to give your body enough time to utilize it.
Related Articles about Coffee
How Does Coffee Effect You?
Coffee impacts everyone differently. The effect it has on your friend may be different than what effect it has on you. We always recommend getting in touch with your healthcare provider to improve the best outcome for you.
The 6 Health Benefits of Coffee You Should Know