There is no doubt that enjoying a chilled cup of coffee on a hot day is refreshing. As cold brew has become one of the most popular types of cold coffee in the world of coffee, it is offered at most chains and small businesses alike. Is cold brew and iced coffee the same thing? Is there even a difference? Can you make cold brew coffee at home?
What is Cold Brew?
To begin with, let's take a look at what cold brew actually is. While iced coffee is traditional coffee over ice, cold brew is not simply cold coffee. Instead, the name explains how the coffee is brewed.
Traditionally, coffee is made by cooking ground coffee beans in boiling hot water. Coffee makers, French press, and even pour-over coffee are all made the same kind of way. You don't eat the grounds of course, and they are filtered out accordingly.
As is common in the travel industry, Wander With Wonder sometimes receives complimentary products and services. Wander also earns income from ads and affiliate links on our site. Some of those links are for Amazon. As an Amazon Associate, Wander earns from qualifying purchases. None of these practices influence our reporting, but we believe in full disclosure. If you click an ad or affiliate link on our site and make a purchase, we may earn a commission at no additional cost to you. We thank you for your help - it is what keeps Wander bringing you great content. For further information please visit our
legal page
.
Instead, cold brew does not use hot water at all but is a slower process where the coffee grounds are soaked in cold water over time. That means cold brew is not something that can happen instantly, requiring more pre-planning on the part of whoever is prepping the coffee.
Other Differences Between Cold Brew and Iced Coffee
Cold brew coffee is sometimes preferred to hot coffee because it has less acid. This comes down to the brewing method. Hot coffee results in a higher acidity than cold brew coffee, which can affect people who have acid reflux.
The flavor of cold brew is also smoother because there is less oil and acid. Some people have even said the resulting flavor is chocolaty. Naturally, it does not have the same warmth that you get from hot coffee, which might make it a little trickier to enjoy in cooler months when warm drinks are essential. Luckily, cold brew coffee can be heated up and still consumed. The flavor is still there and it won't give you the chills. It still is less acidic though because of the brewing process.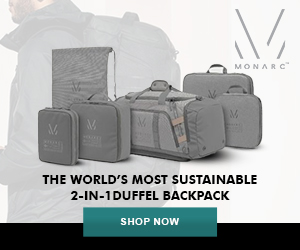 Cold-brew also doesn't stale like hot coffee sometimes does. Once hot coffee cools, it does not have the same level of flavor and robustness as it did when it was first brewed, giving it a kind of stale flavor. Many people still drink it this way, but it is simply not as good. Since cold brew is already cold, it will not age as hot coffee does, so you can keep it in your fridge for several days.
Where to Get Cold Brew
While it makes sense that many coffee shops have gotten on board with the cold brew trend, you might wonder whether you can still get it elsewhere. Grocery stores have also started selling bottled cold brew so you can still get the same thing.
Thankfully, you can also make a cold brew at home. There are a few recipes for different mixes around the internet to experiment with, but you need to first learn how to brew it yourself.
To make cold brew, you will need:
Coarse ground coffee
Milk
Sugar or sweetener
Cold water
Mason jar
Filters
The ratio of coffee to water is up to you. You can always make it concentrated and dilute it. Normally, you will have about an ounce of coffee to 1 cup of water. An ounce is around ½ cup of ground coffee. The water that you use should be room temperature at the warmest. You do not need to keep it in the fridge during this process, but you also don't want it to get any warmer than room temp.
You can put the sugar and cream right in the mix with the grounds and water or add it in after. You will want the grounds to soak at least overnight, or up to 24 hours. Do not let the coffee steep longer than 24 hours or it will become extra bitter and a rough type of flavor to get over. Also, remember that cold brew coffee is naturally sweeter in flavor than its hot counterparts, so you might even be able to reduce the amount of sugar or cream that you need to get the taste just right.
After you finish steeping, you can strain your coffee. You can do it with cheesecloth or even just a regular paper coffee filter. You will need to let it drip for a while before it will be finished. You can set it up whichever way will work best for you, but just be patient about it. Remember, it is not a quick process and it requires a lot of patience to get it done right.
What Kind of Beans Do you Use?
One question that is common about cold brew is what kind of beans is used. While there are some coffee beans for cold brew that work better than others, you can use just about any kind, as long as they have been coarsely ground.
The important thing to remember is that you cannot rush cold brew. Some coffee places have the devices to make a cold brew on the spot, but these are not anything you will have in your kitchen. Instead, cold brew has to be made well in advance.
Since cold brew is naturally more caffeinated than hot brewed coffee, even if you like the high caffeine content from brands like Death Wish, you should remember that you will get even more caffeine out of it when you cold brew. This could cause jitters if you are not prepared for it.
Why Opt for Cold Brew?
If you still are not convinced that cold brew is a good method of coffee for you to try, you should keep in mind all of the benefits that you get from it, including:
More caffeine
Smoother flavor
Less acid
Sweeter
Of course, it still does take more time to make, but if you have the patience, it is completely worth waiting for. With all of those benefits, it is no wonder that more people have started to make or buy their own cold brew coffee to enjoy.