CBD (cannabidiol) is peaking in popularity, with plenty of products appearing on the market these days. You can buy CBD oil tinctures, cigarettes, capsules, CBD gummies, and more. But can coffee lovers enhance their mornings with CBD? Absolutely yes! In this article, we explain how you can make delicious CBD-infused coffee in 5 minutes.
CBD Coffee Recipe
If you add a few CBD oil drops to your coffee cup, you won't get the magic of coffee commercials. CBD doesn't dissolve in water, so you will get an oily bubble floating on the cup surface. Additionally, super-concentrated oil rich in CBD will taste a bit bitter or even cause a burning sensation (if it contains alcohol).
Wander With Wonder contains affiliate links. If you click through and make a purchase, we may earn a commission, at no additional cost to you. We thank you for your help — it is what keeps Wander With Wonder bringing you great content.
All in all, adding CBD oil to already prepared coffee doesn't fit everyone's tastes. That's why to feel heaven in your mouth when sipping CBD coffee, you should mix it with CBD in a blender. Or, you can buy CBD coffee beans and grind them. At this point, you are free to brew whatever CBD coffee you like. So here's how to prepare a cup of your favorite beverage and get all the benefits CBD has to offer.
As is common in the travel industry, Wander With Wonder sometimes receives complimentary products and services. Wander also earns income from ads and affiliate links on our site. Some of those links are for Amazon. As an Amazon Associate, Wander earns from qualifying purchases. None of these practices influence our reporting, but we believe in full disclosure. If you click an ad or affiliate link on our site and make a purchase, we may earn a commission at no additional cost to you. We thank you for your help - it is what keeps Wander bringing you great content. For further information please visit our
legal page
.
Collect the Ingredients
Here is the list of things you need for a 12-oz cezve (a Turkish coffee pot):
A rounded teaspoon of coffee. Remember that you can grind CBD coffee beans or buy pre-ground CBD-infused coffee.
A few drops of CBD oil (if you use regular coffee).
Water or milk.
You can also add cinnamon, sugar, cream/milk, and other flavorings at your pleasure.
Brewing CBD Infused Coffee
Once you have all ingredients ready and in place, you can start brewing your beverage of gods. Check this step-by-step coffee brewing guide below:
Add all dry ingredients to a coffee pot.
Add water or milk so that it fills about 1/3 of your coffee pot.
Stir intensely to mix the ingredients.
Add liquid ingredients and stir once again.
Add the remaining water or milk.
Place the coffee pot on low heat.
Wait until your coffee heats up.
Remove the coffee pot from the stove just a few seconds before it starts to boil.
Pour coffee into your favorite cup and enjoy your morning.
If you use regular coffee, follow these steps:
After your coffee is ready, pour it into the blender.
Add a CBD serving.
Blend your coffee for a couple of minutes to let the oil disperse evenly.
Pour your coffee into the cup.
Benefits of CBD in Coffee
CBD and coffee work together like peanut butter and jelly. Both caffeine and CBD are antioxidants. They prevent free radicals from occurring and help your body get rid of harmful metaboliс byproducts.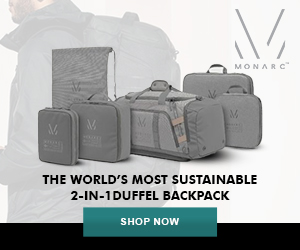 At the same time, CBD brings much more than that to the table. It is shown to effectively treat pain, inflammation, stress, and even seizures. Here are some ways you might benefit from CBD properties when taking it with coffee:
Stress Relief
CBD is a natural relaxant that relieves anxiety and even combats depression. Numerous studies show that CBD helps people with public speaking anxiety perform better in front of audiences. It may be as effective as diazepam, a sedative drug, without as many adverse side effects.
Also, CBD can also relieve stress related to post-traumatic stress disorder (PTSD). Many patients reported peaceful dreams and reduced anxiety.
By the way, have you ever felt a pounding heart and upset stomach after drinking coffee? CBD attenuates these side effects while preserving the stimulating caffeine properties.
All in all, a morning cup of CBD-infused coffee will give you an energy boost for the rest of the day, letting you perform your tasks like a supercomputer.
Decreased Inflammation
CBD is an effective anti-inflammatory drug. Researchers have revealed that cannabidiol reduces inflammatory markers, thus soothing inflammation and coping with inflammatory and autoimmune diseases.
It's a viable treatment for systemic inflammation. Additionally, CBD treats chronic inflammation caused by arthritis, reducing or preventing joint and back pain. CBD's antioxidative properties also reduce inflammation by removing free radicals.
So what effects will you get from a CBD-infused coffee? You may stop the pain and your muscles won't be as sore after training. Hence, you will feel less tired post-workout. CBD also helps women soothe menstrual pain and cramps.
No Pain
Studies show that CBD has evident analgesic properties. Let's get into some science: when CBD gets to your bloodstream, it binds to pain receptors, desensitizing them, and reducing pain. It treats even neurological pain conditions like fibromyalgia by soothing overexcited sensory neurons and reducing neuroinflammation.
What's more, it relaxes your blood vessels, regulating your blood pressure, and reducing pain caused by spasms.
Protected Skin
Studies show that free radicals make the skin susceptible to ultraviolet radiation. As an antioxidant, CBD can attenuate these effects and thus protect skin from aging. Sure, your skin won't look three years younger in a flash, but you may see noticeable improvements in the long run.
Additionally, CBD reduces excessive sebum production, thus preventing acne.
Better Sleep
How can you sleep better with coffee? Isn't it designed to bring the opposite effect? The truth is that many people report better sleep at night if you take CBD coffee in the morning. When accumulated in your body, CBD brings peace to your nighttime, reducing midnight awakenings and preventing nightmares. After all, pain, inflammation, and stress bring sleep disorders. But CBD eliminates these harmful influences, promoting healthy sleep.
Final Thoughts
CBD is an excellent addition to your morning coffee. It brings ultimate stress relief, reducing pain, and saturating your body with productive energy. As for making CBD-infused coffee at home, it's as easy as pie.
Just buy CBD coffee and brew it as a regular beverage. Overall, CBD infused coffee is a great way to enhance your morning with the healing power of nature while getting a bunch of benefits for your body.