When I was a little girl, I was enamored with life in the late 19th century. The time of coffee houses and brooding writers and people sitting around discussing the world over a cup of coffee. I was already a brooding writer by the time I turned 13. I didn't learn to love coffee until much later. But always, I wanted to journey to Vienna to explore the magnificent coffee houses. When I finally visited Vienna in the spring of 2018, I discovered that the Viennese coffee houses were everything I'd hoped for and so much more. Even if you don't drink coffee—my husband does not—you still need to explore a coffee house in Vienna. He and I enjoyed our time just sitting and relaxing, feeling the traditions around us. Here is everything you need to know about ordering coffee in Vienna, or anywhere throughout Austria, and some of my favorite Vienna coffee houses.
History of the Viennese Coffeehouses
If you know anything about coffee, you know it didn't originate in Vienna. Most historians credit Ethiopia with the discovery and coffee houses first appeared in Mecca. Reports vary from the 12th to the 15th century. I think part of the confusion is how you define a coffee house. The ones that became popular throughout Europe during the Renaissance opened in the 1600s. The first was likely in Venice. They made their way to Vienna in 1683. But they took on a life all their own during the 19th century.
This was an exciting time in Austria, where architecture was blossoming and intellectuals, artists, and writers were all the rage. These coffeehouses became a popular meeting place during that time. Early on, it became a tradition in Vienna to serve every cup of coffee on a small tray with a glass of water. While this may not sound earth-shattering, it was unusual for Europe. Even as recent as the 1980s, you didn't order water in a European restaurant. They served sparkling water, but not still or tap water. So to serve coffee with a glass of water was unique. It's a tradition that continues today.
By the early 1700s, coffee houses in Vienna put out newspapers for their guests to read. This encouraged the educated audiences that seemed to find a sense of belonging among the small tables. Coffee houses saw a change during the Napoleonic years. As a result of his blockades, it became difficult to get coffee beans into Austria. The coffee houses sought ways to expand, so today's café restaurants became all the rage. Even after the Congress of Vienna, with coffee trading freely once again, the coffee houses continued to serve meals along with coffee.
By the mid-1800s, Viennese-style coffee houses opened across Europe. They became the standard by which all other coffee houses were judged. They had large dining rooms, red velvet seating, chandeliers, newspapers, and creative coffee drinks. By 1856, Vienna welcomed women into coffee houses, so it became a place of lively intellectual exchange for the time.
The Most Famous Viennese Coffee Houses
A group of young writers emerged in Vienna in the late 1880s. Known as the "Jung Wien" (Young Vienna), they sought a place to call their own, where they could congregate, read newspapers, discuss current events, and write great tomes.
Café Griensteidl, which opened at the Hofburg Palace in 1847, became the place for writers to meet. During the 1848 revolution, it was renamed the "National Café" and was a gathering place for writers and intellectuals. The assortment of newspapers there was world-renowned. It was a home-away-from-home for Hugo von Hofmannsthal, Karl Kraus, and Arthur Schnitzler. Renamed after its founder, pharmacist Heinrich Griensteidl, the coffee house continued as an icon for 50 years until the building fell to "modernization" in 1897. In fact, Kraus famously wrote that "Vienna is being demolished into a major city."
Almost 100 years went by when Café Griensteidl reopened in 1990. It was in a beautiful location on Michaelerplatz and recalled those golden days of Austrian coffee houses. I was fortunate to enjoy coffee there before it closed its doors once again in June 2017.
Exploring Today's Austrian Coffee Houses
In the years after Café Griensteidl close, the other coffeehouses sprung up across Vienna, including Café Central, Café Herrenhof, Café Sperl, and Café Museum, which was most popular with artists. Today, you can still stop by Café Central, although there are often long lines of tourists. I discovered that there are so many other great Vienna coffee houses. Go in, sit down, order a coffee, and soak up the atmosphere.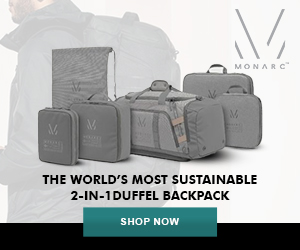 Some of My Favorite Vienna Coffee Houses
I enjoyed exploring the neighborhoods around our hotel. We stayed at Hotel Altstadt, a member of Small Luxury Hotels of the World. I discovered Café Eiles at the corner of Josefstädterstrasse and Landesgerichtsstrasse in the 8th District at Josefstädterstrasse 2. Café Eiles also traces its roots back to the mid-1800s. It was famous with artists and, once the Imperial Assembly Hall opened across the street it 1883, it became popular with politicians.
I enjoyed Café Eiles because it's not on the regular tourist route. It was remodeled and refurnished in 1933 and retains that same feel even today. A beautiful remodel in 2016 restored it to that feel it had in its heyday. I loved the coffee and found the food to be typical Austrian fare, tasted fresh, and was priced so much less than the tourist spots.
Some of my other favorite coffee houses you might want to check out:
Café Landtmann. Established in 1873, this is a classic Viennese coffee house. The chairs date back to the Imperial age and even the booths are heritage-protected. The coffee house was completely renovated in the 1980s but in keeping with the café's heritage. Be sure to check out the sweets here as well.
Café Sperl. Built in 1880, Café Sperl was famous with architects, artists, and musicians along with politicians and military generals. The specialty here, along with coffee, is the Café Sperl torte, a blend of milk chocolate, vanilla, cinnamon, and almond.
Take Time for Coffee at Altstadt Vienna
Honestly, one of my favorite spots for coffee ended up being our hotel. Hotel Altstadt is an amazing boutique hotel property in the arts district. Every room has a different art theme and the hospitality is above and beyond. The breakfast at Hotel Altstadt is simply amazing, so I was excited to go down to the salon for tea and coffee.
Each afternoon, you can order a tea or one of the traditional Viennese coffees, and nibble on cake. I honestly never wanted to leave. When you do wander out, the hotel is walking distance to the museums and city center.
How to Order Vienna Coffee
Drinking coffee is such a part of Austrian culture. If you know a little bit about the coffee ahead of time, you'll recognize the coffees on the menu. And never fear—almost all Viennese restaurants also have English menus. Here are some of the coffees you'll find on nearly every menu.
Viennese Coffee Classics
These are those classics that you're always going to find on a menu.
Kleiner Brauner: translates to little brown and is steamed coffee (like Espresso) in a small cup served with milk or cream. You sometimes receive a small cookie or piece of dark chocolate with the coffee.
Grosser Brauner: translates to big brown and is the same as Kleiner Brauner, but served in a large cup.
Kleiner Schwarzer: translates to little black, this is a single Espresso served in a small cup. You might hear someone ask for this one served short. It means they add less water to the coffee.
Grosser Schwarzer: Again, it translates literally to large black, and is a double Espresso. You may also order this served short, which includes less water for a stronger Espresso.
Melange: This is probably the most popular of the coffee selections. This has more water added than a regular coffee and is served with part milk and part milk foam. This is usually in a large cup or a glass cup.
Franziskaner: This is a Melange with whipped cream and cocoa powder on top.
Kleiner Schale Gold: An Espresso infused with hot milk and foamed milk topping, served in a small cup.
Kaffee Verkehrt: This is normally served in a glass. It is a third black coffee with about two-thirds hot milk and foam.
Verlängerter: This is a slightly weaker version of the Grosser Brauner, served in a larger cup. It can be served black (Verlängerter Schwartzer) or with a shot of cream and sugar (Verlängerter Brauner).
Einspänner: This is probably my favorite of the Austrian coffees. It is black coffee, served in an Einspanner glass, topped with whipped cream. Ice sugar is usually served on the side.
Kapuziner: This is great for an afternoon pick-me-up. It is a double shot of Espresso with cream.
Special Coffees—Classics Developed by Intellectuals in the 19th Century
These coffees evolved from the classics. Always defiant of the norm, the intellectuals who spent time at the coffee houses came up with their own creative takes on the classics. These are still popular and give you a great feel for Viennese coffee drinks.
Überstürtzter Neumann: This is a fun drink, created by a patron of Caffe Herrenhof by the name of Neumann. It translates into "upside-down" Neumann. The barista places whipped cream in an empty coffee cup and pours a double mocha over it.
Obermayer: Named to honor a member of the Viennese Philharmonic Orchestra, this one is a double Espresso, in which very cold, liquid cream is infused by pouring it into the coffee over the back of a coffee spoon. This one was named to honor a member of the Viennese Philharmonic Orchestra.
Fiaker: This drink, named for Vienna's horse and carriage, is definitely an evening drink. This is a black coffee served in a glass. It has quite a bit of sugar in it along with a shot of rum. It's usually topped off with whipped cream.
Maria Theresia: This is a coffee named for Vienna's beloved empress. You'll likely only find this one in Vienna coffee houses. It's a double Espresso a shot of orange liqueur. The drink is served in a glass and topped with whipped cream.
Cold Coffee Drinks
While you'll find the Viennese drinking hot coffee all year round, there are some cold drinks that have been popular far longer than cold coffee drinks have existed in the U.S. In fact, during the 1700s, nobility preferred cold coffee because steam from hot coffee could destroy all of the makeup that was popular in the day. That led to the old saying that "cold coffee makes you beautiful."
Wiener Eiskaffee: I fell in love with this coffee when I lived in Europe in the mid-1980s. For some reason, they never taste the same anywhere in the world except in Austria and Germany. This is served in a tall glass with a spoon. Vanilla ice-cream is in the bottom of the glass and then covered with cold double Espresso. It's topped off with a big dollop of homemade whipped cream.
Mazagran: This is a cold version of the Fiaker served in a glass. It's a double Espresso served over ice and infused with either rum or Maraschino liqueur.
International Coffee Drinks
No matter where you travel these days, you'll be able to order a coffee—and create some pretty tasty coffee drinks at home these days. Some of the drinks are universal. Even the Italian favorite, cappuccino, is thought to have originated in Austria. It's believed it comes from the Austrian Kapuziner. It's rumored that back in 1850, two Austrian officers were in Milan and ordered a Kapuziner, which led to the creation of the cappuccino in Italy.
Cappuccino: You may order a traditional cappuccino in Vienna. This is a lengthened Espresso (extra water) served with hot milk and milk foam. It's usually sprinkled with cocoa powder.
Milchkaffee, or Café Latte: Although not typically Viennese, it is popular and is like a latte in the U.S. with Espresso and either steamed or frothed milk. The latte is usually served in a tall glass with a spoon.
Irish Coffee: This is great on a cold winter evening and is the traditional Irish coffee. You get a double Espresso served in a glass with Irish whiskey, sugar, and topped with whipped cream.
I adore sitting in a coffee shop, watching the people, and trying out a new coffee. One of my favorite moments on my Viking River Cruise between Budapest and Passau was a quiet Sunday morning in Krems. Krems is a beautiful little town outside Vienna in the Wachau Valley.
I decided to walk out on my own that Sunday morning and discovered a cute little coffee shop. It wasn't a traditional coffee house—no red velvet, no chandeliers. But it was on the pedestrian zone in Krems, had adorable little tables, and newspapers filled the racks. I ordered a Melange, read the newspapers, and watched people come and go on a quiet Sunday morning. That, for me, is finding the perfect wow moment where I least expected it.
I hope you enjoy your travels and if you happen upon Vienna, be sure to stop into one of the Vienna coffee houses. Order a Melange, sit back, and let the world slip slowly past for a bit. You can find more great ideas about visiting Austria on Wander.
---
As is common in the travel industry, the writer was provided with complimentary accommodations, meals, tours, and other compensation for the purpose of review. While it has not influenced this review, the writer believes in full disclosure of all potential conflicts of interest.