I admit it. I'm sort of a cookbook junkie. Tasting Wine and Cheese: An Insider's Guide to Mastering the Principles of Pairing is now my new favorite food book. This is not a cookbook, exactly. In fact, there are no recipes. Instead, it is filled with suggestions for cheese and wine pairings from familiar wines—such as Champagne, Pinot Noir, Cabernet Sauvignon and Chardonnay—to less common varietals such as Gamay, Zweigelt and Frappato.
Author Adam Centamore based the book, made even better by the beautiful food and wine photos, on the curriculum he developed while teaching at Formaggio Kitchen and The Boston Wine School.
There are sections for sparkling wines, white wines, red wines and dessert wines. Each section then showcases a variety of wines and the pairings with each. Every entry includes a description of the wine, a section called "the cheese that loves it," and a "match made in heaven" section.
Wander With Wonder contains affiliate links and we sometimes receive complimentary products and services for review. While it has not influenced this review, we believe in full disclosure. If you click through and make a purchase, we may earn a commission, at no additional cost to you. We thank you for your help — it is what keeps Wander With Wonder bringing you great content.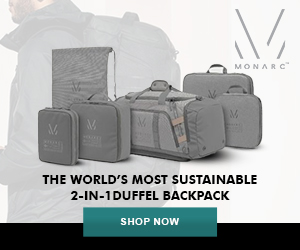 I really enjoyed the "matches made in heaven" section that vies real suggestions for pairing that you can duplicate at home. For example, try Leonora, a Spanish goat milk cheese, with pear slices to bring out the zestiness of a Spanish Cava. Centamore suggests pairing one of my favorites, Époisses de Bourgogne, a pungent, creamy French cow milk cheese, with a Burgundy Pino Noir. (Check out some of my favorite French cheeses here.) One pairing I must try is Centamore's suggestion of pairing Monte Enebro, a Spanish goat milk cheese, with a drizzle of rosemary honey and an Argentinian Torrontés.
Pairing wine and cheese, especially really amazing cheeses, brings back lovely memories of my cruise through Burgundy in France. My trip on board European Waterway's La Belle Époque was the trip of a lifetime and it's such a pleasure to pick up a book that floods me with amazing memories while also offering great practical advice.
Tasting Wine and Cheese, released October 2015, is going to be one of my go-to books for entertaining—or for quiet evenings at home. It lists for $24.99 and is available on Amazon for a discount.