I grew up in Virginia and traveled throughout the South as a child. Southern flavors are as complex as the people and the history. I've been away from the South for a very long time and returning to Texas in late 2017 brought back one very big realization—the food of my childhood is still a part of me, and the culture of the South is as complex as ever. When I received a copy of Virginia Willis' new cookbook, Secrets of the Southern Table: A Food Lover's Tour of the Global South, I realized why she is so respected. She carefully pulls readers in to share a diverse Southern culture and history in between some fabulous recipes that highlight the variety of Southern cuisine.
Exploring the Cookbook and Taking a Cultural Tour of the South
It's a pleasure to for me to pick up a cookbook that draws me in and not only makes me hungry and gives me a passion to cook but gives me a sense of place. And that's exactly what Virginia Willis does in her new book. The one thing that is so true of the South is that it is not the generic fried chicken and collard greens kind of place that is stereotypical. It's filled with so many different cultures and cuisines and Willis does a great job of showing that.
Willis, who was born and raised in Georgia but is a French-trained chef, set out with renowned photographer Angie Mosier to travel through 11 Southern states across all four seasons to interview people who make up the diverse Southern United States.
Wander With Wonder contains affiliate links and we sometimes receive complimentary products and services for review. While it has not influenced this review, we believe in full disclosure. If you click through and make a purchase, we may earn a commission, at no additional cost to you. We thank you for your help — it is what keeps Wander With Wonder bringing you great content.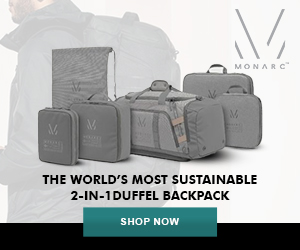 In her book, Willis starts out in the chapter on "From the Garden" speaking with Will Harris from White Oak Pastures—the largest USDA Certified Organic farm in Georgia. His farm was founded by an ancestor who returned home after fighting for the Confederacy. Then we go across the state to Gilliard Farms and one of the oldest African American farms in the US, where Matthew Raiford walks along the land founded by his great-great-grandfather, emancipated at the end of the Civil War. The stories of Chef (now farmer) Raiford and Mr. Harris drew me into Willis' book and made this an amazing read as well as a great cookbook. Each chapter has two essays about folks in the South, along with 10 recipes from today's South.
A Taste of the South
There are some amazing recipes in this book, and most are easy to make at home, giving you the inspiration to head out and visit the places that inspire these dishes. I can't wait to start ticking off the recipes. I'm excited to try the Summer Hoecakes and the Brown Butter and Thyme Whole-Grain Cornbread. Both are modern takes on tastes from my childhood.
And there are dishes that I've tasted from my travels, but were not familiar to me in Virginia—Nashville Hot Grilled Chicken, Cuban-Stye Pork Chops with Mojo Sauce, Carnitas Nachos, Steamed Mussels with Apple Cider Broth or an Oven-Roated Trout with Apple-Fennel Slaw. They all reflect the multiple cultures that make up the diverse South.
One recipe that called to me is the Whole-Grain Parmesan Cheese Grits with Spinach and Shrimp. As Willis points out, this used to be a "poor man's dish" in the South but is now on every fine-dining menu across the region.
Whole-Grain Parmesan Cheese Grits with Spinach and Shrimp
Ingredients
2 TBLS pure olive oil
1 sweet onion, grated
1 garlic clove, very finely chopped
2 cups 2% milk
2 cups water
¼ cup heavy cream (optional)
Coarse kosher salt
1 cup whole-grain stone-ground or coarse-ground grits
3 cups spinach, stems removed and coarsely chopped
½ lb. large (21/25 count) shrimp, peeled and deveined, cut into ½-inch pieces
Pinch of cayenne pepper
¼ cup grated Parmesan cheese (1 ounce)
Freshly ground black pepper
Directions
Heat the oil in a heavy-bottomed medium saucepan over medium heat. Add the onion and cook until soft and transparent, about 3 minutes. Add the garlic and cook until fragrant, 45 to 60 seconds. Add the milk, water, cream (if using), and 1 teaspoon salt. Bring the mixture to a boil over high heat. Whisk in the grits, decrease the heat to low, and simmer, whisking occasionally, until the grits are creamy and thick, 45 to 60 minutes.
Stir in the spinach and shrimp. Cook until the shrimp are firm and white, about 2 minutes. Add the cayenne and cheese; taste and adjust for seasoning with salt and pepper. Ladle into warmed bowls and serve immediately.
Where to Buy Your Copy
This is a cookbook that goes beyond the typical cookbook. It's a book you can proudly display on your bookshelf or coffee table. It's a storybook that reflects the history and on-going changes across the region. It tells of the way our food is prepared and how crops are farmed or proteins might be harvested or caught.


Virginia Willis will be on a multi-city, cross-country tour featuring Tony Chachere's Creole Spice Blend between now and mid-June, 2018. You can pick up a copy of your book during one of her signings or purchase it online. Her schedule is as follows:
May 10: Central Market, Houston, TX
May 11: Central Market, San Antonio, TX
May 12: Central Market, Austin, TX
May 17 & 18: Rolling Pin, Tampa, FL
May 22: Blue Smoke, Restaurant, New York, NY
May 29: Parnassus Books, Nashville, TN
June 4 & 5: University of MA 24th Annual Chef Culinary Conference, Amherst, MA
June 9: Southern Season, Chapel Hill, NC
June 10: McIntyre's Books at Fearrington Village, Chapel Hill, NC
June 11: FlyLeaf Books, Chapel Hill, NC
June 12: Parker and Otis, Chapel Hill, NC
June 13: Quail Ridge Books, Raleigh, NC
It truly is a pleasure to enjoy the world of today's South through Willis' conversations and Mosier's photographs. I will treasure my copy of Secrets of the Southern Table.