As somebody who is fanatical about baths and bathtubs, I had long wanted to visit Hot Springs, Arkansas. The town, also known as Spa City, began when people sought out its healing waters. I was originally going to visit in April 2020. But then Covid struck. I had another chance to visit in early October. But did I really want to travel to Arkansas with the pandemic still raging? Call me foolhardy, but the lure of healing waters overcame my travel trepidation. I discovered the unique bathhouse culture in Hot Springs, Arkansas.
As is common in the travel industry, the writer was provided with accommodations, meals, and tours for the purpose of review. While it has not influenced this review, we believe in full disclosure of all potential conflicts of interest. Wander With Wonder contains affiliate links. If you click through and make a purchase, we may earn a commission, at no additional cost to you. We thank you for your help — it is what keeps Wander With Wonder bringing you great content.
Hot Springs Background
Hot Springs is an odd little city. One side of the magnolia-lined main street—which doubles as the highway—is part of Hot Springs National Park, while the other is town. The dominant architecture? Bathhouse. Eight hulking bathhouses, known as Bathhouse Row, line the park side of the street. On a weekday morning, I joined a tour group led by two rangers who gave us the lowdown on how Hot Springs started.
In the early 1800s, President Jefferson sent George Hunter and William Dunbar to explore the Ouachita River through Arkansas and Louisiana. "They were scientists and kept great records," said park ranger Rachel Winters. The explorers met early settlers who had visited the natural hot springs and raved about the healing waters. As soon as Dunbar and Hunter finished their expedition and gave a few rounds of media interviews, people began limping to Hot Springs to experience the healing waters for themselves.
In 1832, the federal government set aside this area as Hot Springs Reservation to protect the natural springs, sort of like a forerunner of a national park but with more sick and injured people. By the turn of the twentieth century, some bathhouses offered only baths, while others had extra amenities like gymnasiums, physical therapy, and doctors who prescribed specific hikes on a trail system rated for exertion.
Hot Springs welcomed everybody to take the waters, though they weren't welcomed equally. Black visitors had to use a segregated bathhouse. Poor people could use the free government bathhouse. The rich and celebrated went to pricey Fordyce—a bath cost 55 cents at a time when the average daily wage was less than a dollar per day—where the men bathed under an elaborate stained glass window featuring naked mermaids.
For an interesting deep dive into Hot Springs' history check out the book, The Vapors: A Southern Family, the New York Mob, and the Rise and Fall of Hot Springs, America's Forgotten Capital of Vice by David Hill.
Hot Springs Bathing Scene Today
Public bathing had declined in popularity by the later twentieth century. Most of the bathhouses shut down around the 1980s, staying empty for decades. Derelict buildings, no matter how architecturally attractive, didn't make the best impression on national park visitors. So the National Park Service started an adaptive reuse program to give the old bathhouses new lives.
Today, seven out of eight have been repurposed, either housing current park service functions or in public/private partnerships with businesses. The exception is the Buckstaff, which has operated continuously as a bathhouse since 1912.
Touring the Bathhouses
I had the chance to tour several bathhouses. The Fordyce is a must-see for anybody interested in Hot Springs history. It's been turned into a bathhouse museum run by the park service. It offers a glimpse into what bathing culture was like for the richer visitors. Stained glass and tip-top service, sure, but also some torturous looking hydrotherapy gear that reminded me more of One Flew Over the Cuckoo's Nest than a modern luxury spa.
For those who want something more au courant, the Quapaw offers public bathing and personal services like massage and facials. Its four large tiled pools range from 95 to 104 degrees. During my Covid season visit, the Quapaw required temperature checks at the door, a health survey, and had removed half the lounge chairs for social distancing. But it still felt pretty strange to be maskless in moist, steamy air with strangers.
I switched pools when an overly friendly guy kept talking to me. I found a nice spot to float on my back, gazing at the stained glass skylight, keeping my ears underwater to discourage communication. Much as I love bathing, I was too conscious of the pandemic to find the Quapaw as relaxing as it would be under normal circumstances.
Bathhouses with New Uses
Lunch at the Superior Bathhouse Brewery was my trip's culinary highlight. Proprietor Rose Schweikhart is a tuba player from New Jersey who studied and performed all over Europe before settling in Hot Springs in 2011. "I was surprised there was no brewery here because this town is famous for water," she told my group of diners. She was already a homebrewer when she contacted the Hot Springs National Park superintendent about using the government-owned water to make beer. Soon she was filling out the miles-long application to renovate the 9,000 square foot Superior Bathhouse, which had been vacant for thirty years.
Being a homebrewer was just the beginning of the skills she needed. "It's like a home cook who opens a restaurant, then says, whoa, this isn't about cooking at all. It's about renovating a historic building." And hiring people, running an event space, and doing a bazillion other things necessary when you enter into a 55-year lease with the federal government.
During the pandemic, the Superior is practicing social distancing with limited indoor seating and tables outside. The staff is friendly and there are enough rainbow touches around to signal this is a place welcoming to all genders.
My shishito peppers and vegan Vietnamese-inspired veggie and tofu bowl were the best things I ate in Hot Springs.
Next door, the Hotel Hale is a nine-room boutique hotel in a renovated bathhouse. Owners Pat and Ellen McCabe kept the original pine floors, arched windows, and rough, exposed brick walls. But they've added luxurious furnishings for rooms that feel historic yet comfortable enough for modern-day visitors. It's a good thing I didn't stay here because I never would have left the hotel. Technically within the boundaries of the national park, the Hotel Hale pipes hot spring water into guests' private baths.
Other Hot Springs Highlights
Outdoors is really the best place to be right now. Hot Springs is filled with opportunities for getting into the great outdoors.
Garvan Woodlands Garden
My favorite outdoor spot was the Garvan Woodlands Garden. Highlights include the wood and glass Anthony Chapel, an enormous treehouse, and five miles of walking paths through different types of gardens.
The Fairy Garden has a town of miniature buildings with fairy-sized versions of Bathhouse Row, the Anthony Chapel, the tooth fairy's home, and a walk-in, fly-out service for getting fairy wings. If you are fascinated by fairy gardens, Fairy Gardening 101: How to Design, Plant, Grow, and Create Over 25 Miniature Gardens by Fiona McDonald, can provide you with a great start.
Hot Springs National Park
Hot Springs National Park has many miles of hiking trails, and I was able to take a couple of short hikes through an early autumn landscape. You can walk from downtown up the Peak Trail and take an elevator or 300-plus stairs to the top of Hot Springs Mountain Tower for a 360-degree view. It really shows you how surrounded the town is by forest and mountains. To enhance your hiking experience, take along a custom walking stick from Kentucky Walking Stick.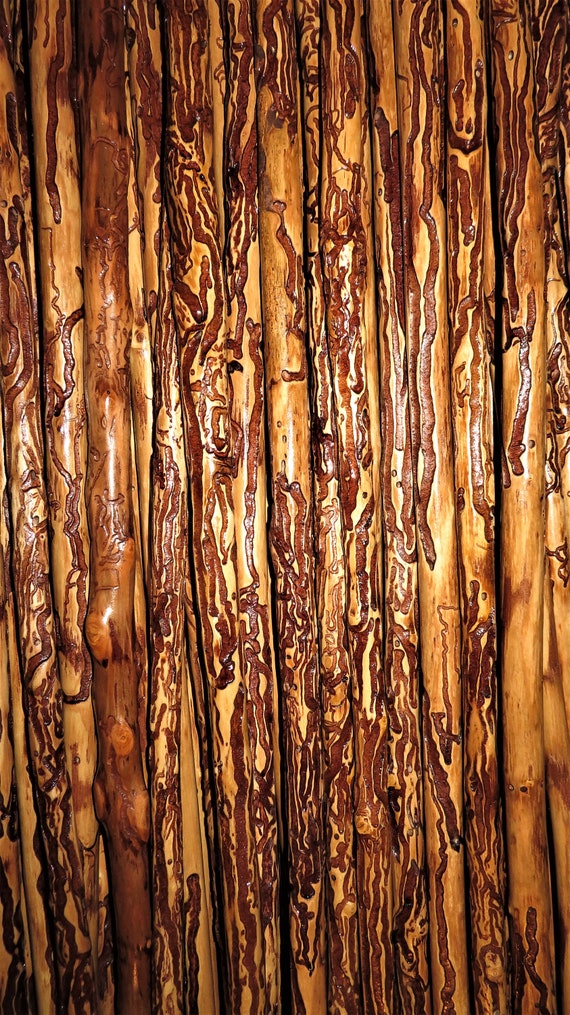 Traditional Worm Wood Walking Sticks From Kentucky Walking Stick
Relaxing in Town
Hot Springs also has an excellent coffee shop. Kollective Coffee + Tea features the award-winning brew of Onyx Coffee Lab, an Arkansas roaster. And don't miss the little vegan cheesecakes.
So I was glad I went to Hot Springs, especially as it was early October before COVID started really ramping up again. I'm planning to stay off planes for a while unless it's an emergency. But I would recommend Hot Springs if you live within driving distance—or once it's safe to hop back on a plane.
I recommend you go to the Garvan Garden during the winter months to see the holiday lights. Walk the trails of the park. Stroll downtown, admiring the architecture. Eat outside at the Superior, weather permitting. Keep your mask on and be friendly from a distance. Be sure to check out Wander for more suggestions of what to see and do while you're in Arkansas.
---
Note: As is common in the travel industry, the writer was provided with accommodations, meals, and tours for the purpose of review. While it has not influenced this review, the writer believes in full disclosure of all potential conflicts of interest.