Chicago will delight you with its spectacular museums, towering skyscrapers, jubilant skyline, and a host of other attractions. This is our Chicago Travel Guide, offering the top 10 things to do in Chicago. 
Does your idea of a perfect holiday involve shuttling between museums, art galleries, and other historical attractions? Or are you one of those travelers who prefer indulging in a bit of retail therapy during a vacation? Or are you more of a nature lover who craves a touch of greenery and wildlife when you travel? No matter your travel preferences, Chicago will delight you with its spectacular museums, towering skyscrapers, jubilant skyline, and a host of other attractions. Perched on the shores of the picturesque Lake Michigan, it is aptly nicknamed "The Windy City." The best part is that it is home to plenty of high-end shopping destinations, too.
But the broad spectrum of tourist attractions in Chicago can become overwhelming for new travelers. That is why we have curated a list of the best places to visit and things to do in Chicago. Let us take a look.
Walk the Magnificent Mile
When you think of places to visit in Chicago, the Magnificent Mile is likely the first name that will come to mind. It is not surprising considering that the Magnificent Mile is the city's hub of retail and commercial activity.
Set on Michigan Avenue, between the Chicago River and Lake Shore Drive, the Magnificent Mile is studded with luxury boutiques and retail stores featuring high-end brands, such as Macy's, Bloomingdale's, and Nordstrom.
As is common in the travel industry, Wander With Wonder sometimes receives complimentary products and services. Wander also earns income from ads and affiliate links on our site. Some of those links are for Amazon. As an Amazon Associate, Wander earns from qualifying purchases. None of these practices influence our reporting, but we believe in full disclosure. If you click an ad or affiliate link on our site and make a purchase, we may earn a commission at no additional cost to you. We thank you for your help - it is what keeps Wander bringing you great content. For further information please visit our
legal page
.
While you are there, don't forget to check out the finest specimens of Chicago's architecture, including the Wrigley Building, John Hancock Center, Tribune Tower, and Chicago Water Tower.
Experience the Architecture River Tour
Chicago is ideal if you are an architecture buff. The Architecture River Tour is going to be the crowning jewel of your trip to Chicago. Organized by the Chicago Architecture Foundation, the 90-minute cruise ride on the Chicago River gives you an insight into the city's origin and transformation throughout the year.
You get to witness more than 50 stunning buildings adorning the Chicago skyline. You can take the tour during the morning and evening. And if you are lucky, your docent will share many of the city's hidden secrets and trivia during the tour.
Take a Stroll Down the Chicago Riverwalk
There isn't a better way to explore Chicago than by enjoying a stroll through the Chicago Riverwalk. Set on the southern edge of the Chicago River, the 1.25-mile pedestrian walkway offers panoramic views of the city's scintillating skyline.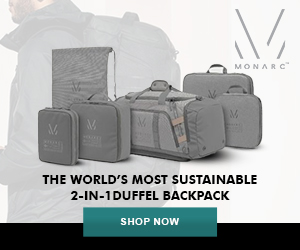 Don't forget to stop by the McCormick Bridgehouse and Chicago River Museum for a closer look at numerous movable bridges situated on the walkway. When you get tired from all the walking around, grab a meal at one of the many restaurants overlooking the Chicago River.
Stay at Selina Hotel, Downtown Chicago
When you look for places to stay in Chicago, you will never run out of options. But if you are looking to catch a closer glimpse of the city's spirited vibe and happening lifestyle, you can consider staying at the Selina Hotel in Downtown Chicago.
Situated in the heart of the city, Selina Hotel is a stone's throw away from the city's top tourist attractions, including the Magnificent Mile and Oak Street Beach. A short drive will take you to other popular attractions, such as Millenium Park, Navy Pier, and Sunset Park Zoo. If you are planning a trip during the Black Friday weekend, the hotel is offering early bird access to their biggest sale of this year. 
Make the most of your time in Chicago by checking out the events and workshops that are regularly organized here. Also, don't forget to treat your taste buds with local flavors at the on-site restaurant.
Explore the Lakefront Trail in Chicago
The Chicago Lakefront Trail is an 18-mile path on the coast of Lake Michigan. Stretching from 71st Street on the south to Ardmore Street on the north, it is one of the best spots to catch a glimpse of the quintessential Chicago skyline. 
Other attractions on the Lakefront Trail include Navy Pier, Lincoln Park, and Soldier Field. It is also the gateway to Chicago's glistening beaches and public parks. Take your time to pause and marvel at the numerous art installations located along the path.
Visit the Art Institute of Chicago
If you want to delve deeper into The Windy City's cultural heritage, there is no better destination than the Art Institute of Chicago.
Set on a sprawling 400,000 sq. ft. campus, the museum is best known for its collection of impressionist paintings. You will also find other forms of artwork, including decorative arts, architectural drawings, and photography.
Applaud the Murals at Hubbard Street
While Chicago is known for its impressive array of museums, the murals at Hubbard Street don't get the attention they deserve. Spanning five city blocks around Hubbard Street, the vibrant murals are the result of a project started by the students of Ricardo Alonzo in 1971. The open-air museum is a testament to Chicago's sprightly street art scene and exploring the street art is a must for any list of the best things to do in Chicago.
Explore Garfield Park Conservatory
If you are craving a touch of nature amidst the sky-high buildings, head straight to Garfield Park Conservatory. The twelve-acre glass conservatory is home to exotic plants from all over the world. Apart from the permanent exhibits, this conservatory is also known for its spring flower festivals and holiday displays.
Check Out Shedd Aquarium
Home to more than 32,000 underwater creatures, Shedd Aquarium is one of the best family-friendly destinations in Chicago. It is here that you can enjoy a rendezvous with piranhas, sea lions, stingrays, sharks, and beluga whales. You can even indulge in specialty experiences, such as feeding animals and behind-the-scenes tours.
Don't Miss Lincoln Park Zoo
If a visit to Shedd Aquarium has you craving for more natural wonders, head to Lincoln Park Zoo. Catch a glimpse of more than 200 wildlife species, including zebras, gorillas, and sloths, in their natural habitat. The best part is that you don't have to pay an entry fee for your visit.
Related Articles About Chicago
Whether you are an architecture nerd or an amateur photographer, the Windy City packs plenty of surprises for every traveler. Don't be surprised if you find yourself extending your Chicago getaway to explore all the tourist attractions the city has to offer. Be sure to check out Wander for more things to see and do when you visit Illinois. 
A Chicago Travel Guide: Top 10 Things to Do in Chicago