During a visit to Rockford, Illinois, I was impressed by the beauty of this riverfront midwestern town. One of my favorite spots was the Anderson Japanese Gardens, a place for "reflection, serenity, and renewal" just off Rock River in the heart of Rockford. The gardens reopen late April or early May each year for the summer season.
A Place for Reflection
Anderson Japanese Gardens is a peaceful quiet retreat designed for reflection and tranquility. This is not the place you go to play Frisbee with Fido, but it is an ideal spot to meander the pathways, watch the koi in the ponds, reflect by the waterfalls or even snap photos of the array of colors throughout the gardens. I fell in love with the quiet sanctity of the gardens, filled with so many colors and textures. The lanterns, pagodas, and plants in all sizes, shapes and colors make this a rare haven.
As you explore the gardens, you can feel the care and passion that went into creating this contemplative place. Founder John Anderson traveled to Japan after college graduation back in 1966 and fell in love with the local Japanese art and culture. Once home in Rockford, Anderson and his wife Linda purchased land and moved into their home in 1975. The land below their new home was swampy thanks to a spring-fed pond. Johnson embraced the pond and decided it would be the perfect space for a Japanese garden to honor what he had seen in Asia.
After a visit to the Portland Japanese Gardens in Oregon, Anderson contacted their designer, Japanese master landscape designer Hoichi Kurisu. Kurisu agreed to visit Rockford and consider the possibility of designing a garden around the natural spring. Kurisu arrived in the fall of 1978 and has returned with a crew every year since then. Guided tours of the gardens began in 1983 and the gardens have continued to grow and welcome visitors since then. What you see today is a growing, living, evolving tribute to Japanese gardens.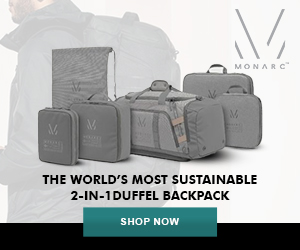 Visiting Anderson Japanese Gardens
The gardens are open May 1 through the end of October each year. You can stroll the gardens or find a quiet spot for meditation. The 12 acres contain plunging waterfalls, raked gravel gardens, tranquil ponds, trees trained to grow in precise patterns and flowers that bloom with each season. I was impressed by the quality of the workmanship in the Sukiya-style gazebo and teahouse. The garden is open daily during its season for quiet walks and contemplation. A beautiful gift shop was added a few years ago where you can find a keepsake treasure to take home.
Special Events at the Gardens
Throughout the season, Anderson Japanese Gardens hosts a variety of special events. One of the most popular events is the summertime Tuesday Evening in the Gardens concert music series. The Tuesday evening events feature walks through the gardens and live music in the beautiful garden setting. The events are free to garden members or the cost of for general adult admission. Food and beverages are available for purchase for a variety of local vendors or carry-in picnics (no beverages) are welcome.
Another popular event, scheduled each year for mid-May, is Uncorked in the Garden. This event features wines, craft beer, and artisan spirits. You can enjoy wine and heavy hors d'oeuvres. A cash bar is available and you can purchase featured wines at a discount to take home. Reservations are required and can be made by calling 815.316.3306.
Throughout the season, there are a variety of other events and classes at Anderson Japanese Gardens that are open to the public. For example, there is a  Monthly Lecture Series, a series of expert-led experiences called "In The Garden" held regularly as a moving classroom throughout the gardens, a variety of health and wellness offerings, creative arts classes such as Japanese folk art and calligraphy, and a complete series of Kids Enrichment offerings.
Other popular events include the Japanese Summer Festival with Taiko Drum Performances, demonstrations and more; On Tap in the Garden craft beer tasting in mid-October; and Spook-Tacular Haunts for the entire family the Saturday before Halloween.
If You Go…
Anderson Japanese Gardens are about 90 miles west of downtown Chicago in Rockford, Illinois.
318 Spring Creek Road
Rockford
815.229.9390
www.andersongardens.org
For more on exploring Rockford and where to stay and eat during your visit, check out the website for the Rockford Area Convention & Visitors Bureau.