Wander With Wonder contains affiliate links. If you click through and make a purchase, we may earn a commission, at no additional cost to you. We thank you for your help — it is what keeps Wander With Wonder bringing you great content.
More than anywhere else in the United States, the city of Chicago has perhaps the most storied history when it comes to secret pubs and speakeasies. It was in 1920s Prohibition-era Chicago that mobster Al Capone rose to infamy, earning millions of dollars by bootlegging alcohol to the masses. While today's Chicago bars are perfectly legal, Chicago residents still pride themselves on knowing the secret, exclusive bars around the city that only the locals know (or anyone with the internet, honestly).
In this article, we're going to expose some of the most secret pubs in Chicago, and maybe you'll get invited to some of the truly secret invitation-only keycard bars during your summer visit to Chicago.
The Drifter
Location: 676-8 N Orleans St
A truly authentic speakeasy going all the way back to the 1920s, The Drifter's entrance is located in the basement of The Green Door Tavern. You need to knock on the bookcase at the bottom of the stairs near the bathrooms to be let into a waiting room.
As is common in the travel industry, Wander With Wonder sometimes receives complimentary products and services. Wander also earns income from ads and affiliate links on our site. Some of those links are for Amazon. As an Amazon Associate, Wander earns from qualifying purchases. None of these practices influence our reporting, but we believe in full disclosure. If you click an ad or affiliate link on our site and make a purchase, we may earn a commission at no additional cost to you. We thank you for your help - it is what keeps Wander bringing you great content. For further information please visit our
legal page
.
The Drifter only seats 37 people, and today is about as "secret" as Superman's identity, so you can expect to wait for a while if you're with a group.
However, when you take a seat in The Drifter, you're sitting in the same spot as Chicagoans hiding from "the man" nearly 100 years ago. The feeling of being surrounded by such authentic history is an indescribable experience, and possibly one of the 10 best things to do in Chicago.
Booze Box
Location: 823 W Randolph St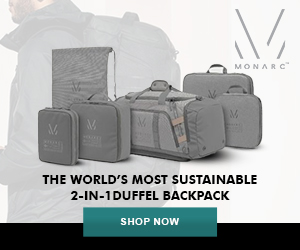 To find this cozy little hideaway, first travel to the highly-rated sushiDOKKU restaurant. Instead of going into the restaurant, go into the alley around the corner. There, find the almost non-descript door, with only a sticker that reads "Booze Box".
This secret bar is technically the basement of Sushi Dokku, so while you're ordering drinks, you can also order up some appetizers and sushi samplers from the restaurant above.
Milk Room
Location: 12 S Michigan Ave
Located on the second floor of the Chicago Athletic Association, this microbar can only fit eight people and was an authentic speakeasy during Prohibition.
The cocktail menu features a vast selection of rare, vintage spirits and elixirs, so you better bring your wallet if you want to imbibe some of the 1950s-era whiskies and bourbons they have on stock.
The Milk Room itself isn't difficult to find, but getting in is a different story. Because it can only fit 8 people, tickets are sold online at $50 a pop for 2-hour blocks. They can also accommodate two walk-ins, for an extra fee.
Room 13
Location: 3222 N Sheffield Ave
This Prohibition-era themed speakeasy is located in The Old Chicago Inn, and is accessible either to guests of the inn or those with a membership with Room 13.
There is a cocktail and business casual dress code, so you cannot simply show up in street clothes. If you're staying at The Old Chicago Inn, you can optionally add the "Cocktail Flight" to your stay package, which allows you to sample four historical cocktails for $60 in Room 13.
The Violet Hour
Location: 1520 N Damen Ave.
While marveling at the wall murals around Chicago, particularly on Damen Avenue, you may spot what looks like a door handle. Is that your imagination? No, it's the cleverly disguised entrance to The Violet Hour, one of the classiest cocktail speakeasies in Chicago.
This bar takes special pride in its expertly-crafted cocktail menu, using only the finest ingredients sure to amaze the palettes of cocktail enthusiasts.
The next time you head to Chicago, we encourage you to go hang out where the locals frequent. These locals-only pubs in Chicago can give you a chance to experience the best of Chicago. Be sure to check out more great suggestions for what to do when you visit Illinois.