It's summertime and where better to celebrate the season than at the beach? For me, there's something cleansing about letting the ebb and flow of the water relax you. If you're looking for a great beach vacation, here are my suggestion for the 10 best beach escapes.

Beach Vacation in Nevis, West Indies
One of my all-time favorite beach escapes is Nevis, a Caribbean island paradise a 3-hour flight from Miami, by way of St. Kitts (and then a short 7-minute boat ride to Nevis). This is an ideal beach vacation, with white sandy beaches, tranquility, and peace.
Nevis is home to some of the friendliest people I've ever met and Mount Nevis is at the center of the 36-square-mile island. If you're after a beach vacation, you can opt to stay at Nisbet Plantation, a historic hotel situated on 30 acres on the Caribbean. Or, you can opt for the Four Seasons Resort Nevis, where you can enjoy a beach-front room or a luxurious villa all your own.
Wander With Wonder contains affiliate links and we sometimes receive complimentary products and services for review. While it has not influenced this review, we believe in full disclosure. If you click through and make a purchase, we may earn a commission, at no additional cost to you. We thank you for your help — it is what keeps Wander With Wonder bringing you great content.
Beach Vacation on Waikiki Beach in Hawaii
If your idea of a beach vacation includes heading to Hawaii's Waikiki Beach, the ideal stay is at the Sheraton Waikiki. I adored my stay there—you can read more about it here—and the hotel provides instant access to Waikiki Beach. How can you beat views like this from your guest room?
The sunset that first night still holds a special place in my memory. The colors were so vivid. After dinner at Sheraton Waikiki's Kai, we headed to the beach where the evening breeze was perfect as we walked with our toes in the sand under a moonlit evening sky.
Beach Vacation in Puerto Vallarta
Despite how often I have traveled in Mexico, I just made my first trip to Puerto Vallarta recently and I adored it. I discovered so many great things to do while there. The beaches are amazing, both in Puerto Vallarta and Riviera Nayarit. Be sure to read my Travelocity article about both places.
My favorite place in Puerto Vallarta, however, was the hotel where I stayed—Hotel Mousai. It was one of my favorite stays anywhere because of the little details—specifically the amazing rooftop pool and the private hot tub on my deck. All of that was just a short (about 2 minute) tram ride to the beach. Be sure to read all about that magical stay here.
Beach Vacation in Cancún
I enjoy escaping to Cancún for a beach vacation and it is easy to access from most places in the US, particularly here in Arizona. I recommend two hotels, both of which offer something a little different. The first is the beautiful, adult-only all-inclusive Live Aqua Beach Resort Cancún. Modern, chic, and relaxing, this is the place to go to escape the stress of everyday life. Book a cabana, where you can relax all day between the ocean, beach, and pools. Paradise indeed.
The other Cancún resort I suggest is Grand Fiesta Americana Coral Beach Cancún, which is located in the center of Cancún. This resort is family-friendly, but if you want to spend adult-only time on your beach vacation, there are plenty of options.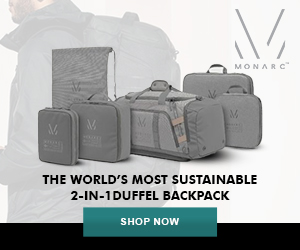 Grand Fiesta American Coral Beach is home to Gem Spa, which provided me with my single best spa day ever. The central feature is the Pool of Sensations. Here, you can relax your way through a series of hydrotherapy stations that will leave you more relaxed than you ever imagined. And ready to head back out to the water to continue your beach vacation.
Beach Vacation in Franklin County, Florida
Franklin County, Florida has some of the most beautiful beaches anywhere. It's a sparsely populated area, on the panhandle about 80 miles southwest of Tallahassee. The county includes coastal enclaves of Apalachicola, St. George Island, Carrabelle, and Alligator Point on the Gulf of Mexico.
Nowhere will you get better seafood than here. The oysters are world-famous and I ate the entire time I was there. You can find great B&Bs—I loved the Coombs Inn and you can find more details here—as well as quaint streets filled with shops, plenty of outdoor activities, and wide-open beaches if you just want to get away and relax.
Beach Vacation in Antibes, France
For me, the perfect beach vacation would be heading to the South of France. My favorite place in the world is Antibes, France. I had one of the most perfect lunches ever—in all my years of travel—at Plage Keller in Antibes about 15 years ago. You can enjoy the public beaches or, as I did, find a private spot and spend an afternoon enjoying the Mediterranean with a glass of rosé.
In typical European fashion, our lunch extended several hours. We watched yachts come and go. Children played in the sand at the water's edge. This really is an ideal beach vacation.
Beach Vacation in Cabo San Lucas, Mexico
I also enjoy escaping to Cabo San Lucas, Mexico for a beach vacation. It's another easy destination from the Western US, but there are flights to Cabo from all over the world. And it's worth the visit. The Pacific meets the Gulf of California on the Baja Peninsula and the two Cabos—Los Cabos—offer great beach vacation destinations. My favorites are the Quivira Los Cabos resorts, which provide great luxury options.
You can play golf, relax by the pool, luxuriate with spa treatments, and enjoy gourmet meals. The all-adult, all-inclusive Pueblo Bonito Pacifica provided me with a completely luxurious stay. Since my visit, they have opened the new The Towers at Pacifica, complete with butler service. Yes, I need to return, because I think that is what will take a beach vacation over the top.
Whatever you want at Quivira Los Cabos, simply ask and someone will make it happen. Your beach escape is waiting.
Beach Vacation in San Diego
No beach vacation would be complete without a visit to Southern California and one of my favorite spots is San Diego. I adore Coronado Island, dominated by the historic and beautiful Hotel Del Coronado.
I also enjoyed my stay at Paradise Point Resort and Spa. They have a spa that offers some great services, so this makes Paradise Point a plus for me. I loved that the rooms had Adirondack chairs looking out over the marina.
Beach Vacation in Huntington Beach
Huntington Beach offers an escape to what I feel is classic California. You get to experience California surfer culture up close and personal when you visit Huntington Beach. I enjoyed staying at the Kimpton Shorebreak Hotel. The views across the Pacific Coast Highway to the beach are breathtaking!
Sunsets at Huntington Beach are pretty spectacular. The Huntington Beach Pier is 1,850 feet long and there are so many fun things always happening along its expanse. The funky Main Street in Huntington is always full of excitement. It's simply one of my favorite California places.
Beach Vacation in Oceanside
Oceanside, California offers great beaches and I like that it's not always as busy as some of the other Southern California locations.
There are some great restaurants in Oceanside—try Hello Betty Fish House just a block off the beach. Also, be sure to check out the California Surf Museum for a look at the unique surfing culture that makes SoCal memorable.
You can jump on the train right in the center of Oceanside and spend the day exploring the coast. My choice for a place to stay in Oceanside? Unusual for me, but I'm going to suggest the Springhill Suites Marriott. It's a relatively new hotel overlooking the Pacific Ocean. It sits a block from the train, is walking distance to almost everything downtown—and is adjacent to Hello Betty with a fabulous rooftop space. This is a great hotel!
Looking for even more great beach vacation ideas? Check out these other beach vacations on
Wander With Wonder
.
No matter which direction you decide to go, your beach vacation awaits. The waves are waiting to soothe your soul this summer. Where do you want to wander for your beach escape?
---
Note: As is common in the travel industry, the writer was provided with tour, accommodations and meals for the purpose of review. While it has not influenced this review, the writer believes in full disclosure of all potential conflicts of interest.