With these few simple tips on the ways to store beef, you can eliminate waste and serve up some tasty meals.
Buying beef is usually expensive—especially if you opt for the amazing cuts of wagyu beef that you can find today, which is one of my favorites. When you buy beef to include in your recipes, you don't want any to go to waste, either before or after you use it. To make sure it maintains its freshness, there are many food safety factors to consider when you store beef. You may choose to store it in a freezer or refrigerator before you cook it, or you may keep it for weeks or even months before cooking. Regardless of when you plan to cook beef, you need to learn how to store wagyu beef properly. In this article, we share some of the best ways to store beef to help you make better and safer storage decisions.
Contamination Prevention
When shopping for beef, ensure this is one of the last items you buy on your shopping list. That way, the beef is without refrigeration for the shortest time possible. This help will minimize the growth of dangerous bacteria on the meat between the time you buy the meat and when you place it in your fridge at home.
If you can't get the beef into a refrigerator within an hour for whatever reason, you should bring a cooler filled with ice (or ask your grocery store for dry ice, especially in hot summer months) to transport the meat. This idea is also useful if you have any other perishable items you need to buy.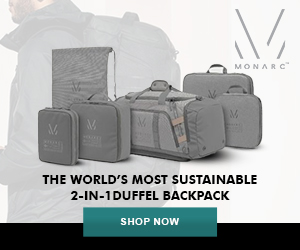 Ways to Store Beef in the Refrigerator
You can store most cuts of meat cuts in a fridge at temperatures between 33°F and 40°F for about three to four days. You can place beef in a freezer with a temperature of 0°F or less for approximately 6 to 12 months. If you have cooked beef leftover in the fridge, you must consume it within three or four days—although you can freeze it for as long as three months.
To properly store beef, you should put it in the coldest section of the refrigerator until you are ready to cook it. If you don't plan to use it within a few days, you should store it in the refrigerator for only one to two weeks. If you are going to store it for longer than that, you should rewrap the beef with heavy-duty material to stop it from getting freezer burned.
Avoiding Freezer Burn When You Store Beef
The effects of freezer burn cause beef to become dehydrated and discolored. The reason for this is because exposure to the dry cold air in the freezer can cause the beef to lose moisture. This usually happens if the beef is not packaged correctly or is kept in the freezer for a very long time. A great way to prevent this is to wrap the meat with a layer of heavy-duty aluminum foil.
Alternatively, you can use heavy white freezer paper to protect the meat. You need to also be aware that freezing beef can have an impact on the appearance, flavor, and texture of the meat when cooked in the future. In some instances, the difference between fresh and frozen meat can be glaring.
Vacuum Packaging to Store Beef
Vacuum packaging is one of the best storage methods for storing frozen or fresh beef. It works to keep beef fresher for longer. Usually, vacuum bags are made from plastic. The beef cut is put inside the bag and then the air is removed causing a vacuum in the bag. The bag is then sealed to lock in the moisture and maintain the vacuum.
This is by far the best way to store beef because it can preserve any kind of beef for above the average time. You can keep vacuum-packaged ground beef for about four months and any other type of cooked beef for about three months.
Articles that Offer Great Recipes for How to Use Beef
Best Tips for How to Store Beef
When you spend a lot of money on beef, especially the delicious wagyu beef that offers such an amazing flavor, you don't want to have the beef go to waste. With these few simple tips on the ways to store beef, you can eliminate waste and serve up some tasty meals. Be sure to check out Wander for great main dish recipes.