Thessaloniki Greece is called the "city that never sleeps" and from our balcony at the Park Hotel, we discovered that saying is true. For even in the late evening, Thessalonians walked the streets, perhaps on their way to meet friends at one of the city's many outdoor cafes that stay open into the wee hours of the night.
For the next two days, this recently renovated hotel was our host, and from there we explored the town's markets on a food tour, took a double-decker bus to a Byzantine fort and visited the Archaeology Museum.
Thessaloniki Greece Park Hotel—Close to it All
Upon an early arrival to the eight-story Park Hotel, we were pleasantly surprised to find out our room was ready. After an easy check-in, I walked around the modern lobby and noted its airy spaces with wood floors and brightly colored accents against gray couches.
As is common in the travel industry, Wander With Wonder sometimes receives complimentary products and services. Wander also earns income from ads and affiliate links on our site. Some of those links are for Amazon. As an Amazon Associate, Wander earns from qualifying purchases. None of these practices influence our reporting, but we believe in full disclosure. If you click an ad or affiliate link on our site and make a purchase, we may earn a commission at no additional cost to you. We thank you for your help - it is what keeps Wander bringing you great content. For further information please visit our
legal page
.
I also noticed that half a floor down was the breakfast room and half a floor up a cozy lounging area.
Like the lobby, our second-floor bedroom had contemporary furniture with whites and blacks with bold colored accents. The room featured two twin beds pushed together (very common in Greece), soft white linens, a long seating area, a built-in clothing rack, bathroom, and a balcony whose view extended all the way down Ionos Dragoumi street to the Gulf of Thessaloniki.
One of my favorite features soon became the balcony. In the mornings I watched the sky burst with the rosy colors of dawn, school children stopping at the pastry shop, Yummy, across the street, and at night neighborhood cats wandered in and out of the archaeological site right next door. I also appreciated being a short walk from the city center, dining, cafes, and historical sites. During our explorations of the city, the hotel's clean and cozy room offered a welcoming haven.
The hotel has 56-rooms, and each comes with a refrigerator, LCD television, and a safety deposit box. The hotel also offers room service with snacks and dinner entrees such as a cucumber tomato salad, oven-baked pizzas, and spit roasted chicken, cocktails, wine, and beer. Throughout our stay, the staff was friendly and helpful.
Breakfast at the Park Hotel in Thessaloniki Greece
The breakfast buffet had plenty of items to choose from like eggs, sausage, bacon, feta cheese, fruits, cucumbers, pastries, toast, jams, and cereals, just to name a few, as well as coffee, tea, and juice.
One of my favorite aspects of the breakfast room was that it filled with lots of natural light, due to its large windows.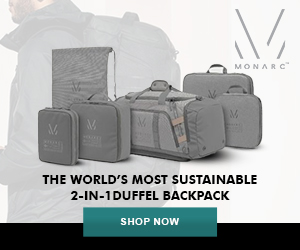 We were well-prepared for a day of sightseeing in Thessaloniki Greece with the hotel breakfast options.
Wandering Thessaloniki Greece
Touring the Foods of Thessaloniki
Our food tour turned out to be one of the highlights of our sightseeing adventures, and I strongly suggest joining an Eat & Walk Food Tour in the first few days of your stay as you'll learn about the types of local foods and they provide a suggested list of places to dine around the city.
We chose the Complete Food Tour (around $40 Euro), which met at the Marmita Cooking Lab. To begin, our group of nine sat around a large table, and as we tasted traditional Greek coffee, pastries, and baked goods, our local food expert Despina talked about the city with a slide show about its history and food culture.
Afterward, the tour took to the streets, and we wandered through the markets and stopped at historical sites. Along the way, we tried tahini, a range of feta cheeses and cured meats, black and green olives spiced nuts, sugared treats, and more.
The food tour lasted around four hours and included a stop for a Greek gyro in Dikastirion Square.
The tasting also included a glass of retsina, a white wine made with tree sap.
The tour ended with a milky glass of Ouzo, the country's famous licorice flavored liquor, and a plate of grape leaves stuffed with rice and herbs. and a delicious plate of savory items, including salted fish, tomato cakes, and olives.
We were also treated to a delicious plate of savory items, including salted fish, tomato cakes, and olives.
The food tour has five options, including a Greek cooking class, and has English, French, Spanish and Russian speaking local expert food guides. I suggest not eating before any of the tours.
The Byzantine Fort
As we walked about the city, we noticed Sightseeing Thessaloniki's hop-on-hop-off red double decker bus. We'd already seen many of the sights it stopped at, but not the Byzantine fort, which we'd seen on our first day with our Welcome Pickups driver Falkos.
The Park Hotel's front desk attendant showed us the closest pickup spot (a short four-block walk away), and we caught the next bus ($10 Euro), which runs every 40 minutes.
The fortification dates back to 390 AD, and some parts are 30 feet high and 16 feet thick. From the top, the view of the city and the Gulf of Thessaloniki are breathtaking, and if you are in need of a cold beverage, there are a handful of nearby cafes that take in the view.
Archaeological Museum of Thessaloniki Greece
I don't think a stay in Thessaloniki would be complete without visiting the Archaeological Museum of Thessaloniki ($8 Euro) as the exhibits give an in-depth look into the area's history, and they have an incredible collection of carved stones, statues, earthen ware, Bronze Age tools, mosaics, jewelry, gold artifacts, funerary objects, a large tomb door, and so much more. Give yourself at least two hours to wander through the collection.
If  You Go to Thessaloniki Greece
The Park Hotel is a 25-minute drive from Thessaloniki Airport Macedonia. From its location, guests can easily walk to the city center, dining area known as Ladadiki, historical sites, cafes, grocery stores, and the hop-on-hop-off bus tour. To book your stay visit their website.
The hotel is also a 2-minute walk from the Hotel Olympia, where we stayed on our first night. From there we explored the city by bicycles and toured the famous White Tower.
For more information visit Thessaloniki Tourism or Visit Greece.
---
Note: As is common in the travel industry, the writer was provided with accommodations for the purpose of review. While it has not influenced this review, the writer believes in full disclosure of all potential conflicts of interest.
Save
Save