A fall road trip in New England is perfect to experience autumn in Vermont. See the ever-changing palette of color during fall in Vermont.
Vermont is known as The Green Mountain State for the chain of forested peaks that form its spine from the Canadian border to the Massachusetts line. But during autumn in Vermont, these tree-covered heights could just as accurately be called The Red, Yellow, and Orange Mountains. It is awe-inspiring to visit Vermont in the fall.
The Colors of Vermont in the Fall
We love great fall getaways and Vermont in the fall is probably one of the best. The trees that produce the state's iconic maple syrup change from green to varying shades of orange that mix with the yellow birches. The trees provide an ever-changing palette as autumn in Vermont progresses. The state's green conifers dramatically set off the autumn foilage.
There's no better time and place for a driving tour than autumn in Vermont's bucolic countryside. You can follow winding roads through the hills, past farms, apple orchards, and pretty villages clustered around their white-steepled churches. We chose one of these villages, Grafton, for our starting point and base. Moreover, Grafton is easy to reach from Exit 5 off Interstate-91 in southeastern Vermont. Its location makes it a great base for visiting Vermont in the fall.
As is common in the travel industry, Wander With Wonder sometimes receives complimentary products and services. Wander also earns income from ads and affiliate links on our site. Some of those links are for Amazon. As an Amazon Associate, Wander earns from qualifying purchases. None of these practices influence our reporting, but we believe in full disclosure. If you click an ad or affiliate link on our site and make a purchase, we may earn a commission at no additional cost to you. We thank you for your help - it is what keeps Wander bringing you great content. For further information please visit our
legal page
.
Starting our Road Trip in Grafton, Vermont
Before you begin your driving tour, take some time to enjoy the postcard-perfect village of Grafton. It's home to Grafton Village Cheese. At the dairy, you can watch the production. The dairy is reached by a walking path across a miniature covered bridge. Also, plan to visit the nearby working blacksmith shop, three small museums, an art gallery, and a couple of antique shops while strolling through the listed Historic District. Opposite the inn, the Turner Hill Interpretive Center tells the story of escaped slave Alec Turner and his family.
A good place to observe the village is from a rocker on the wide front porch of the Grafton Inn. The Inn is one of Vermont's original stagecoach inns. Since its opening in 1801, the inn has hosted US presidents and luminaries including Rudyard Kipling. Guest rooms and public areas feature antiques, period wallpaper, Oriental carpets, historic paintings, and folk art.
Explore Chester, VT in the Fall
If ever a town invited walking through Vermont in the fall, it is Chester. Chester's well‑kept homes and public buildings form a Historic District listed on the National Register of Historic Places. Most of these are an easy stroll from the Green. From the Green, you can see stately Victorian homes that are some of the state's finest examples.
Stop to see the latest exhibit at the Vermont Institute of Contemporary Art. Finally, before you depart Chester, enjoy a slice of triple berry, Key lime, or bourbon pecan pie at Southern Pie Cafe. Southern Pie is one of the small shops that line one side of the Green.
Discover Weston, Vermont
Next, as you leave Chester, follow Route 11 west, turning right onto Andover Road through Andover. Then, continue on to Weston. Attractively arranged around its wide village green and its bandstand, Weston is another of Vermont's postcard villages. Overlooking the green is the Farrar-Mansur House. It is a former tavern completed in 1797, now reflecting more than two centuries of life in rural Vermont. Here you'll see quilts, samplers, toys, costumes, and the bandwagon for a local brass band.
The grist mill sits next to the house. It is one of the few remaining New England water mills still in operation. During your visit, you can watch the gears and belts turn the grindstones. Also, only a few steps from the Green is the Vermont Country Store, one of the state's most popular attractions. The store is an old-fashioned emporium where you'll find everything from flannel nightgowns to the latest kitchen gadgets. Part store, part museum, you'll want to take your time at the Vermont Country Store.
Moving on to Manchester Center
Your road trip through Vermont continues as you climb out of Weston on Route 100. First, you head south along a ridge of high farms surrounded by autumn-painted forests to Londonderry. At Londonderry, you turn right to rejoin Route 11. Stop at the Taylor Farm, a 180-year-old working farm. For a taste of autumn in Vermont, you can buy local cheeses at their farm store.
After passing Bromley Mountain Ski Resort and Adventure Park, you'll arrive in Manchester Center. Manchester Center is known for its shopping. Avid readers shouldn't miss the Northshire Bookstore, one of the best indy book shops in New England.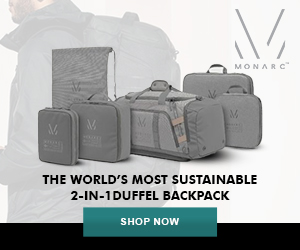 When you depart Manchester Center, continue south a short distance on Route 7-A. At this point, you want to take a right onto West Road, to see the Southern Vermont Arts Center. Once part of the Webster Estate, the SVAC campus includes the original Gertrude Divine Webster mansion, now called the Yester House. It houses a changing series of exhibits featuring local and regional artists. Also, as you explore the SVAC campus, notice the outdoor sculpture park. The center's curATE café is a good place for lunch.
In addition to the artwork and café, the SVAC campus includes various outdoor trails, including the 3/4-mile Boswell Botany Trail. Native wildflowers and ferns line the trail during autumn in Vermont. It also includes occasional benches placed along the way.
Finally, when you are ready to leave SVAC, head back down to continue on West Road. Then take a left onto Ways Lane and a right on Main Street, which is Route 7-A. You'll find yourself at the American Museum of Fly Fishing. The museum celebrates the history and traditions of fly fishing.
Wander Manchester Village
When you are ready to leave Manchester, continue along Route 7-A, which is the main street through Manchester Village. You'll discover that Manchester Village is quite different from Manchester Center. Here, beautifully maintained homes and sidewalks paved in white marble from the quarries in neighboring Dorset line the main street. These 19th-century buildings—including the 1871 First Congregational Church, the 1822 Courthouse, and the Gothic Revival St. John's Episcopal Chapel—make up the Manchester Village Historic District.
Manchester was popular with socially prominent families that preferred the quiet of Vermont mountains to the high society of Newport. The most notable was Robert Todd Lincoln, son of Abraham Lincoln and the president of Pullman Company. He built the Georgian Revival Hildene overlooking the Battenkill Valley at the southern end of Manchester Village. The mansion was home to Lincoln's family until the 1970s and is fully furnished, with many items from Mary Todd Lincoln's family.
The formal gardens are restored to their original glory. To appreciate their design, look out over them from the second-floor windows where you can fully appreciate Vermont in the fall. The estate is a working farm with kitchen gardens and a goat cheese dairy, which you can visit. An interesting recent addition is a vintage Pullman car, with interpretive signs and a discussion of the role of the company's African-American employees.
The Valley of Vermont in the Fall
When you leave Machester Village, you continue south on Route 7-A. It follows the Batten Kill River through what's known as the Valley of Vermont, as far as Arlington, where the river turns west into New York.  As you travel, you'll see views of the Taconic Range on the west and the Green Mountains on the east, divided by flat, fertile valley farmlands of Vermont in the fall.
For many years, Arlington was home to artist Norman Rockwell. There, he used local neighbors as models for his Saturday Evening Post covers. His first painting in Arlington, VT was "Marbles Champion".
Next up, as you head south, stop in Shaftsbury to see the Robert Frost Stone House Museum. This is where the poet lived for nine years, after moving there in 1920. He was living there when he received his first Pulitzer Prize in 1924. The house is now the property of nearby Bennington College.
Make Your Way to North Bennington
Not far south of the Frost house, look for a right turn onto Overlea Road. Eventually, this becomes Mechanic Street as it enters into North Bennington. Here you'll find the elegant Park-McCullough Historic Governor's Mansion. One of New England's finest and best-preserved Victorian mansions. This Second Empire-style home was completed in 1865 and captures the variety of design motifs and artistic detail that was at its height in the mid-19th century. Like Hildene, this 35-room mansion remained in the same family for generations and is furnished in original pieces.
Wander Bennington, Vermont in the Fall
Continue south into Bennington on Route 67-A to find the Bennington Museum. This museum is best known for its collection of paintings by primitive folk artist Grandma Moses and for the schoolhouse studio where she worked. This is now part of the museum's Grandma Moses Family Heritage Gallery. The exhibits of decorative arts are equally impressive. They include American glassware, handmade quilts, and early Vermont furniture. Here, too, are historic artifacts relating to the Battle of Bennington, fought nearby.
Many people today still love to add the artwork of Grandma Moses to their homes. A reprint for fall is a great way to bring travel home and add a touch of travel to your home decor.
Interestingly, the 1777 Battle of Bennington was a decisive point in the American Revolution. It was here that the tide turned against the British when the Colonial militia, commanded by General John Stark, destroyed the forward forces of General Burgoyne's army and forced his retreat. Ultimately, the battle foiled British plans to split the colonies in half, making the final American victory possible. The 306-foot-high Bennington Battle Monument stands on a hilltop, and you can climb or take the elevator to the top for sweeping views of Vermont in the fall.
Close to the monument in Old Bennington, beside the 1762 Old First Church, is the cemetery with the grave of poet Robert Frost, bearing his own epitaph: "I had a lover's quarrel with the world".
Exploring Fall in Vermont's Green Mountains
After you explore Bennington, it's time to head out of town, going East on Route 9. It leaves Bennington and begins to rise almost immediately into the Green Mountain National Forest. Then, for the next 20 miles, you'll travel across one of the state's largest uninterrupted tracts of wilderness, a mixed upland forest that becomes a riot of brilliant colors during autumn in Vermont.
As roadside signs warn, you may see moose or other wildlife. After climbing steeply and traveling along the spine of the southern Green Mountains, you'll drop into busy little Wilmington.
The Skier's Highway
In the center of Wilmington, turn left onto Route 100, known as The Skier's Highway. Far from a highway, this winding country road leads past north past many of Vermont's best-known ski resorts as it travels almost to the Canadian border. The first of these is Mount Snow, where you can ride the Bluebird Express to the summit. The summit offers views across the foliage-painted Green Mountains. On clear days you can see as far as New Hampshire's Mt. Washington.
Route 100 weaves back and forth among the hills and through little villages as it makes its way north. Then, follow it through three Wardsboro villages into East Jamaica, and then turn right onto Route 30, going south through West Townshend. Stop here to see the 1910 Follett Stone Arch Bridge, which is still in use. It is a beautiful example of a dry-stone arch. Interestingly, Follett Stone Arch Bridge is one of six built by the local stonemason James Otis Follett and preserved by the Townshend Historical Society.
Finally, once you reach the village green in postcard-worthy West Townshend, turn left onto Route 35. This is a winding country road going north through colorful forests and past farms that leads back to Grafton.
When You Go to Vermont in the Fall
Although there are a lot of places to stop and visit along the way, this entire route is only 120 miles. We decided to tour from a base in Grafton rather than pack up and change lodgings. On the first day, we traveled as far as Manchester, then returned "home" to Grafton on a shorter route without the side loop to Weston. We repeated that leg the next day to visit Bennington and the southern Green Mountains.
As a result of the welcoming Grafton Inn and its superb dining room, Grafton is an ideal base during autumn in Vermont. The Inn features a seasonal menu based on local products. And, after a day of touring, there's nothing like a cool drink on the inn's wide front porch. It is nice to sit and overlook the village scene.
Inns and B&Bs are plentiful throughout southern Vermont. So, you could easily spend several days if you visit every attraction and stop to hike a trail or two. In Manchester, we like the Inn at Ormsby Hill's Victorian splendor. Also, if you prefer to stay along the route, Bennington and Wilmington offer multiple options. Or, if you're returning south via I-91, you can continue on Route 9 from Wilmington to Brattleboro and Interstate Exit 2.
Related Articles
Explore other Wander With Wonder road trips and more great things to see and do when you visit New England.
Vermont in the Fall Road Trip: Leaf Peeping and History