Autumn is the time to visit Cape Cod because everything is easy-going, the weather is still pleasant, and the beaches uncrowded. Stretching out into the Atlantic Ocean like a curled human arm, Cape Cod is the end of a glacial moraine from the last ice age. It is a vast sand pile left as glaciers scraped away northern New England's mountains.
The 65-mile Route 6 from Bourne (at the Cape Cod Canal) to Provincetown opens a world of attractive small towns, historic homes, gardens, museums, and beaches. You can find a variety of galleries, which are known for beautiful examples of local artistry and craftsmanship. At beach town boutiques, you'll find end-of-the-season sales on summer clothing and accessories. Now is the ideal time for exploring Cape Cod in fall.
Touring Sandwich in the Fall
Approaching the Cape as you begin your fall driving tour of Cape Cod, you'll cross the Cape Cod Canal on the Bourne or Sagamore Bridge. The first exit after either takes you to the town of Sandwich, a former glassblowing center.
The Sandwich Glass Museum tells the glassworks' story and the history and science of glassmaking through its collections of antique glassware and contemporary glass art.
As is common in the travel industry, Wander With Wonder sometimes receives complimentary products and services. Wander also earns income from ads and affiliate links on our site. Some of those links are for Amazon. As an Amazon Associate, Wander earns from qualifying purchases. None of these practices influence our reporting, but we believe in full disclosure. If you click an ad or affiliate link on our site and make a purchase, we may earn a commission at no additional cost to you. We thank you for your help - it is what keeps Wander bringing you great content. For further information please visit our
legal page
.
The hourly glassblowing demonstrations are fun because they give you a first-hand look at the craft.
Also in Sandwich, the Heritage Museum and Gardens appeals to a variety of interests: antiques, gardening, and vintage automobiles.
From the magnificently restored cars in the J.K. Lilly III Automobile Gallery, walkways wind through spacious grounds of flower beds, hydrangea gardens, and trees, to the American Art and Carousel Gallery. This museum of early Americana includes an antique carousel that you can ride.
Sandwich is the Cape's oldest town, settled in 1637, so this region has a lot of history. At the Dexter Grist Mill, watch corn being ground into cornmeal on water-driven grindstones. You can even take home a bag to sample.
The Belfry Inn occupies a former church, which has been repurposed without losing its fine architectural and artistic features, including beautiful stained glass windows.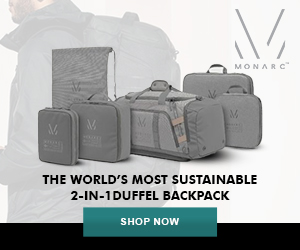 The Next Door Burger Bar, beside the Inn, serves plain and fancy burgers, with take-out and curbside service—perfect for a picnic lunch.
Touring Along Cape Cod Bay
Follow Route 6-A along the north shore through Barnstable, Dennis, and Brewster. Here, gently sloping beaches face the protected waters of Cape Cod Bay. Between Barnstable and Dennis, stop in pretty Yarmouthport to visit the Edward Gorey House, home and studio of the eccentric artist who created the introductory themes for Public Television's Masterpiece Mystery. The house is filled with his quirky collections and exhibits of his often-macabre works.
Corporation Beach in Dennis is in a small cove protected by a breakwater. You'll find more beaches off Route 6A and Lower County Road in Dennis. While there, visit the Cape Cod Museum of Art. The museum, dedicated to the works of Cape artists, features works by Thomas Hart Benton, Childe Hassam, and others who have worked here.
Brewster has more beaches, and several art galleries and antique shops, plus the Cape Cod Museum of Natural History, with an aquarium, butterfly house, and exhibits on the Wampanoag people.
Exploring the Outer Cape and Provincetown
At Orleans, Cape Cod curls north, through Wellfleet and Truro. Most of the eastern shore is in the Cape Cod National Seashore, and you can pick up maps and information at the Salt Pond Visitor Center. Sign up for ranger programs here that include hiking, canoeing, and visiting the park's historic buildings. For the best look at the park's hard-to-reach world of shifting sand, contorted trees, and lunar landscapes, join an excursion from Provincetown with Art's Dune Tours.
Learn Provincetown's history as a whaling and fishing port at the Provincetown Heritage Museum and see paintings by notable artists who have worked there; you'll find more at the Provincetown Art Association and Museum.
For ship models and maritime artifacts visit the base of the 252-foot Pilgrim Monument, the nation's tallest all-granite structure. It's a long climb to the top; however, the views are spectacular.
More views stretch below the decks of Land's End Inn, a luxurious early-20th century "cottage" filled with Art Nouveau décor, stained glass, and antiques.
On a hilltop at the very end of the Cape, the inn is a short walk from the shops, art galleries, restaurants, and characterful bars that make Provincetown the Cape's liveliest town. Napi's Restaurant serves internationally inspired dishes, and the Lobster Pot is a local favorite for seafood dinners or a lobster roll.
Return south on Route 6, stopping in Wellfleet to follow a trail through the rare Atlantic White Cedar Swamp. This is an almost mystical low-lying forest filled with pools, mosses, rare wetland plants, and one of the few remaining stands of white cedar.
Touring Along the Atlantic Shore and Hyannis
In Orleans, follow Route 6-A south to Route 28, toward Chatham, where communications history comes to life at the Marconi-RCA Museum, on the site where Marconi built his huge antenna station in 1914. Some of the earliest ship-to-shore radio transmissions were received here. During World War II, intercepted messages from German submarines saved Allied shipping.
After stopping to see the Chatham Lighthouse and views from its bluffs, follow Route 28 along the south shore to Hyannis.
Home of President Kennedy's Summer White House, Hyannis is best known for its Kennedy family connections. Start at the John F. Kennedy Hyannis Museum on Main Street to see a remarkable collection of family photographs, and then follow the Kennedy Legacy Trail to more sites.
The town's maritime and boat-building heritage is illustrated at the Cape Cod Maritime Museum, where you'll see active boat building shops, maritime art, and scrimshaw. For a skillful fusion of Italian and Peruvian cuisines in a bright, cheerful setting, stop at Tumi Ceviche Bar Ristorante.
From Hyannis, you can continue on 28 around the southern coast to Falmouth, where two furnished 18th-century homes make up Falmouth Museums on the Green. Along with colonial-style flower and herb gardens is a gazebo where you can picnic. More restored gardens are at 1878 Highfield Hall & Gardens, where there are frequent indoor and outdoor art exhibitions.
From Falmouth, continue on Route 28 to the Bourne Bridge. You can also follow the Cape Cod Canal on Sandwich Road to the Sagamore Bridge.
When You Visit Cape Cod
Sandwich is about 58 miles south of Boston. Although fall is much quieter than in the height of the summer season, it can get busy, particularly on weekends. If you do plan your driving tour in Cape Cod over a fall weekend trip, be prepared for back-ups at either bridge.
This driving tour shows you the best of fall in Cape Cod. Be sure to see Wander for more road trip ideas in the USA, great fall getaways, and other places to visit in New England.
Check out Wander With Wonder's recommendations of the best coolers for road trips.
---
Note: The writers were provided with admission to some of these attractions for the purpose of review. While it has not influenced this review, the writers believe in full disclosure of all potential conflicts of interest.