If 2020 has taught me anything, it is that travel is vital. Though in a crunch, a travelogue can provide hours of enjoyment. It's one more way that we at Wander are looking to Bring Travel Home for our readers. As an avid travelogue reader, here are the top travel books to gift or enjoy. 
Classic American Travelogues
There are some travelogues that keep on bringing joy. Here are a few of our favorite classic American travelogues that must be included on our list of top travel books.
On the Road by Jack Kerouac
On the Road defined the counter-culture of the 1960s and if you find yourself at a crossroads, pick it up. Based on his life, Kerouac drives back-and-forth between the opposing energies of the East Coast and the West Coast of the U.S. 
Wander With Wonder contains affiliate links and we sometimes receive complimentary products and services for review. While it has not influenced this review, we believe in full disclosure. If you click through and make a purchase, we may earn a commission, at no additional cost to you. We thank you for your help — it is what keeps Wander With Wonder bringing you great content.
A Walk in the Woods by Bill Bryson
Grab a walking stick and set out to walk from Georgia to Maine with your favorite bearded travel writer, Bill Bryson in A Walk in the Woods: Rediscovering America on the Appalachian Trail. It's middle-aged dad bods pushed to the limits, packed down with junk food, trying to ford streams in the middle of the wilderness along the Appalachian Trail. 
Roughing It by Mark Twain
Follow along as Mark Twain packs up and heads west in the 1860s to assist his brother, Orion Clemens, the secretary of the Nevada territory. In Roughing It, Twain explores the areas around Carson City like Lake Tahoe along with a stint in silver mining. 
For fans of Twain and the Old West, it's an entertaining read packed with details. 
Best National Parks Books
America's National Parks are some of the country's best attractions. When you can't hop in the car—or on a plane—to set out for one of our National Parks, you can explore the National Parks from your favorite comfy chair.
Dear Bob and Sue by Matt and Karen Smith
Dear Bob and Sue is laugh-out-loud funny as this pair of young retirees, Karen and Matt Smith, take off to see the National Parks. Their friends, Bob and Sue, couldn't make it. So they send FOMO emails to their two friends back home. 
A must for anyone gearing up to explore the U.S. with their spouse in tow. Get pro tips for sneaking beer into lodges along with where to find the best pizza joints near the parks. And…don't forget to catch up with the couple in the Season 2 book and the final pilgrimage in Season 3.
Prophets and Moguls, Rangers and Rogues, Bison and Bears: 100 Years of the National Park Service by Heather Hansen
Get an overview of the characters and shapers of the National Park Service in Prophets and Moguls, Rangers and Rogues, Bison and Bears. An easy-to-read history book packed with interesting facts and stories from the first 100 years of the NPS.
Death in Yellowstone by Lee Whittlesey
While Death in Yellowstone: Accident and Foolhardiness in the First National Park might not be everyone's idea of a good read, it's definitely an interesting read for the right reader. I think the name should be 101 ways to die in Yellowstone. Also required reading for volunteers spending their first summer in the park.
National Geographic Road Atlas 2021 Adventure Edition
Forget about socks and underwear for the travelers. Buy a good map. The National Geographic Road Atlas is essential for national park travel, I've used a version of this atlas on the road and when planning trips for several years.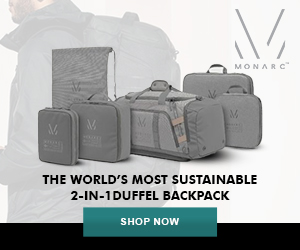 Who Pooped in the Park?
National parks are obviously a family favorite, so don't forget the kids when looking for part-related reading materials.
Don't underestimate the power of poop. Kids dig it. A hit with the lower grades, the Who Pooped in the Park is an entire series of poop books featuring animals from different parks. Kids learn about the animals in the national parks by what they leave behind.
Best Adventure Books
If you're buying for someone who enjoys blisters and calluses more than caviar and champagne, here are the best travel adventure books. 
Queen of the Mountaineers by Cathryn J. Prince
In Queen of the Mountaineers, you learn about the woman who climbed the tallest peaks in heeled boots and long culottes. It's the story of Fanny Bullock Workman who defined Victorian stereotypes and mapped the Himalayas. Then went on to speak at the Royal Geographic. 
Turn Right at Machu Picchu: Rediscovering the Lost City One Step at a Time by Mark Adams
Climb the South American mountains with travel writer Mark Adams as he retraces the steps taken by Hiram Bingham over 100 years ago. In Turn Right at Machu Picchu, you experience Machu Picchu through Adams' eyes with an Australian guide that's part mountain goat. 
Into Thin Air: A Personal Account of the Mt. Everest Disaster by Jon Krakauer
In Jon Krakauer's Into This Air, you learn about the unforeseen tragedy of the May 1996 climb on Mt. Everest that took the lives of five people. Krakauer, an investigative journalist, recounts the details in a cathartic release of the climb he took with a host of others.
Best Travel Books About Africa
Africa has long held a fascination for travelers. Read an American classic or a European classic about life and adventure in 1920s Africa.
Circling the Sun by Paula McLain
Set in the 1920's Kenya, Circling the Sun is the story of Beryl Markham, part horse trainer, part pilot. Learn about this pioneering woman and her love affair with Denys Finch Hatton, a safari hunter. Historical fiction that reads like a memoir, by the author of The Paris Wife.
Out of Africa by Isak Dinesen
Originally from Denmark, Baroness Karen Blixen owned a coffee plantation in the shadow of Nairobi. After her husband left, Blixen fought for years to keep it running. Out of Africa is her story and the characters who influenced her, including her lover Denys Finch Hatton.
Considered by many, including Ernest Hemingway, to be one of the finest memoirs on Africa of the time period. Dinesen is Blixen's pen name. 
The Snows of Kilimanjaro and Other Stories by Ernest Hemingway
The Snows of Kilimanjaro is one of Ernest Hemingway's finest works. In this story, the main character Harry is injured while on safari in Africa and slowly dies of gangrene. It is an interesting take on marriage and adventuring with your spouse. This is not a light read, although it's a classic about Africa. 
Best Travel Books Set in France
We at Wander love an escape to France. If you're pining for a croissant and coffee on the Left Bank, but can't get there right now, you can escape with a book.
A Movable Feast by Ernest Hemingway
Take a walk through the 1920s Paris with Hemingway in A Moveable Feast as he matures as a writer. Visit the cafés and characters he met while he worked. After hours he and his first wife, Hadley, socialized with a who's who of the Paris literary elite. Live the life of a struggling writer in a cold Paris apartment then sneak off to getaways in the Alps. 
A Year in Provence by Peter Mayle
A Year in Provence sparked a generation to move to the south of France. Peter Mayle, an Englishman, moved to Provence for a new sunny life back in the 80s. 
Laugh as he retells the ups-and-downs of getting stuff done with the French. This book was published in 1989 though the bureaucratic pitfalls seem eternal. I've read this book twice.
The Cat Who Went to Paris by Peter Gethers
A book for cat lovers and Francophiles, meet Norton, a Scottish Fold cat in The Cat Who Went to Paris. Norton the cat explores France with his writer cat dad, Peter Gethers.  Norton and his human attend media tours and eat ice cream. In A Cat Abroad: The Further Adventures of Norton, the Cat Who Went to Paris, and His Human, you can follow Norton and his human to the South of France. In the final book in the trilogy, The Cat Who'll Live Forever: The Final Adventures of North, the Perfect Cat, and His Imperfect Human, you will laugh and cry as Norton and his human travel the world. In the end, Norton teaches his human the ultimate lesson about grief, love, and loss. 
Madeline by Ludwig Bemelmans
Children can also escape to France through a good book. For the kids on your list, learn about Madeline and her antics in a boarding school in Paris. Bemelmans' illustrations are as charming as the storyline.
Books about Cooking and Travel
Wander writers love to sample the local cooking when they travel. As Anthony Bourdain famously said, "You learn a lot about someone when you share a meal together." One of the most amazing ways to bring travel home is to read about cooking and travel.
Kitchen Confidential by Anthony Bourdain
For all the aspiring New York City chefs, Kitchen Confidential by Anthony Bourdain is a must. Learn about the characters on and off the hot line. Listen to the audiobook version if you miss Bourdain since he narrates in his typical gruff style. 
The Making of a Chef: Mastering the Heat of the Culinary Institute of America by Michael Ruhlman
The top culinary school in the U.S. cranks out great food and culinarians in equal parts. In The Making of a Chef, you learn about the CIA and what it takes to graduate. Another must for those considering a career in food. 
Do Travel Writers Go to Hell?: A Swashbuckling Tale of High Adventures, Questionable Ethics, and Professional Hedonism by Thomas Kohnstamm
Your dentist will ask you how to get into it. Your accountant will email you unsolicited articles. Do Travel Writers Go to Hell?: A Swashbuckling Tale of High Adventures, Questionable Ethics & Professional Hedonism is the book that travel writers tell their friends to read instead.
Ride sidecar as Kohnstamm updates a Lonely Planet Guide through South America. Hint: it's not all champagne wishes. 
We hope you enjoy these great travel books. Do you have other suggestions? We would love to have you comment about some of your favorites. You can find more great books online at Wander here. We also have plenty of new Bring Travel Home experiences coming your way!