As we approached The American Club® —a Wisconsin resort part of Destination Kohler—we passed a long, brick building. Operating for more than 100 years, it housed the iconic Kohler Company, renowned for kitchen and bathroom fixtures. The American Club blends antique ambiance with modern amenities.
An ivy-covered façade and gabled roof greeted us at the Forbes Five-Star, AAA Five-Diamond resort. It felt like a step back in time. Staff members wore dark, tailored suits and some wore top hats.
Inside The American Club in Wisconsin
Inside, The American Club wrapped us in dark wood-clad walls and ceilings. Heavy drapes, leather and brocade furniture, and imported rugs decorated public spaces.
As is common in the travel industry, Wander With Wonder sometimes receives complimentary products and services. Wander also earns income from ads and affiliate links on our site. Some of those links are for Amazon. As an Amazon Associate, Wander earns from qualifying purchases. None of these practices influence our reporting, but we believe in full disclosure. If you click an ad or affiliate link on our site and make a purchase, we may earn a commission at no additional cost to you. We thank you for your help - it is what keeps Wander bringing you great content. For further information please visit our
legal page
.
During a property tour, we learned that Kohler's founder, John Michael Kohler, moved from Austria in 1954, at age 10. He eventually purchased the existing company and its 21 acres from his father-in-law. Kohler Co. celebrated its centennial in 2018.
The American Club sometimes seemed like a giant maze. Despite listening to directions towards my room I quickly become completely lost. If not for a housekeeper's help, I have no idea when I would have reached my accommodations.
Old-School Meets Modern
Large banks of dark, indoor louvered shutters, carved wood ceilings, and lower walls filled the hallways. Antique images looked back from clustered frames. Deep carpeting muffled footsteps.
In my room, sheer curtains accentuated dark shutters and heavy drapes. Subtly striped wallpaper and gold drapes behind the leather headboard juxtaposed with dark paneling and furnishings.
The light-filled bathroom was my favorite spot. There was a granite countertop and tub surround. Large tiles covered the shower wall. Pristine fixtures were everywhere. And sinking into that deep jetted tub provided the ultimate relaxing soak.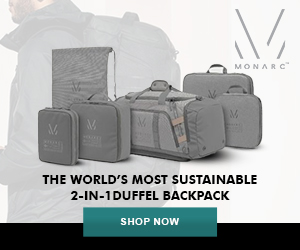 Antique Grounds and Dining
Between the lobby building and the building where I stayed, the Fountain Courtyard showcased peaceful, lush gardens and beautiful stone sculpture.
But perhaps the most intriguing feature in this area was The Greenhouse Restaurant. Antique stained glass decorates this gorgeous solarium, where guests savor snacks and sip beverages. Fall specials included brown sugar latte, red wine hot chocolate, and hot buttered brandy.
At dinnertime, we enjoyed a 'dine around.' We started at the resort's casual historic tavern, Horse & Plow. We savored Carne Asada Steak Tacos, beer cheese soup, and semi-sweet Seattle Cider amid bright lights and multiple TVs.
The Immigrant restaurant included six distinct, dark-hued rooms that honor early Wisconsin Settlers. One room housed an old-school bar that extended along an entire wall. In another room, we sampled Beet Salad and Malbec Rosé, amid hundreds of wine bottles stored in wall-spanning angled cabinets.
We enjoyed entrees in the spacious wood- and leather-filled Wisconsin Room. French doors, and leaded glass transoms, helped to illuminate the space. Braised red cabbage, celery root, and horseradish accompanied perfectly cooked sautéed salmon.
We boarded vehicles for our final stop, at Blackwolf Run. Inside the large log building, we swooned over Kohler Dark Chocolate Coffee with brandy and decadent Snickers torte.
Spa Day at The American Club in Wisconsin
No trip to The American Club is complete without a spa treatment in the Kohler Waters Spa. I received a very soothing massage before returning to the spa lobby. Once again, I felt like I was in a large maze. In fact, I ended up walking through the hydrotherapy room as I tried to find my way—although I am glad that I also saw this room. Robe-clad guests relaxed on cushioned chaises and quietly swam through a small warm pool.
Some members of our group took an early morning yoga class. I relaxed a bit before our activities ramped up again.
Beyond The American Club
The next morning we toured nearby Inn on Woodlake, offering 138 modern guest rooms and suites. The inn is filled with pale walls, recessed lighting, and large windows. The hotel is also near a golf course and The Shops at Woodlake.
One of my favorite shops was Craverie Chocolatier Café. On that cloudy October day, truffles melted in my mouth and cappuccino warmed my insides. Customers can also enjoy chocolates with wine or add brandy to their gelato.
I also appreciated beautiful artisan pieces at ARTspace: A Gallery of the John Michael Kohler Arts Center.
Rustic Lunch Surroundings
One of my favorite spots within Destination Kohler was River Wildlife Lodge Restaurant. Guests of The American Club (or Inn on Woodlake) may access this massive log structure, where wildlife heads, snowshoes, and fishing poles adorned the walls.
As we entered, a fire roared in the tall stone fireplace. Surprisingly, there was even a huge aquarium in the upstairs dining room where we ate lunch.
The menu changes frequently but, on the Tuesday I visited, it featured  Canadian walleye, grilled ham with Fontina cheese, or pork tenderloin schnitzel sandwiches among others.  I loved my side of broccoli and cauliflower smothered in a creamy dressing.
One day after we arrived, our group departed for our next destination. There hadn't been nearly enough time to explore this Wisconsin resort where antique ambiance meets modern amenities. Be sure to check out other suggestions from Wander writers about other things to see and do during a visit to Wisconsin. We also have some great suggestions for other luxury resorts wherever you may wander.
---
Note: As is common in the travel industry, the writer received accommodations and other compensation for the purpose of review. While it has not influenced this review, the writer believes in full disclosure of all potential conflicts of interest.