You may be familiar with the likeness of Frida Kahlo with her iconic unibrow, floral wreath in her braided hair, and peasant clothing, but many are not aware of the amazing woman behind this current fashion trend. I became enamored with Frida Kahlo fairly recently after visiting Northern New Mexico, Mexico, and Guatemala, learning more about cultural and religious traditions, and falling in love with colorful hand-made folk art. On a recent trip to Mexico, I loaded up on hand-embroidered textiles and bought a screen-printed shopping bag with the likeness of Frida Kahlo emblazoned on it to carry my treasures home.
My interest is late-blooming, certainly not typical of the trend of Frida-loving which took flight several decades ago growing into the "Fridamania" of today. And, my interest certainly didn't even touch the depth of knowledge and passion of Phoenix artist and author Kathy Cano-Murillo who curated, penned, and designed the book, Forever Frida: A Celebration of the Life, Art, Loves, Words, and Style of Frida Kahlo.
Learning about Frida's Mexico
I began my exploration into the life of Frida Kahlo by picking up a book written by a fellow travel writer, Suzanne Barbezat, Frida Kahlo at Home. I knew the book would not only tell me the story of this young Mexican woman and her art, but would provide a cultural context.
Wander With Wonder contains affiliate links and we sometimes receive complimentary products and services for review. While it has not influenced this review, we believe in full disclosure. If you click through and make a purchase, we may earn a commission, at no additional cost to you. We thank you for your help — it is what keeps Wander With Wonder bringing you great content.
Barbezat's book has plenty of pictures of Frida, her art, her family, and her on-and-off-again relationship with muralist Diego Rivera. But it also told the stories of the Mexican Revolution and everyday life in Mexico. She left me with a strong desire to visit the neighborhoods where Frida lived, and in particular, to see La Casa Azul, the blue house where Frida was born and died. It is open to visitors and is now less of a museum and more of a shrine to the life and work of this fascinating person turned style icon.
Frida's Short but Intense 47 Years
Frida Kahlo, born in 1907 in the Colonia del Carmen neighborhood of Coyoacán in Mexico City, lived her short life of 47 years intensely whether it was savoring the colors of her garden or suffering the pain and disability from a tragic trolley crash.
She also loved deeply having had several love affairs and a tumultuous relationship with muralist Diego Rivera. While Barbezat set the stage for my understanding of the times and experiences of Frida, it was Kathy Cano-Murillo who helped me feel how Frida's life experiences influenced her art and how that art, if you look deeply enough, depicts both the pain and the joy the young artist experienced.
Frida was a spirited, powerful woman who owned her personal style and persevered through the difficulties of a life with disabilities. She was politically active and fearless—much more than a pop culture icon.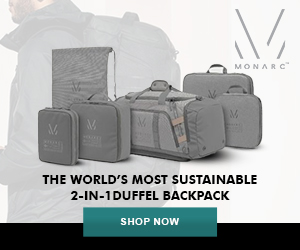 Author and Artist Kathy Cano-Murillo
Cano-Murillo, also known as the "Crafty Chica," is an artist and writer who specializes in Latina-centric art with a colorful Hispanic folk-art feel to her own style of dress, her work, and her surroundings. She founded a nine-member Latina art collective in 2004 called The Phoenix Fridas, still going strong today.
Cano-Murillo is known for her DIY craft projects (lots of color and glitter, always) and has a YouTube channel where crafters can learn to create colorful art projects and jewelry. She also has a gallery in Central Phoenix, Mucho Mas, where she displays her art and holds craft workshops. This colorful space that features a large mural of Frida Kahlo complete with a heart-shaped necklace emblazoned with the design of the Arizona flag and saguaro cactus earrings. And, Cano-Murillo has spent years researching and developing a deep understanding of the woman who was Frida Kahlo.
Forever Frida, the Book
Cano-Murillo's Forever Frida is a small book, easily held in your hand and read in a few hours while sitting in your garden or cuddled up in a hand-woven Mexican throw in front of a roaring fire. Each page of the book offers a thoughtful quote, selection of art, little story, or a historic photograph. The pages stand alone and beg the reader to pause awhile and reflect on Kahlo's life and thoughts.
While we all know about those little gift books of quotes found at card shops, this is not one of them. Cano-Murillo's carefully researched and curated quotes and illustrations tell the life-story of Frida Kahlo. She weaves the story in a way that helps the reader understand how this creative person came to be and how she has become a pop culture icon with her flower crowns, layered folk-textile clothing, large jewelry pieces, and unsettling and highly symbolic artwork, much of it, self-portraits.
When you read Forever Frida you'll come to understand why Frida is intriguing and so popular today. You'll also see how she inspires events like a Frida lookalike mob organized by the Dallas Museum of Art on her 110th birthday, which brought together more than 1,100 costumed Fridas hoping for a Guinness World Record.
This is a time when powerful women are coming to the forefront and admired. While people are initially drawn to her unique look and colorful garb, the passionate Fridanista is a person who has developed an admiration of her powerful character and ability to create art while working through her pain and periods of confinement. By reading Forever Frida, you will deepen your understanding of the Frida Kahlo life experience as you turn each thought-provoking page.
The Phoenix Frida Experience
Surprisingly, there is but one original work by Frida Kahlo that is viewable by the public in Arizona.  The Suicide of Dorothy Hale is Arizona's only publicly offered Kahlo work and is currently on display in the Phoenix Art Museum's Latin American gallery.
Walking into Kathy Cano-Murillo's gallery and shop takes visitors to a section of Central Phoenix where you'll see some enticing Hispanic restaurants, can enjoy the color and creativity of Cano-Murillo's Mucho Mas Art Studio with its Frida mural and Frida-themed gifts, and pop into the bilingual bookstore next door, Palabras.
Follow Cano-Murillo's Facebook page for opportunities to take a workshop and create some of your own colorful art at Mucho Mas. You might find yourself creating a saguaro cactus Christmas decoration or a Dia de Los Muertos Barbie!
---
As is common in the travel industry, the writer was provided with a complimentary book for the purpose of review. While it has not influenced this review, the writer believes in full disclosure of all potential conflicts of interest.