The San Diego Zoo has two new habitats—Komodo Kingdom houses Komodo dragons and Hummingbird Habitat features colorful birds. Here is what's new at the San Diego Zoo.
Standing in a light-filled aviary full of tropical plants at the San Diego Zoo feels a world away from bleak enclosures I've seen at crummier zoos and in earlier days of zoo architecture. Yes, the animals are still caged, which bums me out and makes me only visit zoos infrequently. On the other hand, the San Diego Zoo's conservation mission is admirable. And giving the public the chance to see unfamiliar animals theoretically makes people more interested in saving those left in the wild.
Although I live in Oregon now, I grew up in San Diego and my family is still there. So on a recent trip to my hometown, one of my sisters took me to see the new Komodo dragon and hummingbird exhibits, which opened in June. Zoo architecture has come a long way, both in special attention to what each species needs and wants in their homes and in the thoughtful use of eco-materials. Here is what's new at the San Diego Zoo.
My Long Love Affair with Dragons
My earliest zoo memories are of visiting my favorite animals as a small child. Notably, the macaws and the Komodo dragons. I loved the macaws because I believed I understood—and spoke—their raucous, shrieky language. We'd have long conversations until my parents dragged me away. The dragons were the opposite: silent, subtly colored, fierce, and focused. I always admired that reptilian quality of looking totally inert one second, then springing in for the kill the next. Their earlier enclosure had an open-air component, so when a lizard flicked out a tongue to sense the environment, I knew it tasted me nearby. Let other little girls coo over the pandas. I was a fan of lizard cool. I was excited to see the changes.
As is common in the travel industry, Wander With Wonder sometimes receives complimentary products and services. Wander also earns income from ads and affiliate links on our site. Some of those links are for Amazon. As an Amazon Associate, Wander earns from qualifying purchases. None of these practices influence our reporting, but we believe in full disclosure. If you click an ad or affiliate link on our site and make a purchase, we may earn a commission at no additional cost to you. We thank you for your help - it is what keeps Wander bringing you great content. For further information please visit our
legal page
.
Dragon Facts
Just in case you're not already enamored with Komodo dragons, here's a quick intro. The world's largest lizards are from Komodo Island and a few other nearby islands in Indonesia. They can grow up to ten feet long and weigh 300 pounds. They're tricky hunters, lying in wait for passing pigs, deer, and other prey, nipping them with their venomous mouths and then catching up with them later to feast. In September 2021, the IUCN reclassified the dragon from vulnerable to endangered, thanks to climate change. Experts estimate that only about 1,400 of these super scary but fascinating giant lizards are still left in the wild. According to modeling, their habitat will probably shrink another 30% in the next 45 years as sea levels rise.
The New Komodo Kingdom Enclosure
One of the best things that's new at San Diego Zoo is Komodo Kingdom. The new enclosure is divided into three distinct zones reminiscent of the dragon's native hangouts in Indonesia: beach, mountains highlands, and woodland.
Vanessa Nevers, an architect for the San Diego Zoo Wildlife Alliance, worked with wildlife care experts to figure out what kind of habitat would best suit the dragons and accommodate their needs for digging, soaking in shallow pools, and basking.  "For the Komodo habitats, getting enough UV light into the space is critical as is maintaining the hot humid environments that Komodo dragons thrive in," she said.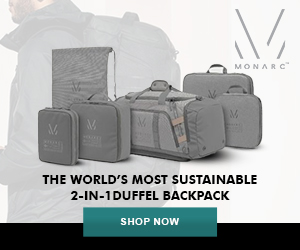 The combination of cranked-up heat and misters help the lizards feel like they're in their tropical home. They also enjoy getting toasty on their heated rocks and logs. At home in Indonesia, lizards thrive in temperatures of 95 degrees with 70% humidity. "Stepping into the indoor habitats in the Komodo Kingdom shortly before the dragons moved in was like walking into a sauna," said Nevers. "The Komodo dragons love it, but I felt like I was melting!"
Dragon Matchmaking at the San Diego Zoo

Satu arrived in San Diego a few months before the exhibit's June opening. The eligible bachelor had been matched with Ratu on an enormous worldwide zoo animal database for genetic matches, according to Tony, a zoo volunteer. When I visited, the two were in separate parts of the U-shaped enclosure and hadn't met yet. "Later this year they'll meet and hopefully we'll get some eggs," said Tony. Ratu's part of the enclosure has soft sand six feet deep for egg-laying. If they get that far, they'll be ripe for a celebrity couple nickname—maybe RaSatu?
Komodo dragons are discerning partners, and the San Diego pair may or may not go along with the dictates of CritterMatch.com. Historically, zookeepers have had a hard time telling males and females apart. Even when they get a pair with the right equipment together, the dragons don't always hit it off. Still, there have been some successes. Nearly 200 of the approximately 300 Komodo dragons in captivity worldwide were captive-bred. Most startling were a couple of UK cases, where female dragons reproduced by parthenogenesis, or virgin birth.
Hummingbird Surprise
The other feature that is new at San Diego Zoo is the Hummingbird Habitat. When I heard about the zoo's new hummingbird exhibit, I pictured butterfly enclosures where thousands of colorfully winged insects flap around, landing on flowers or maybe even your arm. But we weren't greeted by a cloud of tiny, furiously flapping birds.
The first thing my sister and I said to each other was, "Wow, I never knew hummingbirds could get that big." Okay, we're not bird experts. Turned out we were looking at a honeycreeper, one of the other types of bird that share the hummingbird enclosure. Why? "Hummingbirds don't get along," the volunteer explained. And so the huge hummingbird exhibit only has six hummingbirds—two each of three different species. Plenty of room to spread out and avoid turf wars. In fact, we didn't see a single one of them.
So What is in the Hummingbird Exhibit?
After overcoming my initial disappointment in seeing so few hummingbirds, I had to admit that the other birds were very attractive and the tropical plants were phenomenal. The three types of hummingbirds are emeralds, Costas, and Annas. Then there are a bunch of tanagers, some honeycreepers, and some with evocative names, such as the pompadour cotinga and the screaming Piha. Most of these birds hail from South America and all are brightly colored. The piha screams in the humid forests of the Amazon Basin.
As for the plants, think lush palms, anthuriums, and orchids. A central structure in the middle includes vertical plantings and provides fly-through openings for the birds. "This structure breaks up the experience into three spaces, which also helps define territories for the birds," said Nevers. "The flowing ponds and streams as well as a built-in misting system add ambiance, but also provide ample bird bathing opportunities. And of course, the tropical plantings with big broad leaves and the nectar-producing plants are also essential and enjoyable for both birds and people."
More Articles Related to Visiting the San Diego Zoo
If You Go to the San Diego Zoo

If you don't have a friend or relative with a zoo membership who can bring you in as a guest (thanks, sis!) a trip to the zoo is pretty pricey. Tickets currently cost $62 for adults and $52 for children ages 3-11. Your ticket includes a guided bus tour, access to the non-narrated Kangaroo Express Bus, and a ride on the aerial tram. The zoo is predictably crowded in summer, even on weekdays.
We got there just after it opened, but were tripping over strollers within an hour. The zoo has an enormous free parking lot and is also easy to reach by bus.
There's a lot to see and do within Balboa Park, where the zoo is situated, but you'll probably be too tired after a day at the zoo to do much else. Think about returning to Balboa Park a second day to explore some of its 17 museums, many gardens, and the House of Pacific Relations International Cottages, which promote multicultural goodwill by showcasing the cultures of more than 30 different countries. Once you're done exploring what's new at San Diego Zoo, be sure to check out Wander for more fun things to do in California.

What's New at the San Diego Zoo