This article originally appeared in the May/June 2014 issue of AAA Highroads.
When most people think of the Southwest, they think desert and cacti — maybe even coyotes and the Grand Canyon — but, just like everywhere else, we love our water recreation, too. Since the earliest times, folks in the West have tried to control the water and find ways to store it for later. And, as a result, this region is home to several massive dams and lakes, which are ideal for water sports.
Between Arizona, which is home to the two largest man-made lakes in the United States, and the Southern California coast, water lovers can boat fish water ski wakeboard, raft, kayak, and paddleboard their way to refreshment in the Old West. Take a refreshing dip, and indulge to your heart's content with water sports at one of these Southwestern destinations.
1. Lake Powell
Geography
Lake Powell, the second-largest man­made lake in the U.S., stretches 180 miles along the Arizona-Utah border. The lake opened in 1963 with the construction of Glen Canyon Dam. With 2,000 miles of shoreline, it's no wonder why more than 3 million people visit every year. Because of the ongoing drought, water levels have dropped from 565 to 465 feet at the deepest spots, revealing canyons and coves around the lake today that weren't visible a few years ago. One such can­yon, Rock Creek Canyon near Buoy 36, is a great place to anchor and explore the beaches or try your luck at fishing.
As is common in the travel industry, Wander With Wonder sometimes receives complimentary products and services. Wander also earns income from ads and affiliate links on our site. Some of those links are for Amazon. As an Amazon Associate, Wander earns from qualifying purchases. None of these practices influence our reporting, but we believe in full disclosure. If you click an ad or affiliate link on our site and make a purchase, we may earn a commission at no additional cost to you. We thank you for your help - it is what keeps Wander bringing you great content. For further information please visit our
legal page
.
Water Sports
You can rent houseboats, powerboats, and sailboats (or bring your own), as well as personal watercraft, rafts, and kayaks to take out on the lake—which is also popular for anglers because of its many fishing holes. Padre Bay is the lake's biggest bay, ideal for powerboating, waterskiing, wakeboarding, tubing, kayaking, and anchoring your houseboat for the evening. If you want a quiet, secluded spot on the lake, head to face Canyon, about two-and-a-half hours from the marina by houseboat, and enjoy the great shady spots for summer.
2. Lake Mead
Geography
Lake Mead National Recreation Area straddles the Arizona-Nevada border. The Colorado River flows through the Grand Canyon and empties into Lake Mead, the country's largest man-made lake, created with the construction of Hoover Dam. While you are out on the water, it's hard to believe you're only 25 miles from the Las Vegas Strip, because, with 550 miles of shoreline, it's easy to forget civilization altogether.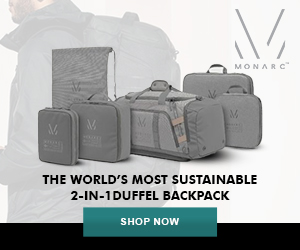 Water Sports
There are several marinas on Lake Mead where you can rent everything from speedboats and luxury houseboats to wakeboards and tubes. Family-operated Las Vegas Boat Harbor and Lake Mead Marina, open since 1957, offers floating restaurants and various boat rentals.
3. Colorado River
Geography
The Colorado River, or "Arizona's West Coast," slices through the desert between Arizona and California. There's something for everyone on the Colorado River, from the whitewater rapids of the Grand Canyon to the 95 miles of smooth navigable water between Blythe, Calif., and the Imperial Dam in Yuma, Ariz. The entire area is part of the Colorado River Recreation Area, stretching almost 650 miles from Lake Powell to Yuma on the U.S.-Mexico border. Picacho State Recreation Area on the California side is a popular camping spot. Downstream, Squaw Lake Campground offers restrooms, showers, tent camps, and boat ramps.
Water Sports
One of the best ways to see the Colorado River and explore the whitewater rapids through the Grand Canyon is to book a guided river trip. You will have the expertise of guides who know what to look for and how to navigate the waters. Depending on the company, and how long you want to stay on the water, trips vary from three days to three weeks. Aside from rafting, as you follow the river south, it becomes a popular spot for fishing, waterskiing, and boating. A popular starting point for this stretch of river is on the Interstate 10 bridge near Blythe.
4. Lake Havasu
Geography
Bated as "Arizona's Playground," Lake Havasu is an unexpected oasis in the desert. On this large reservoir—behind Parker Dam on the Colorado River—you'll find 60 miles of navigable waterways and wide, sandy beaches. It's also home to the world­famous London Bridge, built in England between 1176 and 1209, before being taken apart block-by-block and reconstructed here in 1971.
Water Sports
There's no shortage of places to go boating on Lake Havasu: Try Copper Canyon or Skiers Island south of town, or head north to picturesque Topock Gorge. A favorite gathering spot for boaters is at The Sandbar, about 7 miles north of Lake Havasu City. The area has a silky-sand floor and water that is between ankle- and hip-deep. On any given summer weekend, you might find more than 500 boats here, with people partying to music booming from the open boats. There are more than two dozen places to rent boats, personal watercraft, kayaks, canoes, and even houseboats. One of the area's best-known activities, however, is renting rafts and tubes then bobbing about in the water around the London Bridge. In the heat of summer, water temps range from 75 to 87 degrees.
5. Lakes on the Salt River
Geography
Before 1900, the Salt River flowed through the desert toward Phoenix. Today, dams on the Salt River have created several lakes and stopped the flow of water into the city. Although, parts of the river still flow freely enough for a tubing excursion.
Water Sports
About 40 miles northeast of Phoenix sits Saguaro Lake, a destination so popular with locals that you'll want to get there early during peak summer months. The lake can only accommodate a certain nun­ber of boats, and it reaches capacity most weekends. You can spend the day exploring while powerboating, waterskiing, sailing, kayaking, or fishing before hopping on the Desert Belle cruise for a leisurely sunset tour.
6. Mission Bay
Geography
In 1958, the city of San Diego created Mission Bay Aquatic Park as a place where people could sail, swim, fish, and water ski. Here, you'll find the Paradise Point Resort & Spa, a beachfront location that provides travelers with easy access to all of San Diego's attractions.
Water Sports
The AAA Four-Diamond Paradise Point has an on-site marina where you can explore Mission bay via sailboats (with a skipper, if necessary), speedboats, personal watercraft, kayaks, and paddleboards. Sign up for the three-hour Paradise Surf Academy to learn to shred the waves like a local or take a scenic bay cruise during the summer months.
7. San Diego Bay
Geography
Since 1969 the iconic San Diego­ Coronado Bridge has spanned the 12-mile-long San Diego Bay—a natural harbor and deepwater port that offers 34 miles of scenic waterfront dotted with restau­rants, shops, hotels, attractions, parks, and marinas that reside in seven distinct areas. San Diego also has a rich naval history visitors can explore by touring the aircraft carrier USS Midway.
Water Sports
When you fly into San Diego, you can be on the water in a matter of minutes if you head to the Sheraton San Diego Hotel and Marina. Located across the street from San Diego International Airport, the Sheraton offers water sports (May – September) in its private, picturesque marina. Here you'll find everything from boats and personal watercraft to paddleboards and canoes. For a relaxing day on the water, book a spot on the Jada, a 1934 Vintage Sailing Yawl. This mag­nificently preserved wooden sailing ship can take up to 20 people out on the bay. As you sit back and feel the breeze, check out the sights on Coronado Island and the downtown San Diego waterfront.
Open the article as a PDF file.