Iowa was never on my bucket list of places to visit, but because my son's future in-laws live in and love the state, I decided to delve into America's culture and history on a two-week Iowa road trip. What an eye-opening tour—including local amusement, immigrant and Native American history, tasty food, interesting accommodations, and genuine hospitality.
I love loops. Whether it is a hike, bike ride, or road trip, I prefer to make a loop instead of an up-and-back journey on the same route. My solo Iowa road trip began with a flight into Sioux City, Iowa. The modest airport boasts a small snack shack, a single baggage claim and two rental car kiosks. Within 20 minutes of landing, I was off to Orange City, a small town with just over 6,100 people. Come along as I take you with me on my Iowa road trip to discover Americana.
As is common in the travel industry, the writer was provided with accommodations, meals, and tours for the purpose of review. While it has not influenced this review, we believe in full disclosure of all potential conflicts of interest. Wander With Wonder contains affiliate links. If you click through and make a purchase, we may earn a commission, at no additional cost to you. We thank you for your help — it is what keeps Wander With Wonder bringing you great content.
First Stop on Iowa Road Trip: Orange City
Orange City commemorates its Dutch history with decorative touches, an annual tulip festival, and the Dutch American Heritage Museum. Dutch clog-shaped signs offer directions around town, windmills pepper the city's central park, and several local stores provide Dutch delicacies. The annual Orange City Tulip Festival is held every May and typically brings in close to 100,000 visitors over three days.
Wander With Wonder contains affiliate links and we sometimes receive complimentary products and services for review. While it has not influenced this review, we believe in full disclosure. If you click through and make a purchase, we may earn a commission, at no additional cost to you. We thank you for your help — it is what keeps Wander With Wonder bringing you great content.
The Dutch American Heritage Museum was recently remodeled. Volunteers, including Jill Haarsma and Sara Huyser, have spent endless hours redesigning the museum. The new layout leads guests chronologically through the Dutch history of Iowa.
A traditional kitchen and assorted clothing open the scene giving visitors a look into the immigrants' everyday lives. Religious artifacts represent their strong beliefs in God and help guests understand their ability to endure various tragedies, including the desolation of corn crops year after year. The final room showcases the settlers' love of sports, music, and entertainment. After an engaging and educational visit to the museum, I was ready to venture on to Okoboji.
Second Stop on Iowa Road Trip: Okoboji
Okoboji lies along the eastern shore of West Okoboji Lake, a favorite summer destination in Iowa. I visited in the winter and discovered that the locals utilize this season to the fullest. The lake freezes over for about two months each year, and then the festivities begin. The University of Okoboji Winter Games take place for four days at the end of January. This crazy event includes broomball tournaments, human foosball, snow softball, ice carving, the polar plunge, the drill or die ice auger races, snowmobile drag races, music, and delicious food. Most activities take place on the frozen lake.
Ice fishing is a favorite pastime in Okoboji. It is best to go with a guide that provides fishing gear, a warm hut, and anything else you might need. Guides ensure your safety on the ice, drill the holes, locate the fish, and set you up for success.
The Oakwood Inn boasts luxurious rooms, and owners Bill and Bridget Johnson create outstanding breakfasts each morning. My breakfast began with yogurt, granola, and a decadent cinnamon roll with a dollop of cream cheese frosting. They followed that with a breakfast enchilada made with white tortillas, eggs, sausage, chorizo, cheese, sour cream, and green onions.
Okoboji Classic Cars is a magnificent showroom with more than 80 decked-out cars that span over 100 years. Murals depicting a 1960s downtown setting cover every wall and bring the facility to life. Viewing these gorgeous cars was the perfect fun way to spend the morning before leaving for Mason City.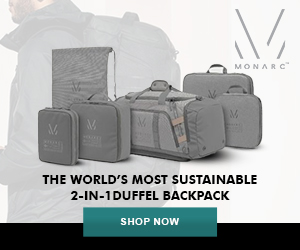 Third Stop on Iowa Road Trip: Mason City
The Historic Park Inn is the only Frank Lloyd Wright hotel still standing in the world. (Note, however, that the Arizona Biltmore is a Frank Lloyd Wright-influenced hotel.) Mr. Wright designed more than 1,000 structures around the world during his 70-year creative period. He referred to his work as "organic architecture" and believed that structures should suit the environment and reflect the place, purpose, and time. Mr. Wright also designed the nearby Stockman House. In addition, Mason City claims two high-end neighborhoods filled with Wright's "Prairie School" style homes designed by his apprentices. Wright-style murals, painted by admirers, can be seen throughout the city.
The talented American musician, playwright, and author Meredith Willson grew up in Mason City. He is best known for writing the music and lyrics for the 1957 Broadway musical The Music Man.
The Music Man Square, an interactive museum recreated using set designs from the motion picture, is an exciting place to visit. It tells the story of music throughout American history. After a great night's sleep in the Historic Park Inn, I drove onward to the next stop on my Iowa road trip—the town of Decorah.
Fourth Stop on Iowa Road Trip: Decorah
Decorah, a quaint town with less than 8,000 residents, features well-tended outdoor spaces and an 11-mile trail surrounding the city. Visit Dunning Springs Waterfall and Phelps Park with its covered pavilions and kiddy park or walk for miles on the path following the Iowa River near Palisades Park. In the warmer months, rent a kayak and gaze at the chalky limestone bluffs, known as "chimney racks," that rise above the clear water.
These formations run along the Upper Iowa River and are best seen from the seat of a kayak. When it is too cold to navigate the river, drive to the tiny town of Bluffton and view them from the bridge. The Upper Iowa River is recognized as one of the most beautiful places to kayak in Iowa and the United States. I drove the backroads enjoying the countryside and naked cornfields on my way to McGregor.
Fifth Stop on Iowa Road Trip: McGregor
McGregor, a tiny town boasting an Old West vibe, was once a prominent city and major steamboat port along the Mississippi River. Today, McGregor boasts less than 900 residents and is a cool place to stop. The McGregor Historical Museum houses a comprehensive collection of photos and artifacts describing the local history.
The Backwoods Bar & Grill features tasty food and offers overnight patrons simple clean rooms with period furnishings upstairs over the saloon. I enjoyed local hospitality while sitting at the bar. Several locals were celebrating a birthday and invited me to join in the merriment. Just outside of McGregor, I discovered The Great River Road.
The Great River Road 
The Great River Road is a collection of state and local roads that follow along the Mississippi River through Minnesota, Wisconsin, Iowa, Illinois, Missouri, Kentucky, Tennessee, Arkansas, Mississippi, and Louisiana. I love to travel without a timeframe. At one point, I pulled off the main road to stop at a park. After driving about a mile, I crossed some railroad tracks that seemed foreboding in my little rented Spark. I continued down the dirt road and finally arrived at the park.
Trees stood off the shore surrounded by water. It gave the area a swampy feel, and I could imagine myself tying together a wooden raft, scavenging for a long pole, and pushing my way upriver just like Huckleberry Finn and Tom Sawyer. After my short break and a little daydreaming, I continued down The Great River Road to Dubuque.
Sixth Stop on Iowa Road Trip: Dubuque
The National Mississippi River Museum & Aquarium is an interactive museum featuring exhibits and animals from the area. I learned how the river was once one of the largest transportation systems in America. Placards and photos explained the previous hardships of life along the river and illuminated the historical dangers of heading west. The aquarium contains assorted fish, and both children and adults line up to pet the baby stingrays. After the museum stop, I was off to Cedar Rapids.
Seventh Stop on Iowa Road Trip: Cedar Rapids
Perusing the Grant Wood galleries at the Cedar Rapids Museum of Art was a highlight during my visit to Cedar Rapids. During my tour, I saw an exhaustive exhibition of Grant's work displaying some of his lesser-known works: art made from iron and pen and ink sketches done in his youth.
Before my visit, I was only familiar with Wood's 1930 painting "American Gothic," the painting now known as the American Gothic House in Eldon, Iowa. It portrays the kind of people he thought would live in the house—a farmer standing beside his daughter who is often mistaken for his wife. The painting is named for the architectural style of the house.
The exhibits led me through his youth and into his final works. It was exciting to see how his style and talent progressed over the years. My last stop on my Iowa road trip—before completing the loop and returning to Sioux City—was Pella.
Final Stop on Iowa Road Trip: Pella
Dutch settlers congregated in Pella before moving northwest to Orange City. Many people in Iowa suggested that I stop at Jaarsma Bakery before heading home. The bakery bursts with cookies, cakes, and pastries. Renowned for "letters," S-shaped flaky pastries filled with almond paste, and their almond paste-filled cookies that are equally delicious, I purchased a sampling for the long drive.
An Iowa road trip is the perfect opportunity to venture out and experience the many fabulous sights, smells, and tastes of the Midwest.  Savor the long drives and welcome the slower lifestyle and friendly interactions with locals. Be sure to find out more great suggestions from Wander writers about things you can see and do when you visit Iowa.
---
As is common in the travel industry, the writer was provided with accommodations, meals, tours and other compensation for the purpose of review. While it has not influenced this review, the writer believes in full disclosure of all potential conflicts of interest.