I arrived at Hotel Grinnell, in Grinnell, Iowa around 8 p.m. on a summer evening. The small town of Grinnell, halfway between Des Moines and Iowa City just off Interstate 80, is home to about 10,000 residents and 1,600 Grinnell College students. Because of the liberal arts college, Grinnell has a fun cool vibe with great food, art, and culture. I discovered that the chic, environmentally-friendly Hotel Grinnell, actually once a 1920s junior high school, offered me a welcoming, comfortable stay in the heart of the Midwest.
Welcome to Hotel Grinnell
The green hotel features 43 guest rooms, plus two bunk rooms, and a penthouse suite. A boardroom, ballroom, auditorium, and outdoor patio accommodate events. There's also an in-house fitness center.
Hotel Grinnell's eco-friendliness begins with the building. It's a former 1921 limestone junior high school, kept much the same on the outside except for the addition of modern windows.
As is common in the travel industry, Wander With Wonder sometimes receives complimentary products and services. Wander also earns income from ads and affiliate links on our site. Some of those links are for Amazon. As an Amazon Associate, Wander earns from qualifying purchases. None of these practices influence our reporting, but we believe in full disclosure. If you click an ad or affiliate link on our site and make a purchase, we may earn a commission at no additional cost to you. We thank you for your help - it is what keeps Wander bringing you great content. For further information please visit our
legal page
.
Inside, the original terrazzo and wood floors were refurbished and retained. Locally manufactured, recycled iron was used to make bed frames and furniture. LED lighting throughout the property includes touches like the retro-fitted original scoreboard in the bar. Even small details are a nod to the environmentally-friendly ethic of the property. Guest registration forms and invoices are printed on recycled lined notebook paper. And, eight bicycles invite guests to roll through town, sans auto.
A living plant wall in the lobby complements contemporary art and furnishings. "We hope [the wall] adds a boost of oxygen to your first moments with us," says owner, Angela Harrington. "We also pump fresh air through the building to keep our team and guests healthy, 24-7." The property uses high-efficiency heating and cooling systems and non-toxic cleaning products.
Green Features in Hotel Grinnell Rooms
My room featured many eco-friendly options. Recyclable items had their own section in my guestroom wastebasket. There were also numerous organic towels and two fluffy robes. "Our linens and towels are all organic," Harrington says. "And the seller donates all returned items to Habitat for Humanity."
In my ADA-accessible bathroom, I saw more evidence that the Hotel Grinnell owners have the environment in mind. "All shampoo, conditioner, and soaps are in bulk containers instead of all those little bottles going to the landfill," Harrington says. "They are also organic just like the linens."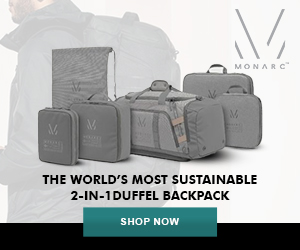 Even the snacks and food amenities in the room showed the hotel's eco-friendly side. Non-GMO sugar and sugar substitute ecoSticks accompanied non-GMO Half & Half near the coffeemaker. Inside a "Snacks & Stuff" basket, water was packaged in a carton, not a plastic bottle. Guests receive an added bonus when they photograph their Boxed Water and post it with the #betterplanet hashtag. Boxed Water and the National Forest Foundation will plant two trees for each of these photos posted with the hashtag.
Guestrooms on my floor featured tall windows, blackout shades, and high ceilings. Rather than a "Do Not Disturb" sign, a men's tie read "NOT NOW." A large blackboard occupied one wall and a small desk stood beside the TV. Two massive paintings added color. The rooms offer an upscale feel for the renovated schoolhouse.
After a long afternoon drive and a hot shower, I slept soundly in my comfortable bed.
Eco-friendly Dining and Drinking
Hotel Grinnell's onsite restaurant, The Periodic Table, offers compostable and post-consumer-based to-go containers and service products. The bar is also moving to paper and stainless steel straws.
Twenty cocktails and a small list of California and imported wines filled the menu. There were also eight Iowa craft brews plus domestic and imported beers.
Striking black and white tiles covered the bar floor. I also found comfortable couches and leather high-top bar chairs. A chalkboard menu and vintage scoreboard completed the look. I enjoyed complimentary wine as a nightcap.
Exploring Grinnell
During my stay, I walked to The Peppertree at The Depot Crossing for dinner. Hanging outdoor lights turned the restaurant patio into a fairyland. Trains whizzed by, right behind the building.
In the dining room, I ordered a generous wine pour for only $4.50. Savory, creamy chicken and rice soup filled my huge bowl. I also ordered a side salad and Parmesan peppercorn dressing. It came with a personal loaf of bread and whipped butter. The hearty meal only cost about $20.
I walked back to the hotel through the park. Alternating colored lights enhanced fountain sprays where local kids played. A young teen leisurely rode by on his bike. The picnic shelter was brightly lit as well.
During the day, I loved visiting Grinnell's old Merchants National Bank Building. It's one of eight Midwestern "jewel-box"-style banks designed by legendary architect, Louis Sullivan.
At lunchtime, I grabbed some food inside the bright and spacious Comeback Cafe. A spinach tortilla surrounded my tasty veggie wrap, one of many sandwiches and salads on the menu. Then, a blended mocha frappe cooled my steamy five-hour drive towards home. I had enjoyed discovering the green Hotel Grinnell. I recommend the schoolhouse-turned-chic-boutique stay if you find yourself traveling along I-80 in Iowa.