Elkhart Lake conjures spiritual thoughts in people. Despite sad and gruesome Native American stories of love triangles and drownings in the lake, local tribes still consider it a spiritual place with healing waters. When Judy Salzwedel, owner of Victorian Village Resort describes autumn on the lake, she says, "It just sparkles like angels put glitter on the lake." The quiet of winter? "You feel you can hear God whisper when you're outside."
Tear yourself away from the lake, stroll downtown for dinner, and you're likely to see a Lamborghini parked on the street. Because this little village, 60 miles north of Milwaukee, population 965, has two strong lures: It's the idyllic Midwestern lake resort and an important part of American racing history. On a recent trip I had a chance to explore both. Here are my favorite ways to get outdoors in Elkhart Lake.
1—Go for a Swim in Elkhart Lake

Swimming is most basic to all lake resorts: No watercraft required, just a swimsuit. I swam every day during my three-day visit. The water was in the low 70s, which felt fine once I got in.
As is common in the travel industry, Wander With Wonder sometimes receives complimentary products and services. Wander also earns income from ads and affiliate links on our site. Some of those links are for Amazon. As an Amazon Associate, Wander earns from qualifying purchases. None of these practices influence our reporting, but we believe in full disclosure. If you click an ad or affiliate link on our site and make a purchase, we may earn a commission at no additional cost to you. We thank you for your help - it is what keeps Wander bringing you great content. For further information please visit our
legal page
.
Some of the resorts have private beaches, which they cordon off with orange rope. Otherwise, Fireman's Park welcomes the public, charging $3 for adults and $1 for kids. Volunteer firemen bought the property in 1931, and a 10-year-old can go out 50 yards and still be only waist-deep. I heard that on a hot summer Saturday afternoon, a thousand people can swarm this family-friendly beach.
My late summer visit corresponded with an unusually cool and rainy summer. I had the private beach in front of the Osthoff, where I was staying, practically to myself.
2—Kayaking on Elkhart Lake

Elkhart Lake is what's geologically called a kettle lake. These are holes in the ground left behind by departing glaciers. As the glaciers moved on, parts of them broke off and took an extra thousand years to melt, leaving a kettle. Wisconsin is full of these kettles. The ones with water in them are called kettle lakes. Those without water are simply called kettles. Many of the kettles are shallow, but Elkhart Lake is a doozy—119 feet at its deepest point.
Swimming had kept me close to shore, but kayaking let me explore the deeper parts of the kettle lake. Douglas Dier of Ecology Outfitters met my small group at the lakeshore with a bunch of sea kayaks. We had a charming morning: a windless weekday near summer's end, no powerboats on the lake, the water glassy, and peaceful. Once Douglas adjusted footpegs, got everybody in a life jacket and made sure we basically understood a paddle, we set off. It took us a few minutes to adjust to the sea kayaks, which are longer, feel tippier than recreational kayaks, and are extra responsive to any hip movement.
While we paddled, I asked Douglas about his life by the lake. He owned a coffee shop in Kohler before switching to the outdoor business. He loves his present life, but bemoans his lack of access to the state's best ice cream, which he stocked in his café. Every Wednesday he leads the Wacky Paddlers Club (ages 51-92) on paddling adventures. The club has a core group of locals, but visitors are welcome. When it gets too cold to kayak, he leads snowshoe tours.
3—Stand Up Paddle Boarding on Elkhart Lake

Perhaps the stories of healing waters are true. I really couldn't get enough of Elkhart Lake. After kayaking, I took a lunch break, then returned to rent a stand-up paddleboard from Victorian Village Resort. I'd been on guided SUP trips a few times before, but this was my first chance to get a SUP and take off without a guide.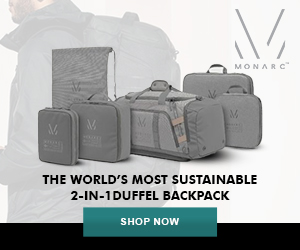 Boat traffic had picked up by the afternoon, so I tried to stay out of their way. My SUP skills are still pretty basic, so even a small wake tests my balance. I found a peaceful cove and paddled around a bunch of lily pads, then stopped and tried to remember SUP yoga moves I learned in a class earlier this summer.
One of the things I love about SUPs is how versatile they are. If you get tired of standing, you can kneel. Or you can just lie on your back for a while and watch clouds.
4—Pontoon Boating on Elkhart Lake

One evening I went with a group of about 20 people on the Elkhart Queen, a pontoon boat, piloted by Captain Jim Benson. Captain Jim, a retired history teacher, filled us in on Elkhart Lake geology and history while we cruised around. Most of the lakefront property is privately owned he said, which is one of the reasons Fireman's Park is such a community asset. He traced the whole settlement of the area, dating back to the 1787, when the US purchased the Northwest Territory. The US government launched a campaign to entice Americans to settle in the area. "If you don't inhabit an area, people take it away," the captain said, casually steering the boat as the sun set. The 1841 Extension Act provided settlers with cheap acreage if they came and built a house. German immigrants answered the call. By the 1870s, it became a resort town, with people flocking from Chicago to experience the peace and healing waters.
And they still do today, for pleasant experiences like relaxing on a pontoon boat.
5—Go-carting at Elkhart Lake

Much as I loved the lake, I had to explore Elkhart's racing history, too. The place to do that is Road America, a famous four-mile race track that stages more than 600 events per year. According to John Calhoun, director of the Elkhart Lake Historic Race Circuit Society, who welcomed my group to the track, "Road America is the longest and finest road racing circuit in America."
Racing started in 1950 on roads of Elkhart Lake and environs. Some accounts claim up to 135,000 people came to watch these races. You can see the historic plaques around town commemorating tricky parts of these street racing courses, such as "The Hard Left" and "Wacker's Wend."
For safety reasons—probably to do with top speeds of 120 mph—authorities curtailed road racing after a few years. Road America was built, holding its first races in September 1955.
Following a welcome talk and short film about Elkhart's racing history, my group went go-karting. This was my first time ever. In fact, I didn't even know what a go-kart looked like, and was shocked to see how they sit flat on the ground. I stayed in the slow lane, being more comfortable on quiet transport, such as paddleboards and kayaks. But most of the go-karters got into the racing spirit, roaring by at high speeds. Nobody crashed so I considered it a great success.
6—Hike the Ice Age Trail
Milwaukeean Ray Zilmer began fighting for an Ice Age Trail in the 1950s. A lawyer by trade and an avid naturalist, Zilmer wanted to commemorate the route of the last glaciers that moved across Wisconsin. But it wasn't until 1980 that President Carter signed the Ice Age National Scenic Trail into law.
The full trail stretches 1,200 miles, all of it in Wisconsin. I went with a group of about 10 to Kettle Moraine State Park to hike a teensy bit of it. Jackie Scharfenberg, a naturalist with the Department of Natural Resources, gave us a geology lesson as we tramped through the woods. The last glaciers receded about 10,000 years ago, she said, and are responsible for much of Wisconsin's landscape. Moraines are masses of glacier-borne rocks and sediment. Or, what people with little geological knowledge would probably call hills.
Nowadays people come to get away from cities, check out the moraines and the kettles, dodge mosquitoes and look for birds. More than 230 species of birds pass through the park, Jackie told us, including rare cerulean warblers. "A lot of birders come through, especially during migration. If you're here in spring, the forest is a cacophony of sound."
7—Wander the Town
My other favorite thing about Elkhart—besides the lake and its unusual racing history—is all the Victorians. The small town is packed with historic buildings, lush gardens, and cute shops. I found the best place to get espresso, the train-themed Off the Rail, and artsy souvenir shopping at Two Fish Gallery.
One evening I marveled at a grouping of statues called "The Pledge," which depicts school kids earnestly saying the pledge of allegiance. Dedicated in 2011, this work by Glenna Goodacre hearkens back to the old days of small-town wholesomeness, a la Andy Griffith.
A little farther down the street, I come to Saint Thomas of Aquinas, a mid-century modern Catholic Church built in 1967. The light of the church flowed out into the twilight.
The town felt safe and caring, right down to the church's changeable letter sign: Welcome NASCAR drivers and fans.
For more information, see the Elkhart Lake, Wisconsin Tourism Website. Check Wander for more great things to do in Wisconsin.
---
Note: As is common in the travel industry, the writer was provided with accommodations, meals, tours, and other compensation for the purpose of review. While it has not influenced this review, the writer believes in full disclosure of all potential conflicts of interest.