How much do you know about the cranberries on your holiday table? Believe it or not, those cranberries probably came from Wisconsin. More than 60 percent of the nation's cranberries are grown in the state's central and northern regions, something I learned on a recent visit.
But, that's not all I learned. For starters, "crane berries" got their name because European settlers thought the blossom looked like a crane's head.
I also learned cranberries don't grow in water—they grow on low running vines in sandy bogs and marshes. Because cranberries float, growers flood the marshes at harvest, "comb" them off a vine using a picking machine and direct them over the water to a conveyor belt that deposits them into a waiting bin. To learn more, check out The Cranberry Cookbook. In addition to recipes, it is filled with fun features about the cranberry industry.
As is common in the travel industry, Wander With Wonder sometimes receives complimentary products and services. Wander also earns income from ads and affiliate links on our site. Some of those links are for Amazon. As an Amazon Associate, Wander earns from qualifying purchases. None of these practices influence our reporting, but we believe in full disclosure. If you click an ad or affiliate link on our site and make a purchase, we may earn a commission at no additional cost to you. We thank you for your help - it is what keeps Wander bringing you great content. For further information please visit our
legal page
.
You can discover more fascinating facts about cranberries and experience cranberry country for yourself when you visit Wisconsin and explore the Wisconsin Cranberry Highway.
Planning a Trip
Cranberries are usually harvested from mid-September through October, so if you want to see the bright berries floating in flooded beds, tour the marshes or celebrate cranberries at a festival, you'll want to go then. Some communities plan activities and festivals when the plants bloom in late June through early July.
Stevens Point made an excellent base for exploring the region because it is right on I-39 and slightly larger than Wisconsin Rapids. As a result, it seemed to have more hotel and dining options, making it the best place to stay during a visit. Warrens, which is home to the Wisconsin Cranberry Discovery Center and a major cranberry festival, has a population of fewer than 400 people.
Wisconsin's Cranberry Highway
For a peek at seas of red cranberries, drive Highway 54 (Plover Road in Stevens Point) to Wisconsin Rapids, where you'll turn left (south) at Wisconsin River Drive. Pick up Highway 54 again north of Nekoosa or continue south to Highway 173. Either highway takes you to the heart of cranberry country.
You can't go wrong whichever highway you choose. Wisconsin's Cranberry Highway isn't one route; it's a region. Just pick one of the two and head west to Highway 80. Take Highway 80 north to Pittsville for optimal berry viewing. Keep in mind, you won't see vibrant floating berries except in mid-September to October.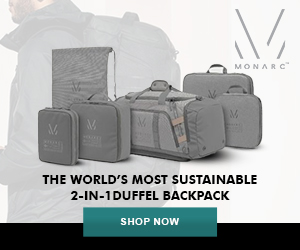 It's still a beautiful drive at other times of the year, though. During the fall, visit the Sandhill Wildlife Area to see the colorful leaves of oak and aspen trees. If you're lucky, you may spot a few American bison. From July 1 through August 15, you can pick blueberries, raspberries and other berries at Necedah National Wildlife Area. The 58,000-acre Meadow Valley Wildlife Area is excellent for birding, canoeing, and similar outdoor activities.
As you drive through Wisconsin Rapids, be sure to stop at Rubi Reds, a food market specializing in cranberry goods. In addition to selling fresh cranberries, dried cranberries and cranberry-infused treats, the family-owned store also sells Wisconsin cheese and local products.
Cranberry Marsh Tours
Driving past the marshes is one thing; seeing them up close and learning about the harvesting process is another. Most cranberry communities offer cranberry tours during harvest season as do many cranberry festivals. One of the most popular tours is the Splash of Red Cranberry Harvest Tours conducted by the Pittsville High School FFA students. The $20 tour includes picking fresh fruit off the vine, a cranberry-centric lunch and a cranberry-filled gift bag.
The Wetherby Cranberry Company also offers tours from late September through mid-November. In addition to watching the production process on the $10 tour, you can slip into hip boots for an additional $10 and wade into a floating bed for a cranberry selfie. Come back the last Saturday of June for Cranberry Blossom Day.
Lake Nokomis Cranberries, Inc. hosts free cranberry harvest tours throughout October. Seating is limited, though, so get there early or call for reservations. While there, shop for cranberry products and sample cranberry wine produced using only cranberries grown onsite.
If you miss out on Lake Nokomis Cranberries' free tours, head to Manitowish Waters instead. The cranberry growers association there organizes free cranberry tours year round every Friday at 10 a.m. No reservation is required.
Wisconsin Cranberry Discovery Center
Warrens, the Cranberry Capital of Wisconsin, has its own cranberry museum. To get there from Stevens Point, head to Wisconsin Rapids and take Highway 173 to County Highway EW.
Visits begin with a short video and continue with exhibits about the evolution of the cranberry industry in Wisconsin. It's a small museum, but for $5, you'll definitely learn a lot. Highlights include vintage tools, a 150-year-old Native American dugout canoe and a 1914 Model T Ford used to transport cranberries.
Even if you're not a museum person, you won't want to miss the museum's vintage ice cream parlor, featuring 11 different cranberry-flavored ice creams and other cranberry treats.  The museum also has a gift shop where you can purchase cranberry goodies to take home.
Cranberry Festivals
From cranberry foods to marsh tours, there's no better way to immerse yourself in all things cranberry than to attend a cranberry festival. Warrens Cranberry Festival is the largest, boasting marsh tours, food booths, arts and crafts booths, antique and flea market, pancake breakfast, and more. Your purchase of a $6 marsh tour ticket includes admission to the nearby Wisconsin Cranberry Discovery Center.
Stone Lake Cranberry Festival also includes marsh tours, pancake breakfast, and crafts but adds a cranberry baking contest, pie social, bake sale and a "Krate Derby". Busses for the $5 marsh tours leave every 30 minutes and take about an hour.
Mark your calendar for Eagle River's Cranberry Festival next year, taking place on October 5 and 6, 2019. This impressive festival lays claim to the world's largest cranberry cheesecake as well as 275 arts and crafts vendors. There are also marsh tours, fresh cranberry sales, and the Cranberry Beer and Wine Garden, where you can sample locally-made cranberry beer and wine.
You can't go wrong with a festival called Cran-A-Rama. The Manitowish Waters event features a cranberry cooking contest and "Taste of Harvest," showcasing local restaurants and vendors. There are also free marsh tours and 45-minute fall color pontoon cruises.
Now that you know your holiday cranberries likely grow somewhere along the Wisconsin Cranberry Highway, how creative can you get with those little winter berries? Be sure to discover all of the other great things you can do when you visit Wisconsin courtesy of our Wander writers.
---
As is common in the travel industry, the writer was provided with accommodations, meals and other compensation for the purpose of review. While it has not influenced this review, the writer believes in full disclosure of all potential conflicts of interest.