Outdoorsy and wannabe outdoorsy people visiting Portland will find 100 reasons to get outside in the new book Easy Portland Outdoors. Portland local—and Wander contributor—Teresa Bergen wrote Easy Portland Outdoors for people interested in fun but not overly taxing adventures.
Want to know which public gardens you can visit with your dog? Where you can kayak with your kids? Which of Portland's outdoor pools are wheelchair accessible? It's all in here. Adventures range from trying golf for the first time to learning to operate a Segway, from taking a ghostly walking tour to careening down the Willamette River in a jet boat. Most of these adventures can be accomplished in a day. A few are more epic in scope but still easy.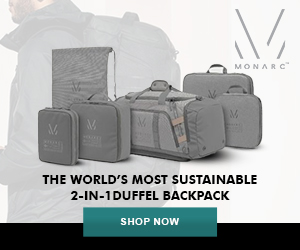 Portland is a haven for nature lovers—17.8 percent of the city is parkland, it's bisected by a major river, and both mountains and beaches are less than two hours away. Whether you're a visitor or a local, don't miss out on all the easy outdoor fun.
Wander With Wonder contains affiliate links and we sometimes receive complimentary products and services for review. While it has not influenced this review, we believe in full disclosure. If you click through and make a purchase, we may earn a commission, at no additional cost to you. We thank you for your help — it is what keeps Wander With Wonder bringing you great content.
Easy Portland Outdoors is available from Powells.com and Amazon, in local Portland bookstores, or directly from Reedy Press.
Be sure to check out all of the recommended travel reading on Wander here.
---
This post is shared as a courtesy! If you are interested in partnering with Wander With Wonder for coverage of an upcoming event or opportunity please contact us.