I'd heard from family in Michigan—not to mention several friends—that there was something special about Ann Arbor, so I jumped at the chance to check it out when Visit Ann Arbor invited me. I discovered a vibrant town filled with food, libations, culture and more.
Ann Arbor is a Mecca for Foodies
Located 40 miles west of downtown Detroit, the city of Ann Arbor may be best known as the home of the University of Michigan. One of the eight original "Public Ivies," the university is considered by many to provide an Ivy League education at a public school price. As such, it attracts students and faculty from around the globe, and they have brought with them the foods of their native lands.
My foray into Ann Arbor's culinary scene began at Ayse's Turkish Cafe. Specializing in home-style Turkish dishes, the menu at Ayse's (pronounced EYE-shuh) varies daily based on what's available in the market. However, you can expect to find lentil soup, lamb, and vegetarian dishes on the menu. My favorite dish was the beets in yogurt.
As is common in the travel industry, Wander With Wonder sometimes receives complimentary products and services. Wander also earns income from ads and affiliate links on our site. Some of those links are for Amazon. As an Amazon Associate, Wander earns from qualifying purchases. None of these practices influence our reporting, but we believe in full disclosure. If you click an ad or affiliate link on our site and make a purchase, we may earn a commission at no additional cost to you. We thank you for your help - it is what keeps Wander bringing you great content. For further information please visit our
legal page
.
I also fell in love with Casablanca, a Moroccan restaurant located in a repurposed Taco Bell in neighboring Ypsilanti.
Don't let the exterior—or interior—of this restaurant fool you; it's one of the area's best. You'll definitely want to sample the bistilla, a mix of omelet, shredded chicken, and ground almonds flavored by orange blossom and water wrapped in phyllo dough.
Miss Kim brings Asian flavors to Ann Arbor. Although owner Ji Hye Kim focuses on Korean dishes like kimchi and rice bowls, she also serves Vietnamese-inspired banh mi sandwiches and Taiwanese-style gua bao buns with pork belly or mushroom filling. Bonus: Miss Kim pays its workers well enough to have a no-tip policy.
There's no shortage of options if you're not an adventurous eater. Mikette has a simple menu of dishes like shrimps, ratatouille, and roast chicken Provencal while The Earle serves classic steak, salmon, and chicken entrees complimented by one of the best wine lists in the Midwest. (The Earle has a cellar inventory of up to 14,000 bottles with 1,400 wines on the list at any given time.)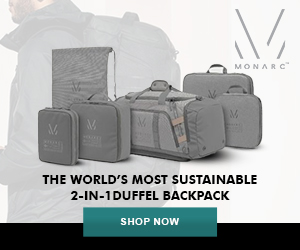 For a more casual meal, don't miss Zingerman's Delicatessen, named one of the nation's best delis by Food and Wine Magazine. The made-to-order corned beef, pastrami, chicken, or turkey sandwiches can be a bit pricey ($18.99 for a large) but are large enough to feed two or more.
Late Night Libations in Ann Arbor
Ann Arbor has a vibrant cocktail scene, too. My favorite establishment was probably The Last Word, a speakeasy regularly recognized as one of the best places to get a craft cocktail in the Midwest. I enjoyed the bourbon-based Old West Side, but The Osborn, a mix of gin, pineapple, and jalapeno topped with ginger beer was also refreshing. Come on Thursday from 9:30 p.m. to 12:30 a.m. for live jazz.
The Ravens Club is another great craft cocktail bar. Here, I sipped a Manhattan in a dim room illuminated by soft red light. Although I prefer bourbon cocktails, I'd definitely return to the Ann Arbor Distilling Company for a White Russian made with the distillery's own vodka and its own coffee liqueur.
Ann Arbor is also known for its breweries. If you're more of a beer drinker than a cocktail drinker, head to Ann Arbor Brewing Company, the city's first microbrewery, and order the Bollywood Blonde or the Strawberry Blonde, two of its most popular brews.
Visiting the University of Michigan in Ann Arbor
The University of Michigan has several museums, an arboretum, and a botanical garden. I began with a visit to Kelsey Museum of Archaeology. Founded in 1928, the museum has more than 100,000 objects, more than half found by the university and brought back to campus. The most striking exhibit, though, is a reproduction of the Villa of Mysteries.
Next, I toured the Gerald R. Ford Library. Unlike other presidential libraries, which combine a museum with the archives in one space, President Ford located his museum in Grand Rapids and his archives in Ann Arbor. There are a few displays on his life downstairs, but the highlight is touring the archival library upstairs.
I spent about an hour strolling through the University of Michigan Museum of Art with its impressive collection of more than 18,000 works. I could have spent half a day wandering through Matthaei Botanical Gardens, especially its bonsai collection, and through the Peony Garden at Nichols Arboretum.
One of the highlights of my trip to Ann Arbor was a tour of the University of Michigan Stadium.
I'm not a college football fan and certainly not a Wolverines fan—I graduated from Big 10 rival Indiana University—but there's something awe-inspiring about standing mid-field in the "Big House." Tours are offered at 10 a.m., 1 p.m., and 3 p.m., Monday through Friday ($15).
Beyond the University in Ann Arbor
Ann Arbor is also home to the Willow Run Bomber Plant, the largest industrial facility in the world when it was built in 1941. Between 1942 and 1945, it produced one B-24 Liberator bombers every 59 minutes.
The Yankee Air Museum tells the story of the men and women who built these plane as well as gives an overview of military aviation from World War I through the Vietnam War. It's fascinating, but for me, the "wow" moment was actually flying on the Yankee Doodle Dandy, the museum's C-47 military transport aircraft.
Shopping is another off-campus option. Pop into Underground Sounds or Wazoo Records for a vinyl album, wander the bookshelves at Literati or West End, or find the perfect Michigan souvenir at Cherry Republic. I also liked the handmade papers at Rock Paper Scissors and the crafty offerings at Roeda Studio.
Where to Stay in Ann Arbor
If you want to stay downtown, I recommend booking a room at The Graduate. Conveniently located across the street from the university, it plays off of the college theme with chalkboard murals of math equations, University of Michigan pillows on the beds, and other fun touches.
For a break from downtown, try The Kensington Hotel. I was impressed with the friendliness of the staff and the attention to detail during my stay. The rooms were clean and comfortable, and it was only a few minutes' drive to downtown, where you'll find plenty of parking on non-game days. My visit to Ann Arbor provided plenty of opportunity to discover a vibrant city filled with international food flavors, great libations, history, culture—and yes, great college football.