Adventure travel lets you get out in nature and experience life in a new way. Here are tips to choose the best adventure travel experience.
To escape from busy cities—and spend an active vacation in a beautiful place—is what most travelers strive for today. Adventure travel is very popular in the world. It might include photo hunting for whales and penguins from a ship in Antarctica, battling the elements to climb Chomolungma (Everest), a jeep safari in Tanzania's Serengeti National Park, and racing on a Formula 1 track. So, the location does not matter, the main thing is carefully planning that adventure travel experience. Here are a few tips to help you decide the best adventure travel experience for you.
What is Adventure Travel?
Adventure travel is a journey into a natural environment. Usually, if you book an adventure tour, it includes your transportation. Adventure travel provides an escape from routine, a chance to meet new people, and a time to experience the unusual. Your journey is best when you plan because out in nature is no place for accidents and surprises. Adventure tours usually have a well-defined cognitive goal—to see, touch, feel, understand, fight the nature elements. By choosing such a tour, you are an active participant in the events. You learn to overcome obstacles and gain new experiences.
At the same time, an organized adventure tour protects you as much as possible from daily chores. This is the main difference between an adventure tour and wild tourism when you have to take care of everything yourself. When you book an adventure travel tour, your goal is to have fun and rest. You will not be burdened with heavy luggage, forced to pitch a tent, or look for a place for the night.
As is common in the travel industry, Wander With Wonder sometimes receives complimentary products and services. Wander also earns income from ads and affiliate links on our site. Some of those links are for Amazon. As an Amazon Associate, Wander earns from qualifying purchases. None of these practices influence our reporting, but we believe in full disclosure. If you click an ad or affiliate link on our site and make a purchase, we may earn a commission at no additional cost to you. We thank you for your help - it is what keeps Wander bringing you great content. For further information please visit our
legal page
.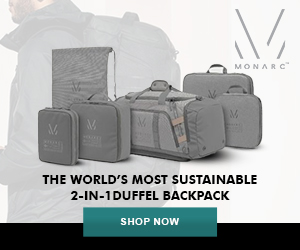 During an adventure tour, the company provides you with the most comfortable conditions. A guide will always help you to deal with any issue and assist in problem-solving, be it choosing the right boots, finding kayaks for heavy people, or providing you with necessary medications. This allows you to enjoy the main components of your journey—exotic nature, active pastime, and an aesthetic or spiritual component.
Advantages of Adventure Tours
There are many advantages of booking adventure tours. Some include:
experiencing new things and new emotions
taking part in outdoor activities
getting physical exercise
having the opportunity to get away from everyday life
fighting phobias and feelings of insecurity
being able to make adjustments to the adventure scenario, depending on your wishes
Sport or Active Pastime?
Adventure tourism is divided into two categories: sports and travel. There are about seventeen subtypes of adventure sports, including kayaking, parachuting, base jumping, and more. Nature in adventure sports is sometimes an obstacle to be overcome.
The world's most popular adventure sport is water sports. This can include:
diving in Egypt, Malaysia, Indonesia, Philippines, Cuba, and Hawaii
surfing in the US (Florida and California) and Australia (Sydney);
rafting on the rivers of Canada and the USA
Articles Related to Adventure Travel
Are You Ready for Adventure Travel?
Adventure travel is an expedition to unpopulated areas or areas with difficult natural and geographic conditions. For example, an expedition across the snowy valleys of Alaska on dog sleds or a tour to the hinterland of Nepal to explore spiritual practices.
Adventure tours include different types of active and extreme tourism, but they are usually accessible for the average tourist without special physical training (with the exception of things like mountain climbing or long-distance biking). So, if you are choosing a certain type of adventure travel, focus on the emotions you would like to get and listen to your inner voice. We hope these tips—along with more great articles on Wander about Adventure Travel—help you decide on the best experience for you.
Adventure Travel: Active Vacations for Active People