Sunshine prevails more than 300 days a year in Bend, Oregon, enticing adventurers to explore this outdoor playground with numerous trails to hike, bike, and run, mountains to climb and ski, and rivers to fly-fish and raft. Tetherow, a 700-acre master-planned community with lodges, vacation rentals, three restaurants, and a golf course rests nestled within the Deschutes National Forest at the base of Cascade Peaks. Shopping and farm-to-table dining make this Central Oregon region a spectacular place for long vacations or a quick weekend getaway.
Accommodations at Tetherow Resort
My friend, Connie, and I escaped to Bend for two days where we stayed in one of the 50 luxury rooms at the Tetherow Resort. The room's blue and brown color scheme and full-length windows opening to the high-desert landscape created a symbiotic flow between the outdoors and inside.
The Tetherow sports center is open to both guests and residents. It offers numerous fitness classes, a large gym, sauna, steam room, and heated pool. The Tetherow Café carries food and drink options for those on the run. Trails link to the forest nearby, and golf aficionados love the award-winning 18-hole course.
Wander With Wonder contains affiliate links and we sometimes receive complimentary products and services for review. While it has not influenced this review, we believe in full disclosure. If you click through and make a purchase, we may earn a commission, at no additional cost to you. We thank you for your help — it is what keeps Wander With Wonder bringing you great content.
Lunch at The Row
The Row at Tetherow is open all day and boasts a casual pub-style ambiance. We stopped for lunch, and Connie dined on fish tacos while I enjoyed the carnitas topped with cabbage slaw, chimichurri, guacamole crema, lime, and cotija cheese.
Walking Shelvin Park in Bend, Oregon
Shelvin Park is located less than three miles from Bend. The park has three picnic areas and an extensive trail system. We hiked on the relatively flat trail and over a footbridge crossing Tumalo Creek until the unforeseen rains drove us back to the car.
A Bite of History
Back at Tetherow, we donned dry clothes and made our way downtown to the historic original Pine Tavern founded in 1936 by Maren Gribskov and Eleanor Bechen. Today, the Tavern has passed through five different owners, and the food has alternated between casual and gourmet cuisine with each change. During dinner, we savored Long Island iced teas and a variety of scrumptious appetizers.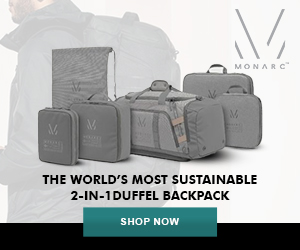 Snowshoeing with Wanderlust Tours
The following day we ventured out for a Wanderlust Tour. Dave, the president/owner, and his wife Aleta have received several awards for their participation in building a robust community. Dave drove us to the base of Mt. Bachelor for a snowshoeing expedition and an education in nature.
Wanderlust Tours offers outdoor half-day guided tours for explorers interested in canoeing, kayaking, snowshoeing, hiking, and caving. The activities take place in Bend, Sunriver, and Sisters, Oregon. With sustainability and minimal impact on the top of his mind, Dave illuminates the relationship between nature and humans. Since Wanderlust Tours's inception in 1993, Dave strives to instill new respect for and appreciation of nature in each of his guests.
A New Appreciation for Nature
We stopped at Farewell Bend Park, and Dave pointed out and explained the tuff rock. It is an igneous rock ejected from a vent during a volcanic eruption. The stone is like glass and contains fragments of bedrock, tephra, and volcanic ash.
We learned about local flora and fauna and how to identify the snow tracks of a squirrel and a red fox. As we trudged through the deep snow during a light flurry, Dave schooled us on the life of the Washington hemlock. He explained why certain trees grow at specific elevations, the water needed for each type of tree, and why trees with differing amounts of lignin and cellulose survive winter storms differently.
Dave is passionate about the area and said, "Bend is everything that embodies community. People come to Bend not only to enjoy the area but also to contribute their special talents to the benefit of the community. Whether you are a physician, artist, or entrepreneur, everyone has something that they can give to the whole."
After snowshoeing, Dave poured us hot chocolate and topped it with marshmallows to warm us up from the inside out.
The Old Mill District
Next, we headed for the Old Mill District. This outdoor shopping/restaurant mecca sits adjacent to the Deschutes River that runs through Bend. We dined at Flatbread Neapolitan Pizzeria where we shared an altered version of "The Farmhouse" flatbread. The thin-crusted, hand-pressed, wood-fired flatbread topped with sliced pancetta, arugula, asparagus, caramelized balsamic onion jam, goat cheese, and shaved Parmesan was delicious.
Refueled, we walked on the Mill Loop Trail that took us through an artistically animated tunnel near the river.
From the tunnel, we watched the surfers maneuver back and forth across one continuous wave that was created by a dip in the dike. We visited a few shops and made our way back to the room to get ready for dinner.
Dinner at Solomon's
Our evening began with a lemon drop and berry spice martini at Solomon's, Tetherow's fine-dining restaurant. Katie, our bartender and server, crafted the drinks. She made the martini with Crater Lake Vodka, lemon juice, Cointreau, and berry juice. The rim was coated with sugar and allspice and topped with star anise. It was sweet, spicy, and refreshing. Solomon's serves Pacific Northwest cuisine. They source ingredients from more than ten local farms ensuring that the ever-changing menu continues to intrigue and entice both locals and visitors.
We both tried the curried coconut carrot soup made with local tricolored carrots. I ordered a medium-rare Painted Hills ribeye steak crowned with fried green onions and a mind-blowing smoked horseradish. Mascarpone and chive polenta accompanied the dish. Connie opted for the Columbia River salmon topped with a tomato-ginger jam, served over asiago risotto and asparagus. The service was friendly and professional, the food delicious and memorable.
Plan Your Next Adventure
Bend, Oregon offers something for everyone, but it is a must-visit for outdoor enthusiasts. Book your next vacation any time of year, and don't forget to include one of the great activities available through Wanderlust Tours. Be sure to check out Wander for more to do when you visit Oregon.
---
As is common in the travel industry, the writer was provided with accommodations, meals, tours and other compensation for the purpose of review. While it has not influenced this review, the writer believes in full disclosure of all potential conflicts of interest.