Thinking of getting a new beach trolley? Here are some crucial things to consider before buying a beach trolley to ensure you've made the right choice.
When the sun is shining and the skies are clear, Aussies love the head down to the beach. While beach days are fun and wonderful, we can't deny there is a degree of stress involved, especially when it comes to moving from point A to point B. And more so when you have tons of gear to carry and little kids.
If you feel leaving your house and setting camp at the beach has become a sort of logistical operation, then my friend, you should seriously consider investing in a beach trolley. 
These beach-day saviors enable users to load up and carry everything to the sand in a single convenient and quick trip. If you have young toddlers, you could even load them in as well, making it extra easier to get everything and everybody to the perfect beach spot without losing any beach essentials (or kids).
As is common in the travel industry, Wander With Wonder sometimes receives complimentary products and services. Wander also earns income from ads and affiliate links on our site. Some of those links are for Amazon. As an Amazon Associate, Wander earns from qualifying purchases. None of these practices influence our reporting, but we believe in full disclosure. If you click an ad or affiliate link on our site and make a purchase, we may earn a commission at no additional cost to you. We thank you for your help - it is what keeps Wander bringing you great content. For further information please visit our
legal page
.
But before you make a purchase, there are some integral things to keep in mind. Keep on reading to learn more about buying a beach trolley.
Things to Consider Before Buying a Beach Trolley 
Beach trolleys or carts (some people call them beach wagons) can make a massive difference on your trip to the beach. Do you feel as if it is nearly impossible to reach the beach and begin enjoying the bright sunshine without spending hours preparing? You know the drill—stuffing the car or walking back and forth from the parking lot loaded with shovels, buckets, towels, drinks, surfboards, and fishing gear.
A beach trolley not only provides you storage for beach essentials but also saves valuable time—and your muscles. A beach trolley makes the settling process at the beach significantly less stressful. So, if you are looking for a simple way to carry everything you need for a fun, memorable, and stress-free beach day out with family, here are some key considerations to keep in mind when buying beach trolleys:
#1: Material 
When it comes to buying a beach trolley, its construction material is a huge factor. If you are searching for something sturdy, we recommend you to go for the wood carts; however, if you want something that can easily be squeezed or folded, consider a trolley with a metal or aluminum frame.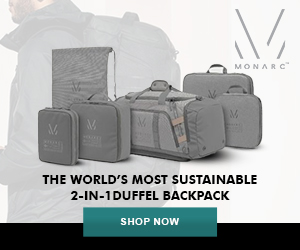 #2: Weight
Another important thing to consider is the trolley's weight, as you would not want to discover later on that you cannot use the cart just because it weighs too much. If the trolley is already heavy or difficult to move while it is empty, it is wiser to look for beach trolley models that are more compact and easier to move around after you fill them with everything you need for the day out. Additionally, lightweight beach trolleys are usually more practical when it comes to lifting them in and out of cars. 
#3: Compartments 
If you have researched beach trolleys and carts, you already know that there are some models out there that come with specified spaces and pockets for umbrellas, and/or even compartments for drinks. So it is really up to you to decide which model works best for your beaching needs.
If you need a beach wagon simply to load and carry supplies to the sand, compartments, and pockets might not be that necessary. Additionally, some trolleys even have canopies that greatly help in protecting your beach items from the hot sun.
#4: Portability 
The entire idea of a beach trolley is to make life easier, particularly when you intend to take toys, coolers, and fishing equipment with you to the beach. This is why portability is key. After all, nobody would want to fill their trolleys only to discover that they cannot actually get to their favorite spot without it being a task worthy of a strong-man competition.
Therefore, always look for beach carts that are easy to carry and push or pull. It is particularly important to consider portability if you plan to take the trolley in the car and then stock it up once you reach the beach. In such a case, buying a collapsible model is an excellent idea.
#5: Terrain 
Before deciding which beach trolley to buy, it is always a great idea to consider the terrain you intend on tackling with your new cart. If you plan to cross dunes, bear in mind that you will have to cover soft sand, or the sand can be heavy or deep, hence in such a scenario, look for a rugged, robust trolley with wheels particularly designed for soft sand.
#6: Longevity
When you are shopping for a beach trolley, we strongly suggest you first consider how often you will be using it, as well as how long you intend to keep it. If you do not live near the beach and/or are getting a trolley only for a vacation or short-term use, it makes more sense to spend less money for a beach trolley that is not designed to last for myriad years.
On the contrary, if you head down to the beach frequently, it is better to invest in a product that can stand the test of time.
#7: Cost
Cost is a no-brainer. The price of beach trolleys varies significantly. Therefore, first set a budget, think about what you want from the beach trolley, compare prices, and come to a final decision only after that.
Bear in mind that cheap or inexpensive beach trolleys generally last for only a season or two and don't really work well in soft sand. Hence, if you are on the quest for a superior and advanced trolley with wheels that work well on all kinds of terrain, be prepared to pay more.
Articles to Help You Find the Perfect Beah Vacation
Buying Your Beach Trolley
Keep in mind that every beach trolley buyer is different. Your needs and requirements while shopping for a beach trolley might differ from the requirements of another consumer.
Before finalizing a trolley or while exploring available options, we suggest you first consider how you intend to use the cart. Narrow down your options based on how you spend your time at the beach and the things you wish to carry. Be sure to check out Wander for more great family travel ideas and some of our favorite beach vacations. 
7 Things to Consider Before Buying a Beach Trolley