Las Vegas has it all, from Michelin-starred restaurants to Broadway-caliber shows, incredible art collections, and family fun. I recently spent five days in the Entertainment Capital of the World—not nearly enough time to experience all it has to offer—and rediscovered why Las Vegas is one of the nation's top destinations. Here are 10 wow Las Vegas experiences you won't want to miss on your next visit.
Dig This Las Vegas
A friend told me I had to make Dig This one of my first Las Vegas stops, so I had pretty high expectations as I climbed into the massive excavator's cab. I wasn't disappointed—the 90-minute session was a blast! With my instructor, Walt, coaching me through headphones, I dug trenches, scooped up balls and stacked 2,000-pound tires in a dirt lot not far from the Strip.
At $249, it's a bit pricey, but don't let that deter you. It's seriously one of the coolest things you can do in Las Vegas. Other options include taking the controls of a bulldozer and a mini-excavator.
As is common in the travel industry, Wander With Wonder sometimes receives complimentary products and services. Wander also earns income from ads and affiliate links on our site. Some of those links are for Amazon. As an Amazon Associate, Wander earns from qualifying purchases. None of these practices influence our reporting, but we believe in full disclosure. If you click an ad or affiliate link on our site and make a purchase, we may earn a commission at no additional cost to you. We thank you for your help - it is what keeps Wander bringing you great content. For further information please visit our
legal page
.
Lip Smacking Foodie Tours in Las Vegas
There are so many great dining options in Las Vegas that it's hard to choose where to go for the limited number of meals during your stay. With Lip Smacking Foodie Tours, though, you can sample dishes at several of Vegas' best restaurants.
I took the Savory Bites & Neon Lights tour (the Savors of the Strip tour plus a helicopter ride) and visited five restaurants over three hours, indulging in everything from a simple but delicious spaghetti to escargot and foie gras. The food was amazing, and we made a few new friends along the way. This was definitely a wow Las Vegas experience during my stay.
Take Your Las Vegas Experience to the Skies with a Helicopter Ride
Our helicopter ride over the Strip was the Neon Lights portion of our evening with Lip Smacking Foodie Tours, but you can book a flight directly with Maverick. Either way, it's an unforgettable Las Vegas experience, starting with champagne as my husband and I waited for our helicopter.
After the pilot escorted us to our helicopter and prepared for flight, we took off with several other helicopters, one after another, and looped around the strip. Bring your camera for photos during and after the flight when you can pose next to the helicopter.
Shark Feed Animal Encounter
You don't have to be a Shark Week fanatic for the Shark Reef Aquarium at Mandalay Bay to be a wow experience.  I'm not a shark lover, but I opted for the Shark Feed Animal Encounter and loved feeding the zebra sharks and watching aquarists feed the tiger sharks and sea turtles.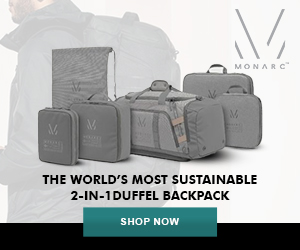 Admission to the Shark Reef Aquarium gives you a chance to observe the sharks. If you pay the additional—an $80 fee—it includes a behind-the-scenes tour and photos of you feeding the zebra sharks along with admission to Shark Reef Aquarium. It's a memorable way to spend an afternoon. Other programs include feeding stingrays, feeding sea turtles, and diving with more than 30 sharks. (You must be a certified diver for the diving experience; I'm not.)
Shelby Heritage Center
Race car driver Carol Shelby built an empire designing performance vehicles like the Shelby Cobra. Today, his company, Shelby American, installs performance packages on Ford Mustangs and manufactures continuation Cobras just off the Strip.
The onsite Shelby Heritage Center showcases roughly two dozen Shelby cars and houses an impressive gift shop. Time your visit, like I did, to take advantage of the free guided tours of the cars and Shelby American production floor with the Shelby historian. His stories are fascinating even if you're not a gearhead and offers a unique Las Vegas experience.
Downtown Container Park Praying Mantis
During my visit, several people mentioned the praying mantis at the Downtown Container Park entrance, so my interest was piqued as I approached the 44-container, outdoor shopping area. I have to admit that, at dusk, I wasn't all that impressed.
But, the 55-foot-tall praying mantis, once a Burning Man art installation, comes to life after dark, shooting flames from its antennae to the beat of a pulsating soundtrack. The performances are not scheduled, so it's especially fun to watch the first burst catch the unsuspecting by surprise.
High Roller Observation Wheel
When I saw just how tall the High Roller Observation Wheel is—550 feet, making it the world's tallest—I had second thoughts about boarding one of its 28 cabins for a 30-minute ride. My husband, who's not a fan of heights, almost backed out.
I'm glad we both went! The night views are incredible, but I actually enjoyed watching the cabin in front of and the one behind us crest the apex more. Unlike a Ferris wheel, there was relatively little sensation of motion, so even my husband Jerry was able to relax and take in the scene below. This turned out to be one of my favorite Las Vegas experiences.
Eiffel Tower Las Vegas Experience
Although the High Roller rotates to a point 10 stories taller than the Eiffel Tower Experience viewing platform, the Paris Las Vegas attraction still offers 360-degree wow views of the Strip's neon lights. (I took quite a few photos from here.)
The even bigger wow comes, though, when the Fountains of Bellagio erupt in a music and light show. You can hear the music from the Eiffel Tower viewing platform, and while you're high enough up for an impressive aerial view, you're not too high.
SlotZilla
Ziplines are a dime a dozen (sorry, couldn't help myself), but SlotZilla really stands out. First of all, the adventure begins as you step off a ginormous slot machine. Then, if you go after dark, you can zip under the Freemont Street Experience light show.
Plus, you have the option to zip in the traditional sitting position ($25) or flying superman-style ($45).
Tipsy Robot
Okay, the drinks weren't anything special, but it was super fun watching two robots measuring spirits from overhead bottles, shaking them and pouring the concoctions in the proper glasses at the Tipsy Robot at the Miracle Mile Shops.
It was also kind of fun ordering from the touchscreen at our seats. I chose a signature drink, the Manhattan of Tomorrow, while Jerry made up his own recipe. Once we pushed select, the order was sent to the robots. A human brought the finished drinks.
There is always something exciting to do in this top U.S. destination! These top 10 wow Las Vegas experiences definitely showed me why the city is the Entertainment Capital of the World. Be sure to check out Wander With Wonder for more to see and do during your visit to Las Vegas.
---
As is common in the travel industry, the writer was provided with accommodations, meals and other compensation for the purpose of review. While it has not influenced this review, the writer believes in full disclosure of all potential conflicts of interest.