Las Vegas, the Entertainment Capital of the World, is also your ticket to the world. You can eat a croissant under the Eiffel Tower in the morning, ride in a gondola through Venice's canals in the afternoon, and raise a pint in a Munich beer hall in the evening. All without a passport or jet lag.
So, when I recently found myself in Las Vegas, I made an effort to see as much of the "world" as I could and was surprised by how easy it was to do. Here are a few of the international cities you can explore the next time you're on the Strip.
Wandering Paris in Las Vegas
Begin your globetrotting Vegas adventure at Paris Las Vegas and explore the City of Lights. During the day, you can snap selfies in front of the Parisian-themed hotel's Eiffel Tower, a half-size replica, and its Arc de Triomphe, two-thirds the size of the original.
Although you can take an elevator 46 feet to the observation deck for the Eiffel Tower Experience beginning at 9 a.m., wait until its dark to see the dazzling lights of the Strip below. If you can't wait that long, at least go after 3 p.m. on weekdays or noon on weekends to see the Bellagio Fountain Show from the deck's dizzying height. (The fountain show runs until midnight every night.)
Get a taste of Paris while you're at the hotel. At Café Belle Madeleine, nibble on macrons, chocolate éclairs, croissants and other treats. Or, opt for a three-cheese (gruyere, triple cream brie, and Boursin) crepe at La Creperie. You can also have an elegant dinner of foie gras, rack of lamb and other French specialties at the Eiffel Tower Restaurant.
Wandering Venice in Las Vegas 
From Paris, travel to Venice. The Venetian Las Vegas features replicas of several Venice landmarks, the most famous notable being St. Mark's Square with its canals, fountains, and bridges. Here, you'll see a recreation of the Campanile Tower where Galileo debuted the telescope to local authorities and hear gondoliers sing as they ferry passengers on the canal
If you're yearning for an even more Italian experience, join those passengers on a gondola ride. The indoor ride begins at the Grand Canal Shoppes on the second floor of the hotel and takes you under bridges and besides cafes of a Venetian piazza while the outdoor ride floats you past the stonework of the hotel's exterior and under blue Las Vegas skies.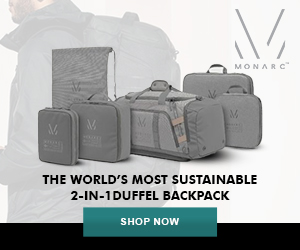 Several of the hotel's restaurants serve Italian fare including B&B Ristorante, Buddy V's Ristorante and Canaletto. Before or after your meal, spend some time in the lobby. The frescos overhead were hand painted by Italian artists and the golden Armillary Sphere is an impressive reminder of the Renaissance.
Want a different Italian experience? Caesars Palace Las Vegas transports you to ancient Rome when you visit The Forum Shops. There, you'll see Roman architecture, talking Romanesque statues and a 55,000-gallon aquarium of exotic fish (which isn't very Italian but still fun).
Outside the hotel, a 20-foot Caesar statue stands near the entrance, fountains spew more than 240 million gallons per year, and the swimming pools are designed to look like ancient Roman baths.
Wandering London in Las Vegas
Next, take a trip to London when you visit the Tea Lounge at the Mandarin Oriental. Served daily, its Classic English Afternoon Tea features fresh scones with Devonshire clotted cream and marmalade, chicken curry and other tea sandwiches, and assorted pastries paired. Pair yours with loose leaf tea selection with champagne for a truly royal touch.
Or, indulge at the Four Seasons Las Vegas. Afternoon tea there starts with traditional sandwiches such as egg and dill salad and house smoked salmon, continues with scones with Devonshire cream, lemon curd and house-made strawberry preserves, and finishes with decadent pastries like the fresh strawberry and Sicilian pistachio tart. Champagne is also an option at this tea.
Not a tea person? Take a spin on the High Roller Ferris Wheel. At 550 feet high, it's more than 100 feet taller than the London Eye, the 443-foot Ferris wheel on the South Bank of the River Thames, but the experience is similar (even if the skyline is quite different). You can go during the day, but pay the extra $10 for a nighttime ticket. Trust me—it's worth it!
Unlike the London Eye, the High Roller has several fun options, including a cabin with an open bar and bartender and an on board yoga session on Sunday, Wednesday and Friday at 11:30 a.m.
Wandering Munich in Las Vegas
End your international adventures in Munich, home to Oktoberfest. With costumed servers, communal dining and an outdoor beer garden, Hofbrauhaus Las Vegas is the most authentic option. Come to hear live music, featuring the accordion, Alphorn and other traditional instruments, on the weekends while chugging German brews. Hungry? Order tasty Bavarian fare like schnitzel, sauerbraten, and sausages.
Beerhaus, located at The Park, a new dining and entertainment district a short walk from T-Mobile Arena, is another fun option. It's not as "German" as Hofbrauhaus Las Vegas, but has some of the best brats and franks you'll find in Las Vegas. (Order the Beerhaus brat with IPA cheddarwurst, smoked bacon and onion jam.)
The focus at Beerhaus is on craft beer, and with the proximity to the T-Mobile Arena, home to the Golden Knights hockey team, this is a great spot to chill before and after a game.
Plan Your Trip to Las Vegas
Find out more about my international explorations in Las Vegas and what other Wander writers have to say about this cosmopolitan city.
---
As is common in the travel industry, the writer was provided with accommodations, meals and other compensation for the purpose of review. While it has not influenced this review, the writer believes in full disclosure of all potential conflicts of interest.