Cannon Beach is an upscale beach community on Oregon's north-central coast. Check out 10 things to do on your Cannon Beach, Oregon vacation.
Cannon Beach is an upscale beach community on Oregon's north-central coast. Of course, the beach is the draw. But let's say you have spent a couple of days decompressing, photographed Haystack Rock, and walked the beach looking for sand dollars. So what more is there to do? You'd be surprised at all the experiences you can have during your stay in Cannon Beach.
Here are 10 great things to do on your Cannon Beach, Oregon vacation:
1—Low Tide Adventure
Get a tide table from the store or from your hotel. Watch for low tide. The day we were there we encountered a .1 tide in the morning. Since most people don't understand that Haystack Rock, a great place for tide pooling, is actually a Marine Sanctuary, you might see folks from the Haystack Rock Awareness Program (HRAP) on the beach at low tide. They are stewards of the life there and will put out signs to let you know to keep back from both the marine life and the birds who nest on Haystack Rock.
They often have exhibits about marine life and are more than willing to answer questions about what you will see. You will see a schedule of when they will be out on the beach on the Cannon Beach website.
On our low tide exploration, we saw sea anemones, small crabs, and a few sea stars. We saw puffins in flight, seagulls trying to eat a starfish, common murres in flight, and cormorants. It was easy to see the birds nesting on the rock because, at low tide, you are right up at the base of Haystack Rock.
2—Wetlands Amble
You can pick up an easy-to-walk Nature Trail right behind the Visitors Center in Cannon Beach. The trail for walkers only takes you around the "ponds" which are actually water treatment pools. Now teeming with waterfowl and riparian life, these ponds are a draw for the nature lover. There are information boards and great views of the mountains as well.
The multi-use trail takes you along the creek, through some woods out to Ecola Creek Park for some natural wetlands viewing.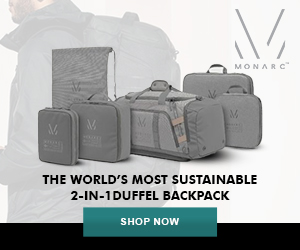 3—Community Theater
Right in town, you'll find the venerable Coaster Theater. The Playhouse has brought the world to locals and visitors alike through the magic of live theatre. Coaster Theatre has presented scores of plays and musicals performed by hundreds of actors for thousands of appreciative patrons over the years.
From its early beginnings as the Coaster Roller Rink in the 1920s, this historic site operated as a skating rink through the 1950s and was used weekly to show silent movies to the locals. In 1972, there was a major remodel, resulting in the building theatre patrons see today. Coaster Theatre Playhouse is a non-profit organization supported by benefactors and theater patrons.
4—Dining with a View
You can enjoy fine dining in your beach shorts (if you want) with a majestic view of Haystack Rock. We were in the mood for a fish dinner, so we chose the Wayfarer Restaurant.
Be sure and make a reservation (they use Open Table) and request a window table or outdoor dining (check the weather first). Chef Archibald, of Wayfarer, trained at Oregon Culinary Institute and takes great enjoyment in showcasing the spectacular seasonal ingredients from the Northwest—whether it is a perfect piece of salmon, fresh oysters or wild mushrooms. We enjoyed halibut and sole the night we were there. The Caesar Salad was served tableside and the wine list included many local wines.
The service at Wayfarer Restaurant was excellent and we lingered while enjoying the sunny view of the beach and Haystack Rock.
5—Munch at Mo's
For informal dining anytime, you'll enjoy Mo's, right on the beach at the Tolvanna Wayside. Mo's is a coastal institution. They have six restaurants on the Oregon Coast. You can't beat the view of Cannon Beach and the rocks from their northernmost restaurant.
There is patio seating for sunny days in Cannon Beach. Enjoy a bowl of their famous clam chowder or try the wonderful Bouillabaisse. I always look forward to their crispy fried shrimp accompanied by creamy coleslaw heaped with shrimp.
6—Shop 'Til You Drop
There are interesting specialty shops and boutiques dotting Cannon Beach, but the main shopping area is Hemlock Street near the Visitors Center (parking available). The two-block, center-of-town main street is lined on both sides with a variety of shops and galleries, many of which are grouped into small courtyard malls. Within these little shopping enclaves, you'll find coffee shops and pizza restaurants. You can shop for souvenirs, locally-made candy at Bruce's or splurge on some fine women's clothing at a local boutique. The shopping area is quaint and, during summer, busy with vacationers.
7—Boogie on Beach Buggies
You can rent cool little recumbent bikes for the beach. Look for signs offering Beach Buggies for rent. Rent one of the three-wheeled bikes for some beach buggy riding along the beautiful Cannon Beach shoreline. Just remember, ride it on the street or sidewalk and you'll get a ticket. It needs to be pulled to the beach. After you see people zooming around on these, you'll be enticed to try one yourself.
8—Surf the Skate Park
Skateboarders gather at the new Skate Park on Gower Avenue behind the Visitors Center. It is a small park described as easy to learn, difficult to master. Pads are not required and you can skate at night under the lights.
9—Gaze at Glass
Icefire Glassworks at Gower and Hemlock is a working studio and gallery. The studio features the work of local glass artists. You can watch the artists at work when you visit. Educated as a potter, self-educated as a glass artist, owner James Kingwell brings thirty-eight years of experience to his classic, simple forms, while his colors run the gamut. Enjoy the serene blues and greens of his Northern Lights pieces. They ship!
10—Learn and Dine
Picture yourself among the guests gathered around the chefs' kitchen-bar as you watch them prepare three entrees paired with three wines, followed by a great dessert. Imagine a lively discussion about food and wine as you savor each plate. In the end, you leave satisfied wondering what you'll do first—make some of the many new recipes at home, or start planning your return to enjoy another EVOO experience. EVOO Cooking School also offers hands-on cooking instruction.
Related Articles on Our Favorite Coastal Towns
Staying at Cannon Beach
All of these activities are easily accessed by walking or taking a short drive. We stayed at the centrally located and reasonably priced Sea Breeze Court on Hemlock. We were a block and a half from the main access to the beach and a block from the Wayfarer Restaurant. It was great to have a relaxing meal and then walk the beach until the beautiful sunset overtook us. Even closer to the beach is the popular Surfsand Resort. And, known to be a haven for romantics, try the upscale Stephanie Inn, also on the beach.
While some visit Cannon Beach as a day trip, or stop by for a meal, we recommend staying for a long weekend or a week's vacation. There is much to do and see in this quaint coastal town. For more ideas about visiting the Oregon Coast, see our articles by Wander writers.
10 Things to Do on Your Cannon Beach Oregon Vacation