Spring and fall are two of my favorite times to take a relaxing vacation. Kids are still in school, resorts and hotels are quieter, it is easy to get dinner reservations at spectacular nearby restaurants, and you don't have to book months in advance to get a room. Certain favored places, like the Semiahmoo Resort, Golf and Spa, in Blaine, Washington, offer discounted rates during the off seasons. The resort boasts 196 sleeping rooms and inviting amenities including a heated pool and hot tub, golf course, country club, two restaurants, full fitness center, and the Seaview Breakfast Café.
My Wellness Getaway at Semiahmoo Resort
The Semiahmoo Resort is located 90 miles from Seattle, Washington, and 40 miles from Vancouver, B.C., between Semiahmoo Bay and Drayton Harbor on the Washington coast. The 300-acre resort sits on the end of a spit surrounded by water with only a narrow drive back to the mainland. The 35,000 square feet of event space keeps the resort open and available all year for groups.
I visited the Semiahmoo Resort in March. My suite boasted ample living space, a wood fireplace, water views, a king-size bed, and an outdoor patio. The room looked out over the water. An enormous tree outside my back door was a favorite perch for two eagles—one brown juvenile and a magnificent adult with a bright white head. Throughout my stay, several staff members mentioned seeing more than 20 eagles during each of the two days; this was a new record.
Fitness on the Spit
Every day guests can choose from a variety of activities. The spit has a large retirement community, and many residents are regulars at the fitness center. Resort guests can participate in fitness classes. Whether you like Zumba, water aerobics, TRX, or yoga, there is something for everyone. I started my days walking the trail adjacent to the water. It was peaceful watching the eagles search for their next meal from on high and observing the boats traverse the waterways.
The resort was built in the late 1980s and remodeled in 2013. Older facilities often have interesting stories in their history. Rooms Division Manager Micah Mullen told me that in the late 1990s and early 2000s the resort was a frequent destination for Bill Gates and Microsoft. Xbox was developed at the Semiahmoo Resort.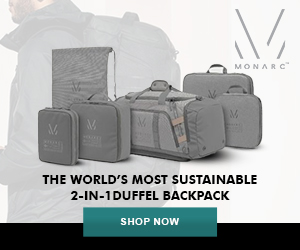 Outdoor Activities at Semiahmoo Resort
Summer and warm weather brings many families to the resort. Kids and adults both enjoy the nightly bonfires with roasted marshmallows, BBQs, seafood boils, and the lawn chess set.
Guests play tennis, volleyball, croquet, pickleball, and badminton. Bikes are available, and Outer Island Excursions offers tours for whale watching, kayaking and more.
Packer's Kitchen + Bar
Executive Chef Devin Kellogg does a phenomenal job with food at the resort. I dined at Packer's Kitchen + Bar both nights. The first night I ordered one of my favorites—red-wine braised short ribs. The chef served the ribs with crisp-tender broccolini, crunchy onions, a velvety smooth Beauregard yam purée, and a red wine reduction. The second night I dined on pizza prepared in the kitchen's firey pizza oven. My port-soaked fig and blue cheese pizza arrived peppered with pickled shallots and drizzled with balsamic glaze.
Wine at Semiahmoo Resort
Chef Devin works closely with Lise Houweling, director of food & beverage at the resort. The two are locally renowned for their fabulous monthly winemaker dinners open to wine club members and the public. Unfortunately, my visit to the resort did not coincide with one of the dinners, but I was privileged to spend a couple of hours with Lise and taste some of her favorite wines.
I learned about her approach to the wine for the wine club, winemaker dinners, and ones offered in the resort restaurants. Lise says, "I try to keep our wine selection at about 75% Washington wines and 25% from everywhere else." Lise explained that Semiahmoo Resort has recently undergone a rebranding and they now consider themselves a casual family beachside resort where their wines reflect what their guests want. Wines are reasonably priced from $32 to $150 a bottle. The wine club consists of 30 people, and Lise loves surprising the group with several types of events. Whether it is a winemaker dinner or a blind tasting, Lise and her guests always gain a new appreciation for wine.
The Spa at Semiahmoo Resort
I decided to relax and unwind by treating myself to a spa treatment at the resort. My treatment, the signature massage, is a full body massage and guests can choose for the masseuse to focus on one or two areas that may need special attention. Before my treatment, I relaxed in the sauna, but a steam room is also available for those interested. After the sauna, I waited in the relaxation room, a remarkable space with cushy pillows on the chairs, cold cucumber water, and an assortment of snacks. Lisa, my masseuse, was terrific. She offered additions to my treatment, and I selected the yoga balm that helped soothe my achy low back. I left my treatment feeling rejuvenated.
Service with a "Yes"
Micah says, "The management at Semiahmoo is amazing." He shared a story with me about his first week at the resort. A guest approached him and said, "We love this place, and we come here all the time, but you used to have a ping pong table, and you don't have it anymore. That is a disappointment." Micah immediately informed the general manager, and she said, "Do you want to go buy one?" With funds in hand, Micah went and purchased a ping pong table that day. Upon his return, he set up the table and knocked on the guest's door. He presented them with ping pong paddles and told them where they could find the table. They were thrilled. Micah exclaimed, "The management's policy is to tell guests yes unless it is illegal or unethical." All guests at the Semiahmoo Resort receive this type of service.
If you are interested in a comfortable and relaxing stay in Washington during the shoulder season, book a room at Semiahmoo Resort; but remember it is an equally spectacular place to take the family during the summer. Be sure to catch up on everything amazing you can explore while visiting Washington, courtesy of our Wander writers.
---
As is common in the travel industry, the writer was provided with accommodations, meals, tours and other compensation for the purpose of review. While it has not influenced this review, the writer believes in full disclosure of all potential conflicts of interest.