We continue our celebration of California's wine country in our special five-part series on the ultimate guide to wine country gifts for the holiday shopping season. This time, we look at ways to find wine country gifts that pamper. You'll be tempted to buy one for everyone on your list—and something for yourself as well.
In celebration of the beloved wine country following the recent wildfire devastation, many local companies are pledging to do what it takes to help their communities rebound. In this fun series, we cover:
Wine Country Gifts That Pamper
The Napa, Sonoma and Mendocino areas rely heavily on tourism and, despite recent wildfires, the region remains beautiful. One of the best ways to support wine country is to visit! Visit the tasting rooms, order wines, eat at the region's restaurants, stay at hotels and shop. This guide to wine country gifts offers some ideas for visiting and gift giving, and many are available for purchase online if your plans won't be taking you to wine country before the holidays.
Be sure to check here for more great wine country gifts and—as always—Wander offers even more suggestions for what to see and do in Napa, Sonoma and Mendocino counties.
As is common in the travel industry, Wander With Wonder sometimes receives complimentary products and services. Wander also earns income from ads and affiliate links on our site. Some of those links are for Amazon. As an Amazon Associate, Wander earns from qualifying purchases. None of these practices influence our reporting, but we believe in full disclosure. If you click an ad or affiliate link on our site and make a purchase, we may earn a commission at no additional cost to you. We thank you for your help - it is what keeps Wander bringing you great content. For further information please visit our
legal page
.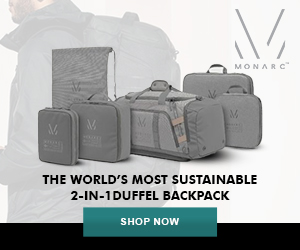 Wine Country Gifts that Pamper
We all love a little pampering. When it's time to find holiday gifts for those special people on your lists—including those who want some extra pampering—there are plenty of wine country gifts with pampering in mind. Here are some of our favorite wine country gifts that pamper.
Wine Country Botanicals
Taking what she had learned during her 20-year career in the wine industry, Nicole Simpkins created Wine Country Botanicals in Healdsburg with the mission of using the highest quality ingredients in wine country, respecting Mother Nature, and embracing the idea of terroir. Combining her passion for essential oils and wine, Wine Country Botanicals was born: a line of wine country inspired bath and beauty products aimed at improving one's physical, mental and emotional well-being.
The donation will be split between relief efforts in both Sonoma and Napa Counties and continue through January 2018. (Additionally, Wine Country Botanicals donated $5000 to the Sonoma County Resilience Fund, which is a charity that balances aid for short term needs with another with medium-to-long term goals.)
Mendocino Wild Man
From the wilds of the Mendocino Coast to your own wild man, the useful and decadent shaving and skin care gift set of Mendocino Wild Man from Mendocino Flowers will easily take care of the most hard-to-please man on your list.  Combine it with some solid craft beer choices from the ultra-popular North Coast Brewing Company or the legendary Russian River Brewing Company (have you heard of the lines just to get a bottle of Pliny the Elder?) and that is a very happy unwrapping on Christmas morning.
Mendocino Flowers also has some cool soaps, jams and hot mustards made by Mendo locals, so be sure to check out their site for more gifts.
With all of these options for great wine country gifts that pamper—many of which give back to wine country after the tragic October wildfires in Napa, Sonoma and Mendocino counties—your holiday shopping will be easy and you will be giving back to some great causes.
Be sure to check out the other ideas on Wander for wine country gifts and explore Wander for more of our favorites on what to see and do in Napa, Sonoma and Mendocino counties.