There is no better year to celebrate the holidays wine country style. Many local companies are pledging to do what it takes to help their beloved communities rebound from the recent wildfire devastation. In this special five-part series, we offer the ultimate guide to wine country gifts for the holiday shopping season. In this fun series, we cover:
Wine Country Gifts That Give Back
The Napa, Sonoma, and Mendocino areas rely heavily on tourism and, despite recent wildfires, the region remains beautiful. One of the best ways to support wine country is to visit! Visit the tasting rooms, order wines, eat at the region's restaurants, stay at hotels, and shop. This guide to wine country gifts offers some ideas for visiting and gift-giving, and many are available for purchase online if your plans won't be taking you to wine country before the holidays.
In this first section, we cover the wine country gifts that give back, but in each of the following series, you'll discover that everyone is offering a little something to help out their beloved communities. You might also choose to join a wine club and recommend that you check here for the best wine club gifts.
Wine Country Gifts That Give Back
Wine is a natural gift choice and one of the finest arrays of wine country gifts for the holidays is found at the inimitable Jordan Winery.  Making incomparable Chardonnay and Cabernet Sauvignon, Jordan has recently branched out into Champagne (yes, true Champagne from France) and caviar, so your wine country gifts can have many dimensions.
As is common in the travel industry, Wander With Wonder sometimes receives complimentary products and services. Wander also earns income from ads and affiliate links on our site. Some of those links are for Amazon. As an Amazon Associate, Wander earns from qualifying purchases. None of these practices influence our reporting, but we believe in full disclosure. If you click an ad or affiliate link on our site and make a purchase, we may earn a commission at no additional cost to you. We thank you for your help - it is what keeps Wander bringing you great content. For further information please visit our
legal page
.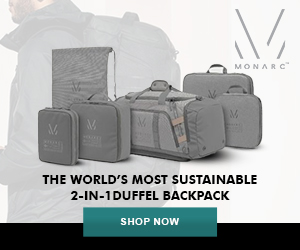 One of the most thoughtful gifts you can give from Jordan is the opportunity to experience the winery, a stunning French-style chateau among the rolling hills of Alexander Valley.
Nobody does a winery experience better, from their vineyard hikes to their chauffeur-driven estate tours to seated food pairings. Go online and choose a gift of an experience to remember at Jordan. Owner John Jordan has a foundation that works to aid the wildfire victims and continues to help their community.
With all of these options for great wine country gifts, many of which give back to wine country after the tragic October wildfires in Napa, Sonoma, and Mendocino counties, your holiday shopping will be easy and you will be giving back to some great causes.
Be sure to check out the other ideas on Wander for wine country gifts and explore Wander for more of our favorites on what to do in Napa, Sonoma, and Mendocino counties.