Our celebration of California's wine country in our special five-part series on the ultimate guide to wine country gifts for the holiday shopping season. This time, we look at ways to find wine country gifts that pamper. You'll be tempted to buy one for everyone on your list—and something for yourself as well.
In celebration of the beloved wine country following the recent wildfire devastation, many local companies are pledging to do what it takes to help their communities rebound. In this fun series, we cover:
Wine Country Gifts for Foodies
The Napa, Sonoma and Mendocino areas rely heavily on tourism and, despite recent wildfires, the region remains beautiful. One of the best ways to support wine country is to visit! Visit the tasting rooms, order wines, eat at the region's restaurants, stay at hotels and shop. This guide to wine country gifts offers some ideas for visiting and gift giving, and many are available for purchase online if your plans won't be taking you to wine country before the holidays.
Be sure to check here for more great wine country gifts and—as always—Wander offers even more suggestions for what to see and do in Napa, Sonoma and Mendocino counties.
As is common in the travel industry, Wander With Wonder sometimes receives complimentary products and services. Wander also earns income from ads and affiliate links on our site. Some of those links are for Amazon. As an Amazon Associate, Wander earns from qualifying purchases. None of these practices influence our reporting, but we believe in full disclosure. If you click an ad or affiliate link on our site and make a purchase, we may earn a commission at no additional cost to you. We thank you for your help - it is what keeps Wander bringing you great content. For further information please visit our
legal page
.
Wine Country Gifts for Foodies
There's no better place to find holiday gifts for foodies—or aspiring chefs and those hostesses on your holiday lists than wine country. Here are great spots to pick up some wine country gifts for foodies.
Farmhouse Lab in Marin
Daniela Kratz is the woman behind Farmhouse Lab in Marin. Previously working in the corporate world as a sustainability executive at Shell Oil, Daniela set out on a new mission. Farmhouse Lab buys fresh, organic and local produce to add only the highest quality ingredients that help transform meals and even elevate the food's nutritious value. The dressings are free of emulsifiers, preservatives, refined sugar, canola oil and/or artificial flavors. To complete the packaging, the dressings are stored in beautiful glass mason jars to inspire reuse.
LOCALS Olive Oil
A favorite stop for wine drinkers who thrive on diversity is the charming and vibrant Locals Tasting Room in Geyserville. Not only does this brainchild of savvy Carolyn Lewis offer wines from ten different wineries from around the region (and other wine regions) but Carolyn's eye for vintage and unique clothing, shoes and bags is scattered throughout this magical storefront.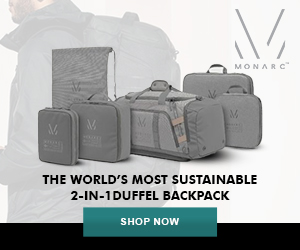 Enjoy a free tasting of as many wines as you want—a true rarity—and join one of Locals' creative wine clubs. The holiday find from Locals Tasting Room is the olive oil that vintner Dick Handal makes from his Dry Creek Valley olives. Handal's wines are spectacular and the olive oil is just as unique and truly the perfect holiday gift in its bright orange packaging…and no problem shipping
Journeyman Meat Company
The hottest business opening in Healdsburg in 2017 was actually born in the late 1800s when Peter Seghesio's grandparents emigrated from Italy and settled in Sonoma County. As lifelong farmers, they immediately recognized the promise of the land, and began two traditions that the Seghesio family still honors today: winemaking and crafting artisanal salumi, sausage, and cured meats.
After selling the renowned family winery, winemaker Pete Seghesio began drafting plans in 2011 to open a business unlike any other in the country: a shop dedicated to crafting Italian-style meats with the same skill and attention that goes into producing wine. With the help of his wife, sister, aunt, and uncle, Journeyman Meat Co. was born.
In pursuit of the industry's greatest knowledge, Pete began traveling to Italy to study under world-famous butchers Dario Cecchini of Panzano and the Marini family of Florence. From these masters, Pete learned the art of Italian-style whole animal butchery. To continue the traditional techniques he learned in Italy, Pete brought one of Dario's leading butchers, Samuele, onto the Journeyman Meat team. You can order in the shop in Healdsburg or order online for delivery to your home.
Flourish Chocolate
Flourish Chocolate has gorgeous iridescent chocolate Robins Eggs that are handmade by Chef Holly Peterson with the utmost care and artistic flair. From the legendary Napa Valley winemaking family that includes sister Heidi Barrett and father Richard Peterson, it is natural that Holly would make chocolate that makes one feel good and looks even more delicious.
Filled with delicious ingredients, Holly's chocolates are designed to help you flourish. Beneath the dark chocolate shell of these exquisite jewels is a core of white chocolate turmeric ganache enveloped by an evocative flavor proven to boost your immune system.
Flourish signature flavors include: ginger, cappuccino, cinnamon, walnut, saffron, raspberry-strawberry, pomegranate, tangerine, watermelon and more. Their commitment to keeping you healthy doesn't stop with the ingredients and they are proud to donate a portion of profits to fund health-related charities.
Volo Chocolate
After 16 years of owning a Wine Country restaurant in Healdsburg, Jeff and Susan Mall made the decision to sell and were offered a job to co-chef for a boutique resort near Todos Santos in Baja, Mexico. While living and working as married chefs in Mexico, they fell in love with traditional foods and ingredients. The Malls were fascinated by the many uses of cacao (cocoa beans) in Mexican cuisine. They began experimenting with cacao, roasting the beans in the traditional Mexican style and trying them in both sweet and savory recipes.
Some of their co-workers came from families that made traditional chocolate in different regions throughout Mexico. The Malls were thrilled when their co-workers shared their family recipes…and Volo Chocolate was born.
With all of these options for great wine country gifts for foodies—many of which give back to wine country after the tragic October wildfires in Napa, Sonoma and Mendocino counties—your holiday shopping will be easy and you will be giving back to some great causes.
Be sure to check out the other ideas on Wander for wine country gifts and explore Wander for more of our favorites on what to see and do in Napa, Sonoma and Mendocino counties.