In another of our special five-part series on the ultimate guide to wine country gifts for the holiday shopping season, we look at ways to find California wine country gifts for those on your list who prefer craft spirits. We all know there's great wine in California, but the craft spirit scene offers some spirited delights.
In celebration of the beloved wine country following the recent wildfire devastation, many local companies are pledging to do what it takes to help their communities rebound. In this fun series, we cover:
Wine Country Gifts for Craft Spirit Enthusiasts
The Napa, Sonoma and Mendocino areas rely heavily on tourism and, despite recent wildfires, the region remains beautiful. One of the best ways to support wine country is to visit! Visit the tasting rooms, order wines, eat at the region's restaurants, stay at hotels and shop. This guide to wine country gifts offers some ideas for visiting and gift giving, and many are available for purchase online if your plans won't be taking you to wine country before the holidays.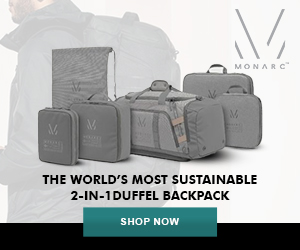 Be sure to check here for more great wine country gifts and—as always—Wander offers even more suggestions for what to see and do in Napa, Sonoma and Mendocino counties.
As is common in the travel industry, Wander With Wonder sometimes receives complimentary products and services. Wander also earns income from ads and affiliate links on our site. Some of those links are for Amazon. As an Amazon Associate, Wander earns from qualifying purchases. None of these practices influence our reporting, but we believe in full disclosure. If you click an ad or affiliate link on our site and make a purchase, we may earn a commission at no additional cost to you. We thank you for your help - it is what keeps Wander bringing you great content. For further information please visit our
legal page
.
Wine Country Gifts for Craft Spirit Enthusiasts
Wine country is obviously all about the wine, but don't leave without checking out the amazing craft spirits scene. This holiday season, there are some incredible wine country gifts you can send to those craft spirits enthusiasts on your list.
Spirit Works Distillery in Sebastopol
Founded in the heart of Sonoma County in 2012 by husband and wife team Timo and Ashby Marshall, Spirit Works Distillery is an artisan spirit producer of handcrafted Vodka, Gin, Sloe Gin, Barrel Gin, Navy Strength Gin, Straight Wheat and Straight Rye Whiskey. Led by Head Distiller Lauren Patz, Spirit Works is one of few distilleries in the United States (and around the world) with an all-female production team.
Following the tragic wildfires, Spirit Works Distillery bottled the special edition "Sonoma Strength" barrel of CASK Wheat Whiskey on October 14, 2017 (while the fires were still raging through both Sonoma and Napa Counties). Producing approximately 40 cases, all bottles of Sonoma Strength Wheat Whiskey are available for sale at the Spirit Works' Tasting Room in Sebastopol for $65 per bottle. All proceeds from this barrel will be donated to the North Bay Fire Relief Fund through Redwood Credit Union.
With all of these options for great wine country gifts for craft spirit enthusiasts—many of which give back to wine country after the tragic October wildfires in Napa, Sonoma and Mendocino counties—your holiday shopping will be easy and you will be giving back to some great causes. Be sure to check out the other ideas on Wander for wine country gifts.