Our five-part series on the ultimate guide to wine country gifts for the holiday shopping season explores ways to find California wine country gifts for everyone on your shopping list. There's no better wine country celebration than escaping to wine country. Here are some of our favorite wine country getaways that will make a perfect holiday gift.
In celebration of the beloved wine country following the recent wildfire devastation, many local companies are pledging to do what it takes to help their communities rebound. In this fun series, we cover:
The Napa, Sonoma and Mendocino areas rely heavily on tourism and, despite recent wildfires, the region remains beautiful. One of the best ways to support wine country is to visit! Visit the tasting rooms, order wines, eat at the region's restaurants, stay at hotels and shop. This guide to wine country gifts offers some ideas for visiting and gift giving, and many are available for purchase online if your plans won't be taking you to wine country before the holidays.
Be sure to check here for more great wine country gifts and—as always—Wander offers even more suggestions for what to see and do in Napa, Sonoma and Mendocino counties.
As is common in the travel industry, Wander With Wonder sometimes receives complimentary products and services. Wander also earns income from ads and affiliate links on our site. Some of those links are for Amazon. As an Amazon Associate, Wander earns from qualifying purchases. None of these practices influence our reporting, but we believe in full disclosure. If you click an ad or affiliate link on our site and make a purchase, we may earn a commission at no additional cost to you. We thank you for your help - it is what keeps Wander bringing you great content. For further information please visit our
legal page
.
Wine Country Getaways that Make a Perfect Holiday Gift
There are a lot of wine country gifts, but now you can plan wine country getaways as perfect gifts for the holidays. A great solution for those hard-to-shop-for folks on your list is to purchase gift certificates now and they will have a chance to capture the romance later by heading to wine country later.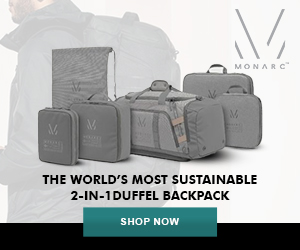 We suggest exploring Mendocino's wild coast for a nature, food and wine experience. Stay at the #1 rated Mendocino County Glendeven Inn or the inn's sister property Cobbler's Walk for the perfect decadent weekend in an oversized room complete with fireplaces, ocean views and a room-delivered breakfast of specialties made with the farm's eggs and fresh squeezed juice every morning. Visit the llamas or feed the chickens before you head off on a chauffeur-driven tour of the Anderson Valley wine country, including such wineries as Witching Stick, Roederer Estate, Navarro, Scharffenberger Estates, Smith and Story and Lazy Creek.
The highlight of the weekend will be the unique Shared Table dinner offered only on Thursday and Saturday evenings. Tailored to what is fresh in the market and customized to guests' preferences, the Shared Table allows up to 12 people to enjoy a four-course meal and meeting other diners with like interests. Truly a unique and memorable wine country experience.
There's nothing better than wine and a gourmet meal on a train through your favorite wine valley. The Napa Valley Wine Train is what you want it to be—romance, girls' weekend, wine education….something for everyone.
Throughout the year, the Wine Road hosts events that traverse three valleys—Alexander, Dry Creek and Russian River—and combine food tastings, barrel samples, chats with winemakers and more. Winter Wineland in January is the perfect chaser to the winter blues, Barrel Tasting kicks off the spring in March and Food and Wine Affair is the fall favorite the first weekend of November. A gift certificate now will earn thanks later.
With all of these options for great wine country getaways—many of which give back to wine country after the tragic October wildfires in Napa, Sonoma and Mendocino counties—your holiday shopping will be easy and you will be giving back to some great causes.
Be sure to check out the other ideas on Wander for wine country gifts and explore Wander for more of our favorites on what to see and do in Napa, Sonoma and Mendocino counties.