I'd been sticking close to home and venturing out only for "essential travel" so I was a bit apprehensive when I heard that Arizona would be opening up some of the previously closed businesses and encouraging local travel. I thought of some of my favorite places and pondered some ideas for a place that might be somewhat isolated from the hustle and bustle of the city and suburbs and thus a bit safer during the pandemic. I needed to get out but wanted to be safe doing it.
I placed my virtual map pin on a little town, full of western charm, just about an hour and a half from my desert home in the West Valley of Phoenix. So, feeling a sense of freedom, on one of those ever-sunny spring days, I headed north of Phoenix on Highway 60 toward the wild west charm in Wickenburg, for some exploring close to home in Arizona.
Driving to Wild West Wickenburg
Wickenburg, popularly dubbed "The Dude Ranch Capital of the World," is known for rolling hills, old mines, horses, and, yes, dude ranches. And, the Desert Caballeros Western Museum had just re-opened and was featuring a show of women artists, Cowgirl Up! As a horse-lover and fan of everything wild west, seeing the collection was number one on my list for my first post-self-isolation day trip.
As I drove the scenic route on the US 60, I passed the road leading to the historic, yet recently renovated, Castle Hot Springs Resort, the road climbed a bit and cactus-studded hills added to the scenery. Some canyons crossed by railroad trestles reminded me of the railroad history of this once-isolated area.
As is common in the travel industry, Wander With Wonder sometimes receives complimentary products and services. Wander also earns income from ads and affiliate links on our site. Some of those links are for Amazon. As an Amazon Associate, Wander earns from qualifying purchases. None of these practices influence our reporting, but we believe in full disclosure. If you click an ad or affiliate link on our site and make a purchase, we may earn a commission at no additional cost to you. We thank you for your help - it is what keeps Wander bringing you great content. For further information please visit our
legal page
.
As I passed the Hassayampa River Preserve, I looked at the entrance and noticed that it was closed that day but made a mental note to return to wander the trails of the preserve with the "upsidedown river," when they open.
Wickenburg's Western Art
Wickenburg, with its mining history and wild west reputation, is also known for art. There are several galleries downtown and the wonderful Desert Caballeros Western Museum is a real find that includes both historical artifacts and world-class art. With the annual showing of western art by women artists, the museum has become a destination for visitors to the Phoenix area. Each March, the annual "Cowgirl Up!" art show and sale is a real draw for those who enjoy the art, interacting with the artists, and attending festivities at the Museum. But this year things were quieter, with the museum holding a virtual art show and extending the event to November 29, 2020.
I entered Wickenburg and parked across from the museum. I pulled open the heavy wooden door and was greeted by a staff member and two volunteers, who quickly put on their face masks. Because most of the museum was closed, there was no charge that day and I entered the Cowgirl Up! gallery, immediately drawn to the beautifully lit artwork and sculptures.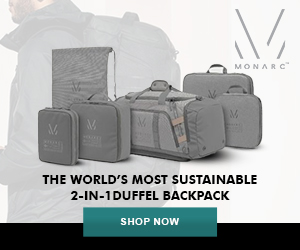 I spent an hour studying the art, being taken in by the beauty of the West as depicted by women artists, and was glad I had ventured out. It was a real treat after spending months looking at my own walls and the same pieces of art I had lived with for years. And, since I got to the museum at opening time, I had the whole gallery to myself!
I spotted some colorful northern New Mexico scenes painted by artist Jennifer Cavan of Santa Fe. I had been following her work on Instagram and enjoyed her images of the beauty of the New Mexican villages that I had been introduced to by another artist who lived there, Sally Delap-John.
Sally had shown at Cowgirl Up! for several years and I had the pleasure of visiting her home and studio in Truchas, New Mexico during their annual High Road Art Tour. So, I was familiar with the area where Jennifer Cavan painted and was delighted to be able to see her colorful work up close.
The 56 women artists presented works including modern Native-American inspired bronze sculptures, paintings of cowboys, cowgirls, and life in the old west.
Also open, was the permanent collection of western art, which will surprise art aficionados because it is considered a world-class collection. At the core of the museum collection are prized works by George Catlin, Albert Bierstadt, Thomas Moran, Frederic Remington, Charles Russell, Cowboy Artists of America, and Taos Society of Artists. Works by Bill Owen, Maynard Dixon, Alan Houser, Deborah Copenhaver Fellows, and more offer an exciting contemporary perspective.
Note: At the time of this writing, the rest of the museum has now opened, admission is charged, and masks for all are required as it is throughout Maricopa County. It's cool in there, so wearing a mask is comfortable.
A Wickenburg Lunch
I had asked about a restaurant where COVID-19 precautions were being taken and it was suggested I try Nana's Sandwich Shoppe, just a couple of doors down from the museum. They had remained open during the pandemic providing take-out meals to Wickenburg residents. But now they were open for table service with precautions. They have a fantastic menu with western-themed sandwiches like the cowboy, buckaroo, cowgirl, and mustang. But I recalled a previous visit where I enjoyed their quiche of the day. And, they had two choices. I opted for the green chile quiche and a side salad and took it home with me since it was still a bit early for lunch. It was delicious and, by now, I was getting rather tired of my own cooking at home.
Driving Back to Surprise, Arizona
Highway 60 will take you right back into Surprise, a modern city with a Spring Training baseball field and plenty of chain restaurants and stores. But I was enjoying the outing so I looked for interesting places to stop along the way. Just north of Surprise are three outdoor pottery shops. So, for a colorful respite, I wandered the pottery, iron art, and little garden of Creative Iron Patio.
They are open daily and the colorful pottery will brighten any day. In fact, during my self-quarantine, I yearned to go there to complete my container garden collection on my patio. They feature Talavera Mexican pottery in all shapes and sizes. One time they had colorful pottery snakes and this time a little pottery hound planter caught my eye.
When You Go to Wild West Wickenburg
Wickenburg is open. There are shops, saloons, western-themed restaurants, and plenty of history. Wickenburg is off US-60 and is a frequent stop for those traveling from Phoenix to Las Vegas. And, from the West Valley of Phoenix, it's just about an hour's drive. Wickenburg is an ideal spot to venture when you want to explore close to home in Arizona.
Wickenburg, Arizona information can be found on the Wickenburg Chamber of Commerce site. For more information on Phoenix and traveling in Arizona, enjoy these articles by Wander writers.