Over the last few years, texting and driving has become common, but it has a terrible cost. According to a US Department of Transportation report, it will take you around 5 seconds to read or send a text message. If you are driving while doing so, those 5 seconds may end up costing you your life. Let's look at why texting and driving is a bigger problem than you think.
Why is Texting and Driving Dangerous?
The dangers of texting and driving is considerable. Imagine driving 55 mph down the entire length of a football field while wearing a blindfold. That is effectively what you're doing by texting and driving since you would've been distracted instead of focusing on your driving. 
Keep in mind that driving while distracted may cause severe accidents and may even take someone's life! Texting and driving is against the law and may result in traffic tickets, points on your driver's license, and hefty fines. Not to mention that you may face lawsuits and even be put behind bars if any accidents you cause while texting and driving may result in deaths or injuries.
Wander With Wonder contains affiliate links and we sometimes receive complimentary products and services for review. While it has not influenced this review, we believe in full disclosure. If you click through and make a purchase, we may earn a commission, at no additional cost to you. We thank you for your help — it is what keeps Wander With Wonder bringing you great content.
What is the Legal Definition of Texting While Driving?
The actual legal definition of texting while driving a vehicle is when a car driver reads, composes, or sends text messages while driving. Texting and driving is a type of distracted driving. Legally there are three kinds of distractions that cause distracted driving: manual distractions, visual distractions, and cognitive distractions. 
Manual Distractions
A manual distraction is any distraction that requires you to use your hands, resulting in you having to give up control of the steering wheel.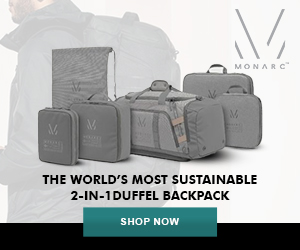 Visual Distractions
A visual distraction is one where you take your eyes away from the road in front of you.
Cognitive Distractions
Cognitive distractions occupy your mind, causing your thoughts to drift away from driving to other matters.
Texting and driving is especially dangerous since the combination involves all three distractions. Whether you are driving to work or want to stay safe on your next road trip, texting and driving should be a strict no-no.
How Can the Police Know if You've Been Texting and Driving?
If you are a compulsive texter, you may be tempted to try and text while driving on an empty road. But, what if you've overlooked a police car nearby? Keep in mind that the police may know if you're texting and driving in multiple ways. The most obvious way is if they actually spot you texting and driving. Alternately, drifting into other lanes or causing an accident may lead the police to seek phone record evidence. The phone record evidence can be used by the police to effectively prove that you had been texting and driving. 
What are the Consequences of Texting and Driving?
The first and foremost consequence is that you may cause an accident, causing property damage and possibly injuring or maybe even causing somebody to die as a result of that accident. Apart from this, you may get a ticket if the police pull you over for texting and driving. If that happens, your insurance premium may go up. Last but not least, it is illegal to drive while texting, and you may face lawsuits or be incarcerated.
In Summary
Texting and driving is extremely risky at the least and can become lethal either for yourself or for others. It is illegal and can lead to higher insurance premiums and hefty lawsuits. Turn phone notifications off while driving and avoid the temptation to reply or send a text to someone else. By avoiding texting while driving, you are doing yourself and others on the road a big favor.