What do you get when you combine a New England postcard and Gilded Age glam? That would be Newport, Rhode Island. This coastal town is less than a two-hour drive from Boston, making it the perfect day trip.
Newport—Gilded Age Glam
Newport, Rhode Island is most famous for its massive mansions, most of which were built around the turn of the 19th century and used as summer homes by the likes of Vanderbilts and Astors. These real-life Gatsbys would host events for the elite to mingle and share in each others' grandeur.
I was very interested to learn about the teas and parties hosted by Alva Vanderbilt to raise money for women's right to vote. These parties were often hosted not in the elaborate Marble House her husband had constructed for her, but in the Chinese Tea House in the back gardens along the Cliff Walk. The tea house was restored in 2006, and can still be seen from the Cliff Walk. It presents a very curious contrast to large marble and stone homes around it.
Wander With Wonder contains affiliate links and we sometimes receive complimentary products and services for review. While it has not influenced this review, we believe in full disclosure. If you click through and make a purchase, we may earn a commission, at no additional cost to you. We thank you for your help — it is what keeps Wander With Wonder bringing you great content.
Later, long after their original hosts were in the ballrooms and hallways, these homes would also entertain a new version of the American elite: Presidents Kennedy and Eisenhower. They both had their "summer white house" in the area. The Kennedys even got married in Newport!
Some mansions are under private ownership, but visitors can still enjoy these symbols of a bygone era several different ways. One of the most scenic is the Cliff Walk, and this was by far my favorite activity of our day.
Starting at Memorial Boulevard visitors can walk up to 3.5 miles with the Atlantic on one side and the back gardens of the mansions on the other. The first two-thirds of the walk is easy for people of most abilities, with the final third getting more rocky and strenuous. Some of the most notable homes to be seen are Ochre Court, The Breakers, Rosecliff, and Marble House.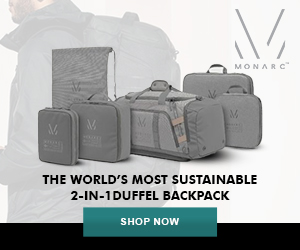 If you'd rather get a little more up close and personal, ten homes have tours offered by The Preservation Society of Newport County.
Tours for all ten homes run daily from late May to early October with some of the more well known such as The Breakers, The Elms, Marble House, and Rosecliff having extended seasons.
If you get tired of walking, another scenic must-do in Newport is the Ocean Drive. The ten miles are full of Atlantic ocean seascapes, public access areas, and glimpses of modern-day counterparts to the historic mansions. I would suggest a picnic!
In addition to the natural scenery, this drive will also take you right past the front of the old mansions on Bellevue Avenue, offering yet another way to enjoy them.
The Newport Art Museum is also on Bellevue Avenue, along with the National Museum of American Illustration.
Newport—New England Postcard
Once you've basked in the views and the playground of the wealthy, Newport's Bowen's and Bannister's wharves are perfect places to spend some time sampling salt-water taffy, shopping for fashionable finds or souvenirs, and visiting local art galleries.
A short walk along Bannister's Wharf will bring you to places like The Cookie Jar, which smells just like grandma's kitchen where you can get palm-sized fresh baked cookies. Further up, right on the tip of the wharf, is Coffee Grinder, where a nice cup of hot chocolate or coffee can warm you up if you've come at a time when the sea breeze can be brisk like it was when I visited in early Spring. The location also has ocean view outdoor seating, making it a perfect spot no matter the weather.
After Bowen's and Bannister's wharves, good shopping and good eats can also be found along Thames street as you head towards the Long Wharf Mall. Don't forget to stop in at the Museum of Newport History on your way! The maritime and social history of the region is rich and may help provide some context to the splendor in addition to more working-class perspectives.
Getting To Newport
If you're choosing to visit Newport as a day trip from Boston, it's an easy drive along either MA-24 or I-95. My visit took place in early Spring, still on the edge of the "off-season" so we found ample parking right in the middle of Bowen's Wharf.
Spring, summer, and fall are all good times to visit, keeping in mind that—like many seasonal travel destinations—as the weather warms so do the available attractions and crowds. My first ever taste of Newport happened in early Spring, and some attractions and shops were not yet awake from their winter slumber. Timing is key!
If you're anything like me, you'll leave your Newport day trip feeling blown away by how much one seaside town has to offer. In fact, you may just want to go ahead and plan a long weekend or even an entire week to take it all in. Families, couples, or the solo adventurer can all find something to marvel in whether it the small pleasures of a scenic walk or the luxuries of fine homes and fine dining. Happy wanderings to you and yours!