We've visited Longwood Gardens, in Pennsylvania's Brandywine Valley, in all seasons. We've marveled at the brilliant tulip displays in the early spring, walked among the fantastically sculpted topiary in the summer, taken our flower-loving teenager to the Chrysanthemum extravaganza in October, and returned year after year for A Longwood Christmas to see the Conservatory decked out for the holidays. Here are our suggestions for the most wonderful things you can see when you wander Longwood Gardens in Pennsylvania.
Due to the COVID-19 situation, Longwood Gardens has reopened most of its sections, but by timed admission and with advance online reservations only. This is subject to change, so before planning a trip, be sure to visit the website for the latest information and opening schedule. All summer performing arts events, fireworks, fountains shows, and onsite education programs have been canceled, and some of the garden areas remain closed. See the
Mayo Clinic's recommendations for safe travel
.
Virtual Visits to Longwood Gardens
We had planned to go back for the tulips this year, but tulip season gave way to Covid-19 season and the gardens closed to visitors during spring. Instead, we watch spring unfold through videos on a virtual tour. You can also plant your own tulips and enjoy them at home. Longwood's lavishly beautiful Our Gardens Your Home features a walk through Pierce's Woods with a Senior Horticulturist to see the delicate white Virginia Spring Beauties, foam flowers, purple creeping phlox, and trillium.
The Garden Manager takes us on a tour of the tulips and another expert leads us through the blooming trees and shrubs as they burst into flower—pearl bush, forsythia, redbud (which isn't just in red, we learn), and magnolia—and below their flowering branches we see more beds of colorful tulips. The book Flowering Shrubs & Small Trees by Isabel Zucker is a great reference for the flower enthusiast.
As is common in the travel industry, Wander With Wonder sometimes receives complimentary products and services. Wander also earns income from ads and affiliate links on our site. Some of those links are for Amazon. As an Amazon Associate, Wander earns from qualifying purchases. None of these practices influence our reporting, but we believe in full disclosure. If you click an ad or affiliate link on our site and make a purchase, we may earn a commission at no additional cost to you. We thank you for your help - it is what keeps Wander bringing you great content. For further information please visit our
legal page
.
On a virtual tour of the Longwood Orchid House, we can see some of the hundreds on view at any time. To keep a continuous display, orchid plants are replaced three times a week from 6,200 orchids in Longwood Gardens' five orchid growing houses. Their rainbow shades are so vivid in the videos that we can almost smell the heady fragrances we remember from being surrounded by the real thing. If you are inspired by this display you can grow your own orchids at home.
Longwood's Four-Acre Conservatory
Whenever we step into the enormous Conservatory at Longwood Gardens, we stop in our tracks to savor a wow moment that's different each time we go. The Conservatory covers four acres, at its center three soaring galleries where floral displays change with the seasons: spring bulbs to summer profusion to fall chrysanthemums and Christmas poinsettias.
Each year when we return for A Longwood Christmas the main Conservatory and Exhibition Hall are filled with a different extravagant display. One year it was a brilliant patterned mosaic of fruits floating in a pool; last year the theme was giant Christmas tree balls.
A large area is devoted to a waterlily display from June through October, and the East Conservatory has a waterfall and a stream flowing through its center, bordered by seasonal flowers and full-sized trees. You don't need a pond to grow waterlilies at home. You can also grow waterlilies in a container.
Smaller garden rooms adjoin these central galleries, housing the orchid displays, a rose garden, tropical forests, cacti, bonsai trees, a palm house, a Mediterranean garden, a camelia house, and a plantation of tropical fruit trees.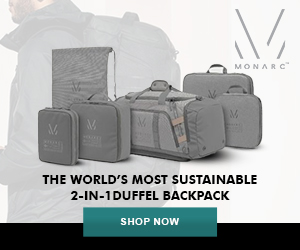 Built between 1919 and 1921, the Conservatory originated as a glass house where the estate's owners could grow tropical fruit trees to supply their table year-round. The show gardens that cover more than 1,000 acres of woodlands and meadows had been created two decades earlier by Pierre du Pont.
Perhaps the most charming of all the rooms in the conservatory is the Indoor Children's Garden, a whimsical and enchanting place of fanciful fountains with frogs and bird sculptures, secret rooms, leafy passages, balconies, and tiny grottos to discover amid the tropical plants. The virtual gardens have more discoveries for children, with tours that reveal the secrets of Longwood's trees, explore the secret world of carnivorous plants and show how to press flowers from their own backyards.
Longwood Gardens through the Seasons
The Conservatory galleries are only the beginning of a visit to Longwood Gardens, where each season changes the experience as one blooming season melds into the next. After the spring bulbs and flowering trees come the perennial beds bright with masses of color throughout the summer.
In the fall, a Chrysanthemum Festival fills the Conservatory with exotic varieties we never dreamed of, and the grounds with brilliant yellow blossoms that set off the changing foliage of the trees. This annual event is the largest display of exhibition chrysanthemums in the United States.
Throughout the grounds, individual gardens are dedicated to peonies, roses, and wisteria, along with a children's garden, three treehouses, several small lakes, and an Idea Garden filled with inspiration for home gardeners. We always leave filled with resolve to create our own garden paradise.
The most unusual of Longwood's many different gardens is the large Topiary Garden, where dozens of yew trees are pruned, sculpted, and trained into giant cones, pyramids, spheres, even birds and animals. Each day in the spring, summer, and fall there are fountain displays in the extensive Italian Water Garden, and during A Longwood Christmas, when the gardens become a wonderland of twinkling lights, fountains dance to music in a rainbow of changing colors.
Until we can again enjoy Longwood Gardens in real life, we'll tour them virtually through the on-line Our Gardens Your Home videos and tutorials, learning how to prune a plant to create our own Bonsai, how to plant a garden of cutting flowers, and how to create floral arrangements from our own gardens.
The virtual tours even bring some experiences visitors to the gardens can't enjoy: the changing panorama of the beautiful flora and fauna in the Meadow Garden as the sun rises.
When You Go to Longwood Gardens
Longwood Gardens is in Kennett Square, Pennsylvania, about 12 miles from Wilmington, Delaware, and 30 miles from Philadelphia. A shop at the entrance is filled with garden gifts, books, tools, and, in season, spring bulbs to create your own garden wonderland. Admission to the gardens is $25 for adults, $22 for seniors, and $13 for children aged 5 to 18; rates are slightly higher during A Longwood Christmas when timed admission is by reservation. For more information call (610) 388-1000 or visit www.longwoodgardens.org.
When we visit Longwood Gardens, we like to stay nearby, at the charming Fairville Inn in Chadds Ford, Pennsylvania. The B&B features large guest rooms in both the main house and in the adjacent Carriage House, which we prefer for its spacious suite with a canopied king-sized bed, comfortable wing chairs, and sofa in front of the fireplace. You can check availability for the Fairville Inn here.
The cooked-to-order breakfast and afternoon tea with fresh-baked treats and fine teas are an added reason for choosing the Fairville Inn.
Be sure to explore Wander for more of our favorite gardens. We also offer more tips on what you can see and do when you visit Pennsylvania.
---
Note: The writer was provided with admission for the purpose of review. While it has not influenced this review, the writer believes in full disclosure of all potential conflicts of interest.