Tuft & Needle, of mattress fame, is expanding beyond the bedroom! With the introduction of their new Pouch chair you will soon find the same quality and comfort in your very own entertaining space.
Made in the USA with a plush foam, the poach chair is also easy to clean with a removable cover. I can just unzip the locking inner zipper and toss it into the machine and then dry on low. It doesn't have beans, PVC or mystery foam inside. Instead, it is filled with fresh Tuft & Needle Adaptive foam.
When T&N asked me to review their new Pouch chair I excitedly agreed! I have a Tuft & Needle pillow that I adore. Their crisp cotton sheets are our favorite and when we need to replace our mattress I know where I will be looking first! So, I selected my color and waited for the delivery driver to bring it. It arrived in the familiar T&N box that was nearly as tall as ME!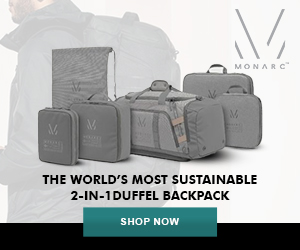 The Chair
The Pouch chair is a bit like a beanbag chair but a million times better. My husband said, "As an adult, it is what you always wanted a beanbag chair to be but it never was."
Tuft & Needle Pouch forms to fit your shape and size. It is big enough to fit a grown adult or several kids. It is quiet, cozy, and big enough for anyone. It is the perfect chair to curl up with a book, watch a movie or even play some Mario Cart in. We have two middle school-aged sons and they are loving it. They even tried to convince us to move it to their bedroom.
It really is the most popular seat in the house right now. I know that with T&N it is a safe investment. With 100 days guaranteed and a 3-year warranty, there is no chance you will suffer from buyer's remorse, although once you curl up in the Pouch I am not sure you'll want to give it up.
To Order
To order, just visit the Tuft & Needle website. You have your choice of three colors: Cosmo—a blue ; Stone—gray; or Dune—tan in the Pouch chair. T&N is reliable and has fantastic customer service. It definitely has received that Graham Family seal of approval.