Whiskey and bourbon are my go-to liquors—give me an Old Fashioned over Cosmopolitan any day—so I didn't hesitate when invited by the Tennessee State Department of Tourism to explore the new Tennessee Whiskey Trail connecting approximately 35 distilleries throughout the state.
Tennessee Whiskey Trail Overview
I was surprised to learn that even though Tennessee is home to Jack Daniel's, the state hasn't been always been friendly to whiskey producers. In fact, Tennessee banned the production of alcohol 10 years before federal prohibition and continued its state ban for another six years after it ended.
Even then, the state made it nearly impossible for new distilleries to open until 2009 when the laws changed. Craft distilleries popped up almost immediately, and the Tennessee Whiskey Trail was established in June 2017.
The Tennessee Whiskey Trail has a passport you can pick up at the first participating distillery. It is also available digitally. Every time, you visit a distillery, you get a stamp. Collect stamps from all of the passport's distilleries, and you earn a free t-shirt.
As is common in the travel industry, Wander With Wonder sometimes receives complimentary products and services. Wander also earns income from ads and affiliate links on our site. Some of those links are for Amazon. As an Amazon Associate, Wander earns from qualifying purchases. None of these practices influence our reporting, but we believe in full disclosure. If you click an ad or affiliate link on our site and make a purchase, we may earn a commission at no additional cost to you. We thank you for your help - it is what keeps Wander bringing you great content. For further information please visit our
legal page
.
While I didn't come close to getting the t-shirt, I was able to visit these eight distilleries in the Nashville area when I visited.
Nashville Craft Distillery
Bruce Boeko is a scientist—a former DNA laboratory director to be precise—and it shows when you enter Nashville Craft Distillery. The production floor is immaculate, and the still is surrounded by gauges, pipes, and dials that lend a scientific atmosphere to it.
On the tour, though, Boeko prefers to talk about the locally-sourced products he uses to create his spirits: the heritage corn in the distillery's aged whiskey, grains in the white whiskey, botanicals in the gin, and sorghum used instead of sugar cane in the rum-like Naked Biscuit.
Boeko and co-distiller Rachael Skyes conduct tours with samples for $10, Tuesday through Sunday. If you'd rather just taste, you can purchase samples starting at $3 for one, straight or in a mixed drink.
Corsair Distillery
Named craft distillery of the year by Whisky Magazine, Corsair Distillery is known for producing what our guide described as "wild and out there whiskeys" in addition to traditional whiskeys made from malted barley or corn. The tour I took covered the production of them all.
The tasting gave me an opportunity to try the Quinoa Whiskey (nutty and sweet) and the oat-based Oatrage (subtle coffee and chocolate). If I had more time, I would have ordered a Game of Thrones-themed cocktail like Tyrion's Goblet, featuring Ryemageddon and Corsair's red absinthe.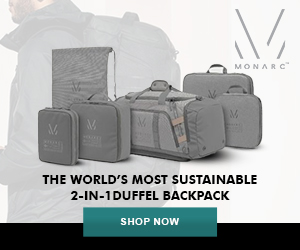 While in Nashville you can tour the new headquarters on Merritt Avenue, like I did or the original Clinton Street location, a "brewstillery" with beers as well as whiskeys. Tours are $8 for drinking adults.
Nelson's Green Brier Distillery
If you love a good story, the tour Nelson's Green Brier Distillery is for you. Tours begin by recounting how founder Charles Nelson came to America, opened in a grocery store in Nashville, and eventually bought a distillery in Greenbrier that closed with prohibition in 1920.
Fast forward to 2006 when Andy and Charlie Nelson traveled to Greenbrier to visit a butcher. On the way, they discussed family rumors of a distillery and asked the butcher about it. He pointed them to a historical marker where the distillery once stood, and the brothers vowed to resurrect the family business.
The tour spends time on the production floor and finishes in the tasting room where you can sample the distillery's limited release, single barrel, and white whiskeys as well as their lineup of Bell Meade bourbons. Tours are $10 for adults and are offered daily every half hour.
H Clark Distillery
Tennessee's new distilleries exist thanks, in part, to H Clark Distillery owner Heath Clark, an attorney who worked on legislation to make craft distilling legal. But, Clark doesn't mention that on tours of his micro-batch, 55-barrel-a-year distillery. Instead, he talks about quality versus quantity and doing everything by hand.
Admittedly, the operation is so small there isn't much to see, but the tour is complimentary (tastings are $10), intimate and unscripted. If you opt to taste, H Clark has four options: a white whiskey, bourbon, oatmeal stout-based whiskey, and aged gin.
Tours are offered daily on the hour. Check online for availability.
Leiper's Fork Distillery
Located on 27 rolling acres outside of quaint Leiper's Fork, this distillery is one of my favorites on the Tennessee Whiskey Trail. Tours meet in the 200-year-old log cabin which serves as both gift shop and tasting room and continue in the 5,000-square-foot production facility containing taxidermy, an antler chandelier, and 500-gallon swan neck still.
Pops, our guide, really made the 45-minute tour ($10) for me. Dressed overalls, white t-shirt and baseball cap, he looked the part of a moonshiner and was both personable and well-versed on whiskey production. He taught us how to "chew" the whiskey so we could properly taste it.
Currently, Leiper's Fork Distillery produces a white whiskey and a rye whiskey and is aging a bourbon whiskey they will eventually market under the Leiper's Fork label. In the meantime, they sell a whiskey made elsewhere called Hunter's Select Barrel Tennessee Bourbon Whiskey.
Jack Daniel Distillery
The largest craft whiskey producer in the world, Jack Daniel Distillery is a must. If you're new to whiskey, take the Flight of Jack Daniel's Tour, which ends with a tasting of Jack's most popular whiskeys. If you love whiskey, opt instead for the Angel's Share Tour to sample single barrel and limited editions. You can also take a non-tasting tour.
I took the Angel's Share Tour. We started at the rick yard to learn how the sugar maple charcoal used for filtration is made and proceeded to the spring that provides the distillery's water. Next, we walked through the original office building and the production facility and tasted five whiskeys.
After the tasting, our press group ate lunch at Mary Bobo's Boarding House Restaurant. I highly recommend the communal dining experience. Each table has a grandmotherly hostess, and the Southern fare, served family-style, is exceptionally good. I'd return to Lynchburg just to eat lunch there again.
George Dickel Distillery
Another historic producer, George Dickel Distillery makes whisky, not whiskey. Scotch distillers don't put the "e" in whiskey, our guide informed us, and German-born George Dickel prided himself on making a whisky that could compete with anything made in Scotland.
The $10 tour is very similar to the basic Jack Daniel's tour. You won't see the rick yard, but the production facility and what you learn there seemed interchangeable to me. While there weren't as many tour and tasting options, the whisky was good and more reasonably priced.
I recommend visiting both distilleries, especially if you want that free t-shirt from the Tennessee Whiskey Trail, but if you have limited time and don't like crowds, George Dickel may be a better option. Plus, they have a great gift shop with made-in-Tennessee products.
Short Mountain Distillery
Want to wet your whistle with a little moonshine? Short Mountain Distillery is the place to do it. On a tour, you'll learn how the Kaufman brothers, who farm the property, partnered with two retired moonshiners to form a legitimate distillery. Their current offerings organic and flavored moonshines.
Short Mountain is also working to produce its own line of aged whiskeys that, like the moonshines, will be made from spring water on the property and organic grains from the farm. Their first batch of Tennessee Bourbon Whiskey has already sold out.
Tours are offered Thursday through Sunday at 11:30 a.m. and 2:30 p.m. and last approximately 45 minutes. While the tour is $10, tastings are free. For an additional $15, you can sign up for a Moonshine Mixology Cocktail Class on Friday or Saturday.
For more information, maps, and passport information see the Tennessee Whiskey Trail website. For more information on visiting Tennessee, see these articles from Wander writers.
---
As is common in the travel industry, the writer was provided with accommodations, meals, and other compensation for the purpose of review. While it has not influenced this review, the writer believes in full disclosure of all potential conflicts of interest.